Features
Firstly, for the optimal reader experience, this article should be perused on high quality parchment, in a dry, air-conditioned room, over a glass of chardonnay, with a jazz quartet playing softly in the corridor outside.
Failing that, you can read it off your phone on the back seat of a moving Ford Fiesta. But that's on you. You'll be ignoring the expressed wishes of the creative genius behind this article.As a writer, I didn't used to be so precious about these things. But now I'm taking my cues from Denis Villeneuve, the visionary director behind the sci-fi blockbuster Dune.
As the pandemic grinds on inexorably, he advised the public to see his film in theatres, saying that to watch it on a smaller screen would be like "driving a speedboat in your bathtub."
Biddable as ever, I heeded his advice – albeit waiting until over a month after the film's release, so that the theatre would be almost empty when we saw it.
We parked the car, stood in line and bought the tickets off a greasy communal touch screen with no hand sanitizer in sight.
I had to key in my name, my email address and phone number to complete the transaction. The machine initially told me that I had an invalid name. The problem turned out to be that I had only imputed my first name. They needed both my first name and surname.
At the time, I made a joke about the actress Zendaya being prohibited from seeing her own film. But having since seen Dune, I'd say she barely gets much of a look in onscreen either. I had more lines of dialogue negotiating the purchase of two bags of popcorn than Zendaya had in the entire two and a half hours it took Villeneuve to half tell this epic tale.
Rebecca Ferguson, who carries much of this film, despite barely figuring in it's promotion, and despite being cast as mother to an actor twelve years her junior, has legitimate grounds for complaint.
Don't get me wrong. Dune is a good film. Timothée Chalamet brings his usual trainee barista vibes to the role of crown prince Paul Atreidas. But I might not have been in the right head space to enjoy it properly.
In fact, I'm pretty sure I could have watched this movie on my laptop, three drinks in, while ironing a shirt, and still achieved the same end result: I got the gist of it. No more.
Dune takes place on Arrakis, a hellish desert planet which differs from our own chiefly in that, on Arrakis, people look at Timothée Chalamet and see a mind powerful enough to bridge space and time; a singular leader who can deliver an oppressed people from centuries of bondage.
Whereas on planet earth, I tend to look at him and think "I'm pretty sure I ordered an Americano off that gobshite fifteen minutes ago… Where's my Americano, Timothée!?"
My problem with Dune wasn't that it is too dark and dystopian. My problem is that it wasn't dystopian enough. C'mon Denis, we're looking for a little escapism here.
When I saw the film, I'd just spent three days working in Covid-19 testing. We're in the second winter of this pandemic. And since the clocks went back, we've been finishing up each night in total darkness. So the queue of cars arriving appears to stretch back without end: which may be an apt metaphor.
Very often the drivers, who are all potential carriers of the virus, are not wearing the masks we provided them with at the gate. Its under their chin, or in their handbag or in the glove compartment. Or they're wearing the mask, but they remove it without warning as they lean in to speak to us.
Say what you want about Fremen tribal fighters. They seem a pretty humourless bunch. But at least they've mastered the art of wearing a feckin' mask. It's really not that difficult.
In Dune, the main issue facing Timothée Chalamet's character is that he's troubled by disturbing dreams he's been having. Dreams, we are told in the film's opening caption, are messages from the deep.
Well, let's look at my own recent messages from the deep first, to establish a baseline for comparison. Recently, I've had the classic stress dream where all my teeth fall out. Except I've had it so many times now, I once reassured people "Relax, it's just a dream. My teeth are fine."
Another time, I dreamt that my late father, who died fifteen years ago, was sitting at my kitchen table. He asked for my help finishing a Sudoku puzzle.
I looked at it and said "That's a really simple puzzle, Daddy. How can you not figure it out?" Then he laughed so hard he fell off the chair.
So, you know, pretty cut and dried stuff – the product of an uncluttered mind.
Meanwhile, what's Timothée been dreaming about? In Timothée's dreams, he's making out with Zendaya.
Hmmm…. that's a bit of a head-scratcher. I really wouldn't hazard to guess what's going on there. We might have to ask Charlotte Rampling to put on a widowed beekeeper costume, see if she can untangle that web of mystery.
To be fair, I could at least follow the plot of Dune. Which is more than can be said for the other film I've seen in the cinema since restrictions were lifted: Boss Baby 2.
And, of course, you could argue that I'm missing out on a lot of the texture and the richness of the narrative, because I'm not sufficiently versed in the mythology.
That's a fair point: before seeing the film, I had not previously seen Boss Baby 1.
But at least it provided a little bit of escapism, a little bit of respite. Not for myself, necessarily. Or even for my nieces and nephew who accompanied me. But for their parents. Which has to count for something.
Published: Irish Times, January 9th 2021
On Thursday, the people of Uganda will cast their ballots in that country's 2021 presidential election. The incumbent, President Yoweri Museveni, is aiming to secure a record sixth term in office.
In this impoverished African nation, where the propriety of presidential elections is held in such low regard that international election monitoring bodies no longer send observers, the 76-year-old president-for-life's re-election should be a foregone conclusion. Read the rest of this entry »
Published: Irish Independent, June 20 2020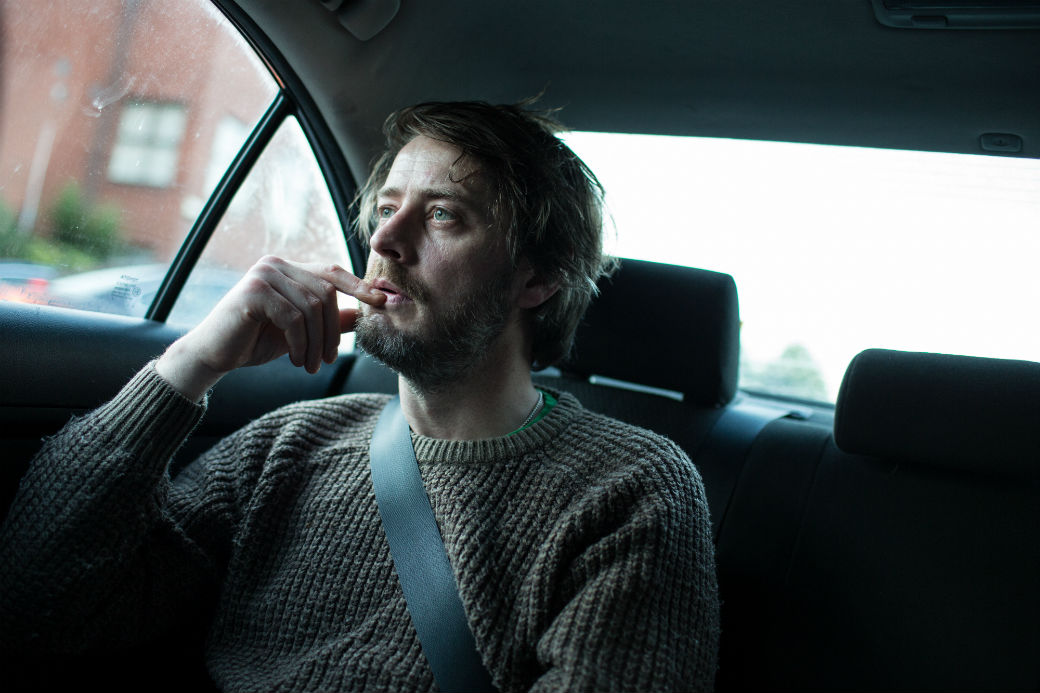 RTE Doc on One broadcast Saturday, June 20th 2020. Listen on RTE Culture website. Or Apple Podcasts.
Listeners captivated by Conor Walsh's back catalogue, issued mostly since his death in 2016, as well as fans fortunate enough to have witnessed him performing live, could be forgiven for assuming that this self-taught minimalist piano player was a shy and introverted character.
The Mayo musician's haunting original compositions, which pop up frequently these days on TV and radio, are unwaveringly slow and melancholic. Moreover, when he appeared live at major showcases such as the Electric Picnic and Other Voices, and toured as an opening act for Hozier, he played with his back to the audience, whose presence he rarely acknowledged.
Yet as anyone who knew Conor offstage will attest, any sense of shyness or aloofness on his part was wildly off the mark. According to his close friend Enda Murtagh: "People who think Conor was quiet were people who just didn't spend much time with him. Actually, he was one of the most confident people you could ever meet, and even quite prickly at times." Read the rest of this entry »
Published: The Dublin Review, Spring 2020
July 2018
Looking back, I'd been cracking up for months. But the state of Florida, in late July, is where the fracture ruptured and the fire raging in my head seemed, briefly, to consume the walls and the scenery around me. Continue reading.
Published: Irish Times, November 16 2017

Atlanta in mid-July. In heat this intense, normal people sit indoors, board up their windows and listen to the sidewalks crack. Not Stefan Murphy. He's decamped to a dilapidated house in the suburbs, with no air conditioning, to record an entire album in two days, called Tales from the Megaplex. It's his third Count Vaseline album in just over a year. He plays every instrument: bass, guitars, vocals, backing vocals, tambourine. One take. No do-overs.
In a past life, the Dublin musician worked with big-name producers and a full band called The Mighty Stef. Over tacos, in the nearby hipster enclave of Little Five Points, he acknowledges a change of approach. "In The Mighty Stef, we put an enormous emphasis on production. As Count Vaseline, I'm doing the exact opposite. This is definitely the most low-fi, DIY set of songs I've ever officially released."
Murphy is now permanently settled in Atlanta with his wife and six-year-old child. He turned 40 recently and is a year and a half sober. "That was largely to do with my mental health. I was struggling with depression. A lot of people drink themselves to death in their 40s and that could easily have been me." Read the rest of this entry »
Published: Irish Times, March 7 2019


One Friday evening, three years ago this month, Fiona Walsh was relaxing with friends at a dinner party in Dún Laoghaire. She was a final year UCD medical student and, with their exams just two weeks away, a classmate had prepared a meal to help the group unwind.
Her phone was charging in the next room. After dinner, she found a barrage of missed calls and messages urging her to call home. "Obviously, you fear the worst," she recalls. "But you're afraid it might be your mother or some older relative. You never think it's going to be your brother." Read the rest of this entry »
Published: The Dublin Review, Winter 2017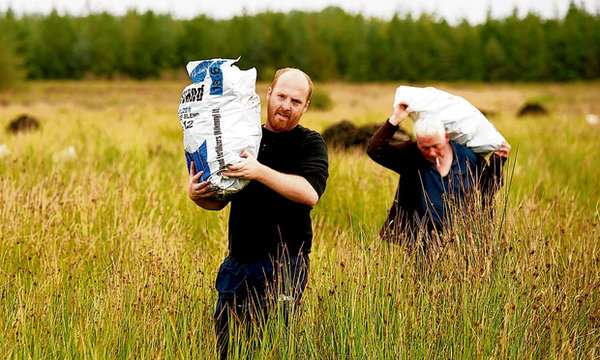 Read this.
Published: Irish Times, 9 March 2013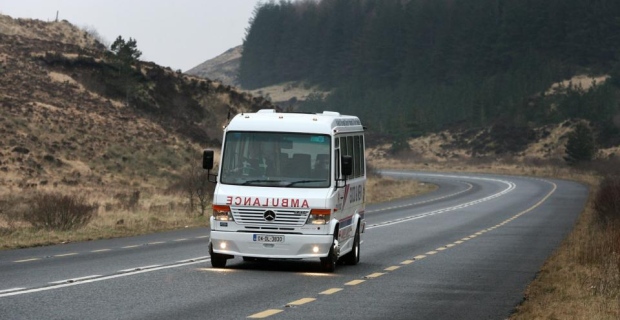 It's 7.15am at the Dry Arch filling station in Letterkenny and a hard frost is down outside. A lorry driver bounds in from the darkness, rubs his hands together and orders a bowl of porridge at the hot food counter. In the corner, Sky News is reporting live from Los Angeles, where post-Oscar festivities are still in full swing.
But customers here don't pay the TV much attention. It's Monday morning, it's -5°C and we're a long way from Tinseltown. Read the rest of this entry »
Published: Dublin Review, Autumn 2015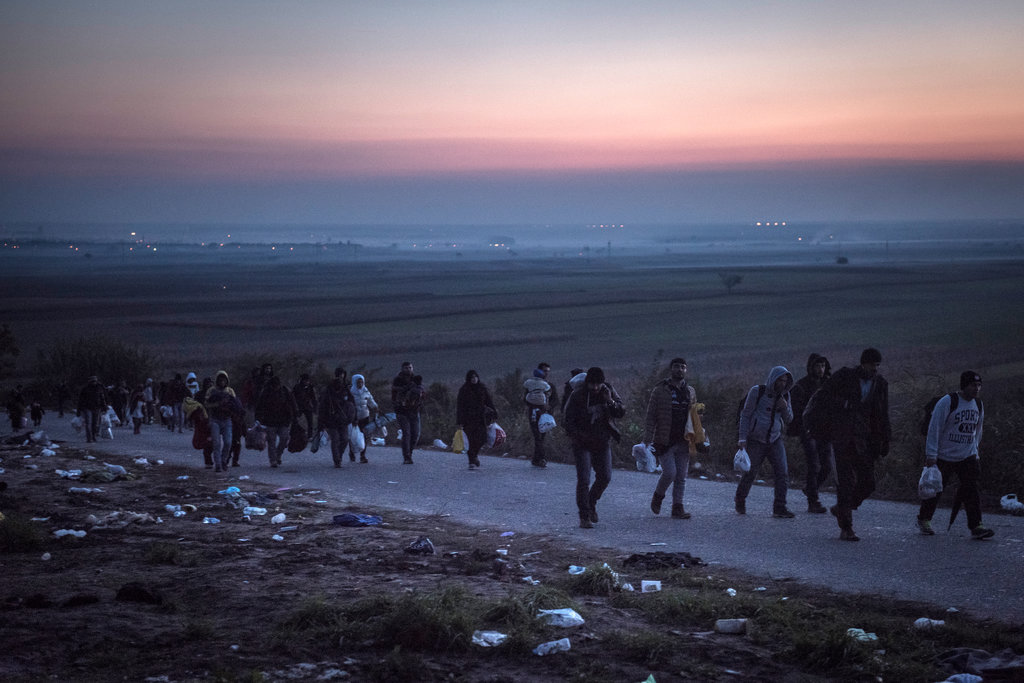 "I'm standing there, half asleep, in my t-shirt and boxer shorts, relieving myself in the dirt when I spot three Middle Eastern guys… If they were initially walking towards the truck, they've changed course slightly now. They smile at having caught me in such an awkward position. I smile back at them and put my finger to my lips." (Calais, August 2015.)
Read full piece To Calais and Back
Published: Irish Times, 11 March 2016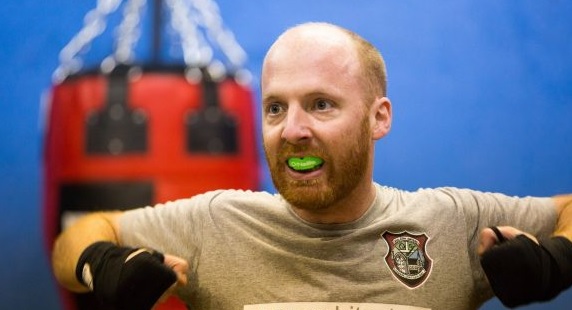 On a brutally cold Saturday morning, we sign our lives away. There are 25 of us in all, mostly men in our 20s and 30s, fanned out in a semicircle on the clubhouse floor. We are wearing winter coats and our breath is visible in the freezing air.
We have been recruited to participate in a white-collar boxing event as a fundraiser for our local GAA club. I agreed to participate at Christmas, when inhibitions were low and goodwill was at an all time high.
The under-14 hurlers need new floodlights for their training pitch, I was told.
"Well, bless their cotton socks," I cried. "New floodlights they shall have."
Now it is January 2nd. The Christmas tree was turfed out the back door this morning, and with it the last of my festive cheer. I haven't seen a more fearsome assemblage of bruisers, brawlers and scrappers since the third act of Blazing Saddles. And I am standing next to them in a tracksuit, wondering what the hell the under-14 hurlers have ever done for me. Read the rest of this entry »