Features
Published: Irish Independent, 4 May 2013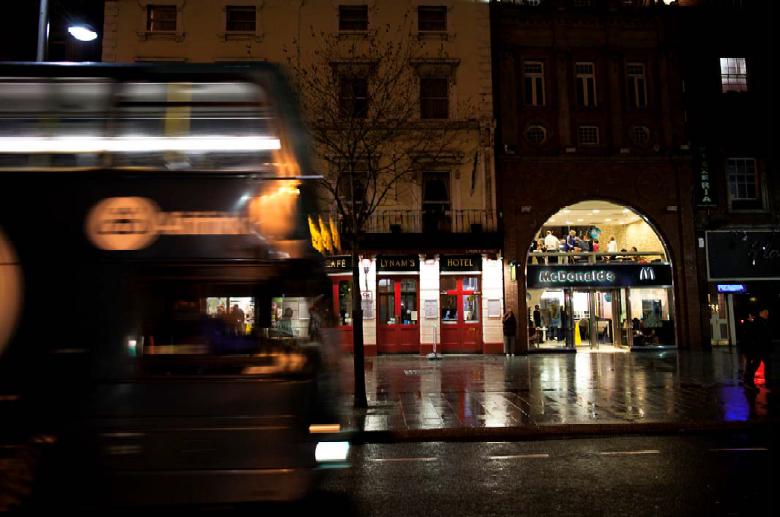 Susan O'Donoghue did not sleep well at Lynam's Hotel in Dublin. "I kept waking up in the middle of the night," she recalls. "And scratching myself. In the morning I was covered in bites. I don't know if you've ever had bed bugs, Eoin, but they're 10 times worse than mosquitoes. I was itching for weeks."
A few days later, the hotel's general manager responded to Susan's complaints via email, seeming to acknowledge the existence of a problem.
"Unfortunately they [bed bugs] have become a major problem throughout European and US hotels in recent years," he wrote, "and we look to have fallen victim to them." Read the rest of this entry »
Published: Irish Independent, 4 May 2013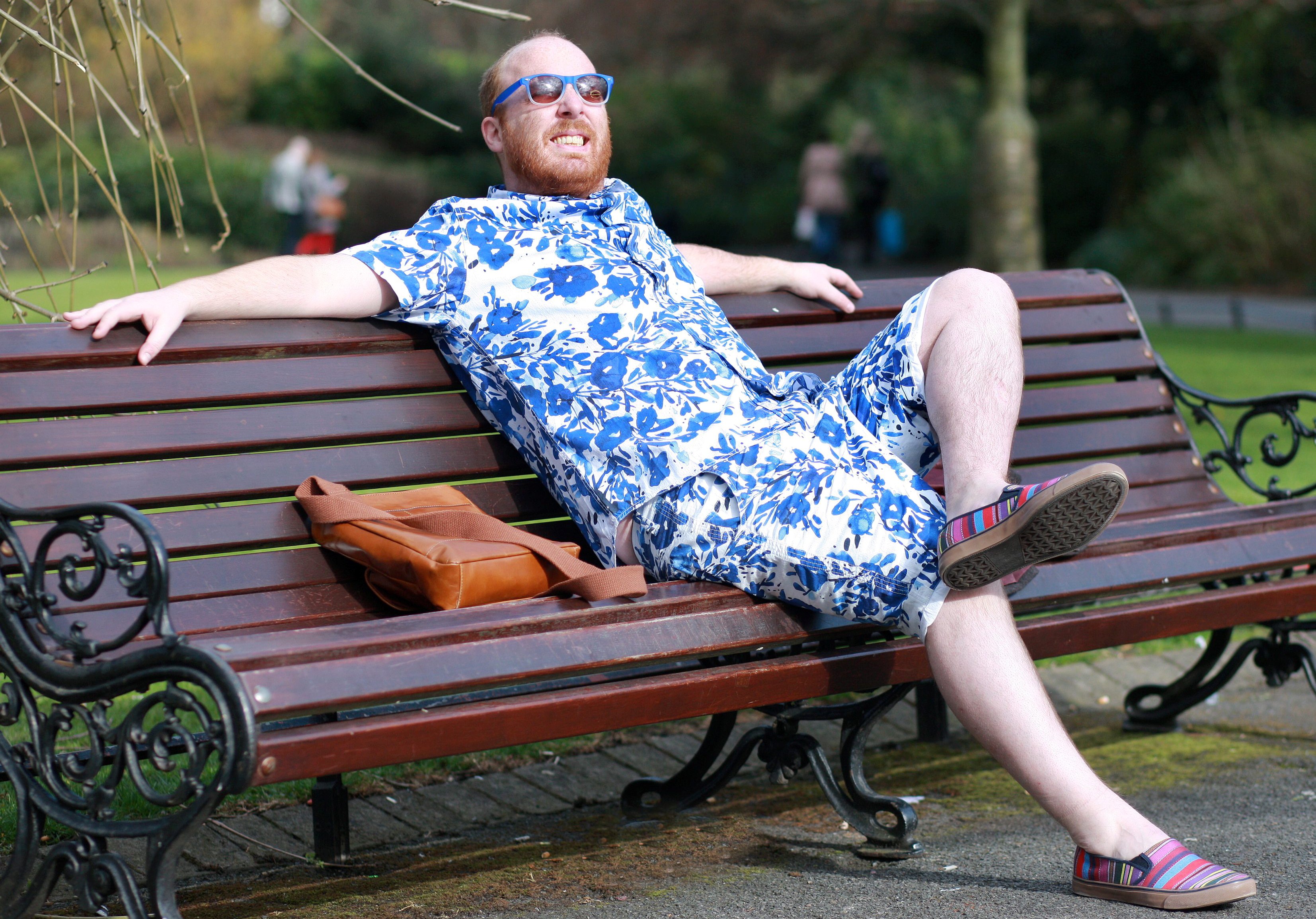 Of all titles in the Bob Dylan songbook, his Ballad of a Thin Man might seem a rather (ahem) odd choice to have stuck in my head right now.
It's Friday evening. It's past 5pm. And the capital's office drones are spilled out on to the city streets, sipping drinks and soaking up the sun. For reasons unclear, this rotund reporter is walking among them: a bald Adonis, decked out in a floral shirt and shorts (from the Mantaray range at Debenhams). This look, I'm told, is set to be the hottest summer fashion craze for men.
Yet the refrain playing on a loop in my head is not a soothing one.
"Something is happening here," it says. "And you don't know what it is. Do you, Mr Butler?" Read the rest of this entry »
Published: The Global Mail, October 2012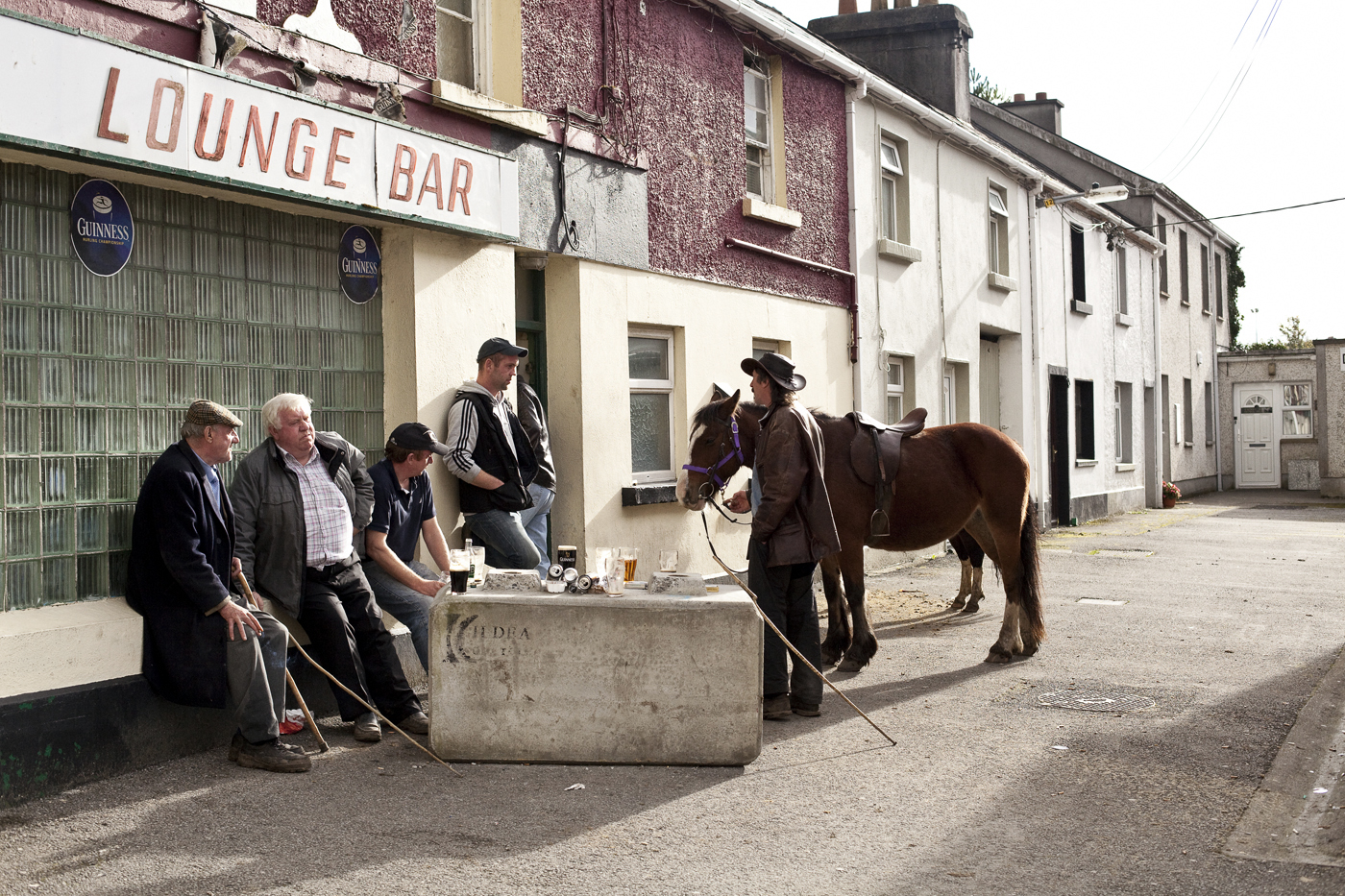 One positive legacy of Ireland's late, ill-fated economic boom is a dramatically expanded motorway network. Spilling out from Dublin, to a half dozen towns and cities on the southern and western seaboard, these pristine highways have slashed journey times to and from the capital, effectively shrinking the island.
Take a detour cross-country, though, and the pace of life remains less than hectic. It's 10am in the sleepy Co. Galway village of Dunmore and I've run into a brick wall. Or to be precise, a horse's arse. A horse trailer, towed by an elderly farmer, has reduced southbound traffic on the R328 to a leisurely 45kph.
In another setting, one might honk the horn and demand that the driver give way. But this is the west of Ireland, where just about anyone could turn out to be your cousin, long lost uncle or grandmother's yoga instructor. So it pays not to be too demonstrative. Read the rest of this entry »
Published: Irish Times, 26 September 2012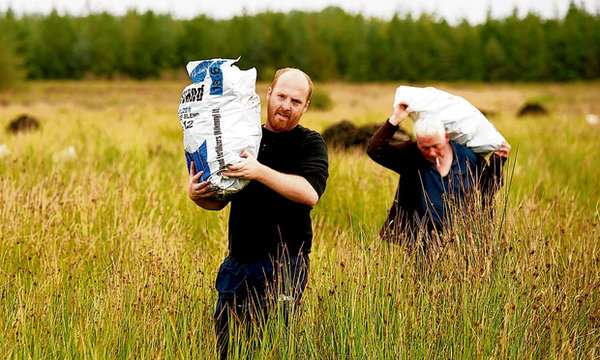 At 8.40am, I hear the cattle grid rattle. Michael Gallagher's van is outside. He said he'd collect me at a quarter to nine. But I've known him long enough to know he'd be early. "Have you wellies?" he shouts, when I appear at the door. I don't.
It's been a miserable year in Mayo. Michael's turf was cut in early May. He footed it – that is, he stacked it in small piles for drying – a month later. Then the rain came. The grassy roadway between Michael's parent's farmhouse in Aughadeffin and the bog behind became waterlogged and impassable. Read the rest of this entry »
Published: Irish Times, June 15 2012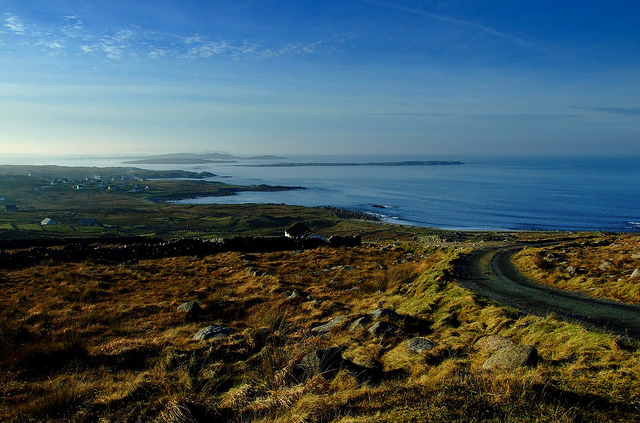 There are anxious faces among the press contingent as the twin-engine plane swoops low over the craggy hills of northwest Donegal. Some on board have expressed doubts about the very existence of a Donegal Airport. So it is a relief when the clouds part and the runway at Carrickfinn looms into view. Read the rest of this entry »
Published: Irish Times, 24 April 2012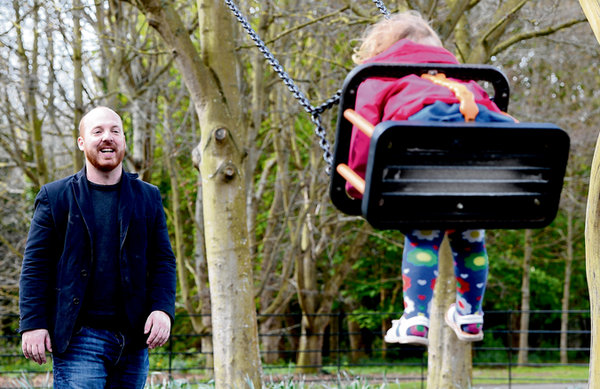 His sister is going away for the weekend and he's volunteered to babysit her sweet little two-year-old Lola – what can go wrong? Well, apart from a toilet incident, the lost buggy, mental exhaustion…, writes EOIN BUTLER
FRIDAY
There is a pigeon flapping in the rafters at Heuston Station. Below him, an endless procession of students tramp through the airy terminus, slinging their dirty laundry west for the weekend. My sister is seated at a tiny stainless steel table at the edge of the bustling concourse.
On her knee, my two-year-old niece, Lola, is slobbering over a bagel. Read the rest of this entry »
Published: Irish Times, February 27 2012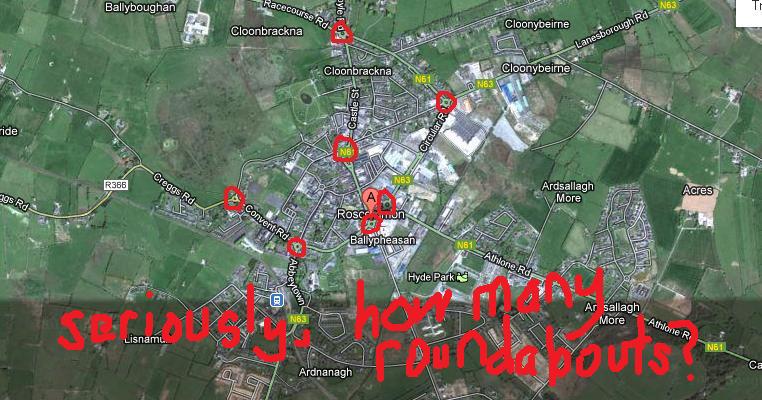 GROWING UP IN rural Ireland, I don't recall a time when I didn't know how to drive. As a child, I would race my father's car up and down the driveway, sneak it over the cattle grid, and peek out on to the road beyond. In my mid-teens, I traversed the back roads of east Mayo to collect my grandmother for her dinner every Sunday.
At 17, I applied for my first provisional driver's licence. To put that event in an historic context, on one of my earliest (official) jaunts, my friends and I were questioned by gardaí hunting for the IRA killers of Jerry McCabe. We'd just been swimming in Errit Lake, near Gorthaganny. The lads were wearing wet Bermuda shorts. I was driving in my bare feet. Read the rest of this entry »
Published: Irish Times, 9 September 2011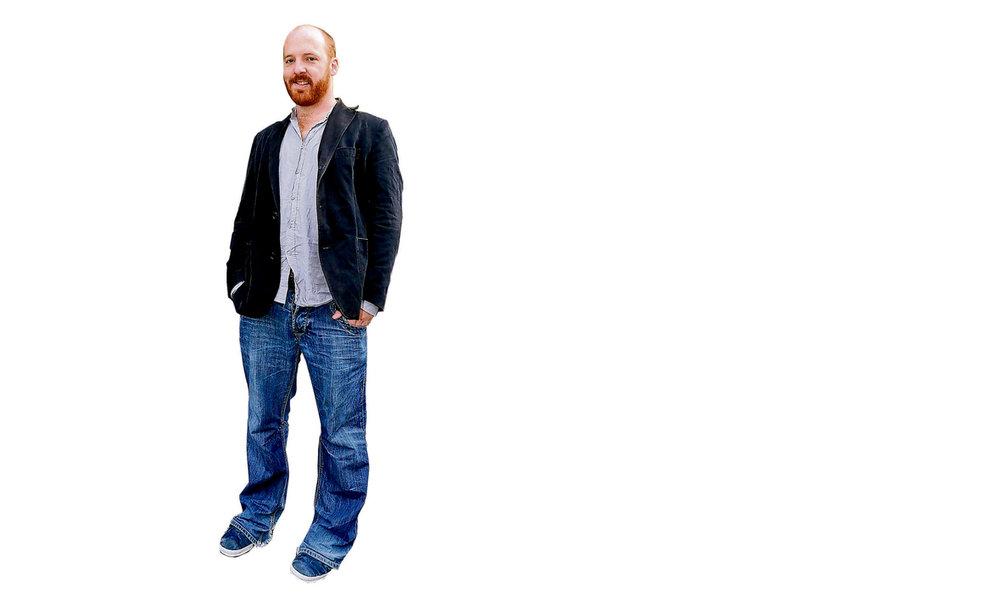 "Let's say you have a job interview?" Louis Copeland runs his tape measure around my back, pinches it at the chest and squints. "My first question to you would be, what line of work are you in? Because it depends, doesn't it? Architects go for a wacky, modern look. Solicitors tend to prefer a classic style. Whereas journalists…"
He looks me up and down and trails off, somewhat despondently. The adults talk amongst themselves. Copeland turns to his assistant Cathal O'Brien. "Something dressy?" he suggests. The photographer certainly concurs. "We'll be doing before and after shots," he advises. "So the more you can smarten him up, the better the contrast works."
Lads, I'm standing right here. Read the rest of this entry »
Published: Irish Times, 20 August 2011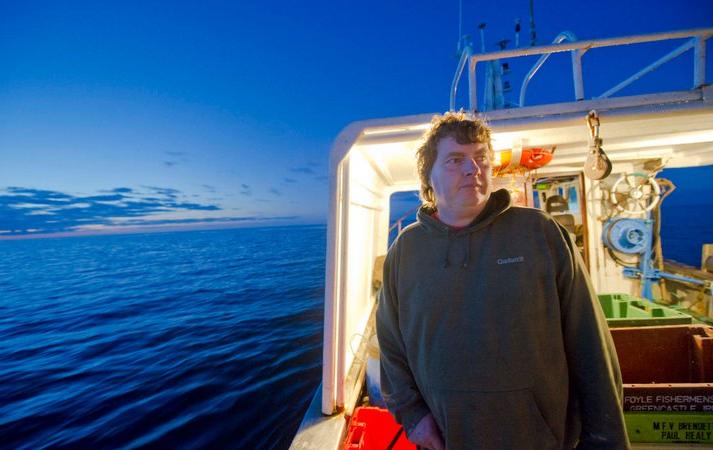 IT'S 3.45AM AND not a soul is stirring in Kinsale. As our jeep crunches to a halt on the roadside, the headlights reveal a lone heron wading in the tide below. Shane Murphy bounds down the gangway and boards Aurora Borealis, a 35ft inshore trawler he has skippered for six years.
He flicks a light switch in the wheelhouse and fires up the diesel engine. Mike McCarthy, his crewman, busies himself with the moorings. Our passage out of Kinsale this morning will be with the help of a baffling array of technologies: Decca plotter, echo sounder, radar, Sodena plotter, autopilot, GPS and compass.
"I might also look out of the window occasionally," adds the skipper, deadpan. Read the rest of this entry »
Published: Irish Times, 17 December 2011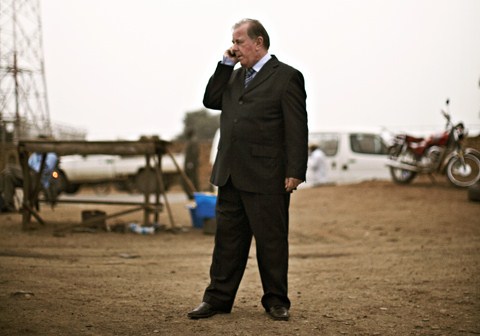 IN THE MUDDY SLUMS OF JUBA, the people are preparing for a party. By 11pm, tens of thousands of them have poured out onto the streets: cheering, honking car horns and waving the flag of their new country, as well as those of the US, Norway and Israel.
At the stroke of midnight, South Sudan becomes the world's 192nd independent nation. In the new capital, joy is unconfined. In the mud huts that stretch for miles in every direction, residents can be heard singing and ululating well into the night.
By 7am, the BBC World Service is reporting a crowd of a hundred thousand already gathered at the Dr. John Garang Mausoleum. The speeches here will last late into the afternoon. But despite a complete lack of respite from the sun, the people never once cease to sing, sway and chant the names of the new state, its new president and his army.
"South Sudan… oyee!"
"Salva Kiir… oyee!"
"SPLA… oyee!" Read the rest of this entry »