Interviews
Published: Mongrel Magazine, July 2006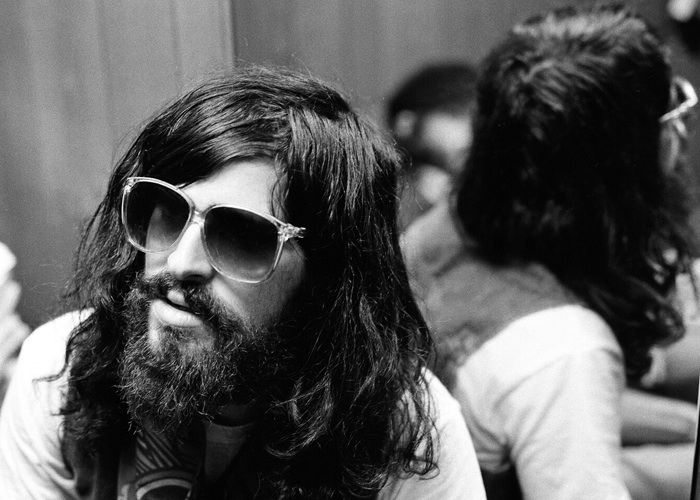 Extremely confused, and confusing, interview with Devandra Banhart from the summer of 2006. It was very late at night, I had no respect for the guy or his music and I kind of wanted to punch him for most of the duration of our conversation. That aside, we got along famously. The conflict referred to was the 2006 Israel-Lebanon War. He later dated Natalie Portman.
Read the rest of this entry »
Published: Irish Times, November 7 2009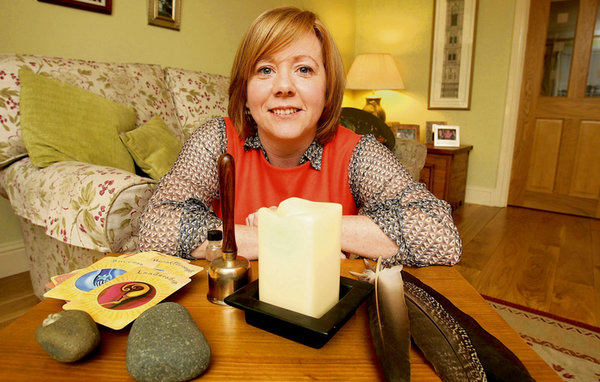 PAULA HUGHES
Shaman, soul coach and holistic piano instructor
Congratulations on becoming Ireland's first certified soul coach. I imagine it was a fairly rigorous training process.
It was intensive. There were 10 days of studying with a woman called Denise Linn in California. After that, there were lots of emails and conference calls. It's difficult to describe the work, because it's such an experiential thing. But it's very simple and very profound and humbling to be present at.
Would you say that uncertified practitioners risk bringing the entire soul-coaching profession into disrepute?
There are lots of other people out there doing soul coaching, yes. But I don't know what they do. My focus is on doing my own job to the best of my ability. I'm not going to squander my energy on something that isn't important.
Tell us about Soul Journey. It sounds like a compilation album.
Soul Journey is where you bring a client on a guided meditation, so you need to create a safe environment for them to make that journey and hold that space for them. That's what the soul journey is – bringing you to that space where flickers of intuition can come through, where you suddenly see things differently.
You've helped clients regress to past lives?
What I do with people is to say, look, let's journey to a significant moment in a past life that still resonates with you today. Perhaps you have a trust issue, maybe it's an organisational thing. But its root is not from this lifetime. It's funny, though. I had always imagined I'd be an Egyptian princess. But when Denise Linn did it with me, I was a farmer in the mountains near Tipperary.
Were you disappointed?
I was. But there's wisdom there, too. One of my clients turned out to have been a child in the Arctic, an Eskimo, who got separated from her parents. She was able to relate this to a problem she was having in her own life, where she was being irrationally protective of her child.
My sister is protective of her child. Might she have been an Eskimo too?
Not necessarily, no. That was just this woman's experience. That's what she got.
On your website you talk about the wisdom of Native Americans, the Samis of Lapland, ancient Celts and others. Are there any indigenous people whose folk beliefs you don't endorse?
I suppose I went through a period of being a course junkie and trying everything out. And what can happen is that you're running around getting wonderful insights from wonderful people, but you're not living your own life. You're not finding your own wisdom. I think that's where people have to stay within their own power.
You dabble in Shamanism, too.
People have their own paths when it comes to spiritualism. And Shamanism is one of those paths. It's about connecting with other worlds, forging a relationship with compassionate, wise beings. So it's extremely powerful. We forget the wealth of ancient wisdom that's out there.
What kind of places have you been to?
In Shamanic terms, there are the lower world, the middle world and the upper world. In the upper world, your guides would be concerned with bigger questions such as "Who am I?", "Why am I here?" or "What's my purpose in life?" In the lower world you might ask . . .
Where did I leave the remote control?
Yeah, or which tools do I need to do a certain job? It's very practical and that's why I love it. I don't do things that aren't practical and simple. Say if I'm running a workshop, I'll tune in and ask what I need to bring with me. And I'll be told. It might be that I need to bring a particular book, for example. And I won't know why. But then, sure enough, during the workshop someone will ask a question and I'll have the book there to check the answer. It never fails.
New Age mysticism has been criticised for focusing more on how we treat ourselves than on how we treat other people. Is that a fair criticism?
A lot of people have that perception. They ask, is this all about me? Am I being selfish? But when you get on a plane you're told that, in the event of decompression, you should put on your own mask first before seeing to other people. It's no different with soul coaching. If you don't nurture yourself, then your ability to be present and help others is diminished. Being a mother is bloody tough. Taking a moment out of the day – and it only has to be a moment – to re-centre yourself: that's not selfish, that's just survival.
Published: Mongrel magazine, December 2006
she's bringing chubby back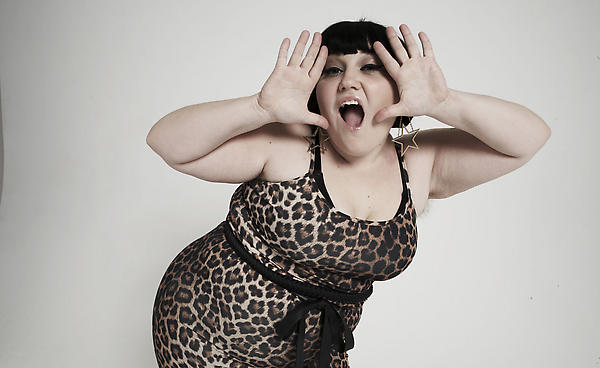 "Oh my God, are these new? Can we keep these?" The glossy celebrity magazines were really only intended as props for the photoshoot. But having been cooped up inside the Temple Bar Music Centre since the early afternoon, The Gossip gleefully lap them up like manna from heaven. "Jen and Vince" gasps Nathan. "It's back on!" "Lindsay Lohan's fire crotch!" enthuses Hannah. Only Beth Ditto remains focused on the task at hand. "What magazine is this for? Monger Magazine?" It's a trade magazine for the fish industry, I reply. "Oh, I like fish" she purrs saucily. And on that note… Read the rest of this entry »
Published: Irish Times, December 4 2009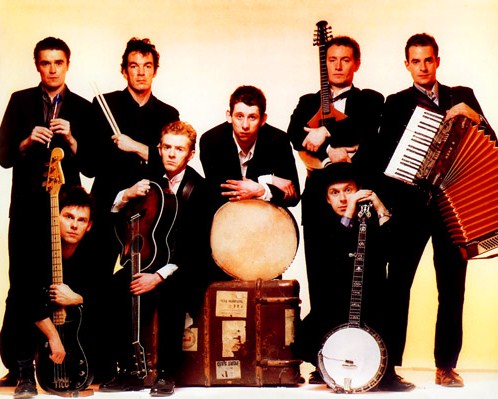 PHIL CHEVRON
Guitarist and songwriter and guitarist discusses the trials and tribulations of being in The Pogues.
If someone had predicted that the Pogues would still be touring in the year 2009, what would you have thought?
I'd have thought it was extremely unlikely. In fact, I'd have thought it was extremely unlikely even ten years ago. But over the course of a lifetime, I've learned to expect the unexpected. Read the rest of this entry »
Published: Irish Times, November 12 2012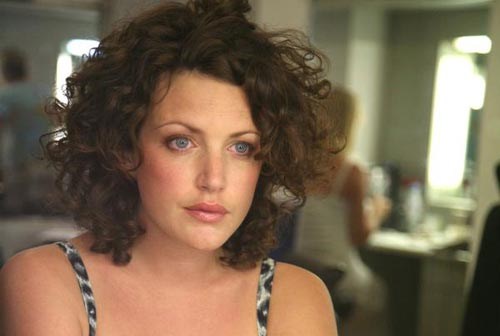 THERE ARE ONLY a handful of tipplers at the bar in the Odessa Club when I arrive. I'm two minutes late for my interview with Annie MacManus, but I hesitate nonetheless before deciding which table to approach. The Dubliner is an in-demand club DJ in the UK, where her show Annie Mac's Mash Up recently replaced Pete Tong in the prestigious 7-9pm Friday slot on BBC Radio 1. Her Annie Mac Presents… tour, meanwhile, has become an important showcase for new talent. She plays Ibiza regularly and has toured the US.
But for all her international recognition, the 31-year-old still cuts something of an anonymous figure in her native city. She could be any well-dressed young professional stopping in for a drink after work on this wet Thursday evening. Read the rest of this entry »
Published: Irish Times, September 24 2011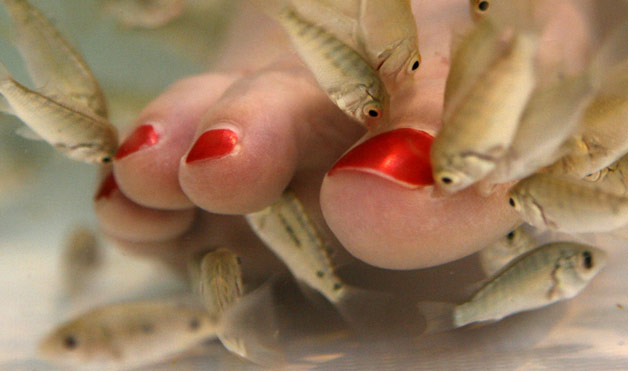 TREAT YER FEET
Derek Reid and Gerard Kelly discuss fish pedicures, the batshit insane craze sweeping the nation.
I'm about to put my feet into a tank full of fish. What type of fish are these?
Derek: These are called Garra Rufa fish, a type of carp found in the springs of Turkey. They're sometimes known as Doctor Fish, because of their ability to help people with skin problems.
Gerard: Keep your feet slightly apart and let them dangle in the water.
Fucking hell.
Derek: Keep your feet still. There's always a bit of a frenzy to begin with. The fish will calm down in a moment. Read the rest of this entry »
Published: Irish Times, July 31 2010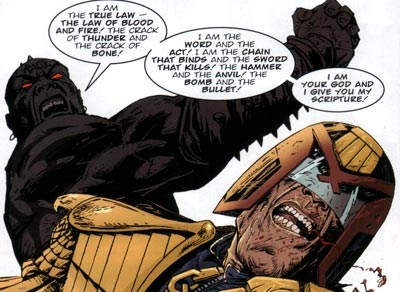 PAT MILLS
Founder of 2000AD and 'Godfather of British Comics'
You're at the Comic-Con in San Diego. Could you tell us a bit about the scale of that event for people who haven't heard about it?
It's absolutely massive. Something in the region of 125,000 comic book fans have converged on downtown San Diego – you can barely move along the street there are so many people here. The street signs directing people to the conference centre are all in Klingon. So anyone who happens to be fluent in Klingon will have no trouble getting here. It's dominated by Marvel and DC Comics, but I'm here to fly the flag for 2000AD. Read the rest of this entry »
Published: Irish Times, March 6 2010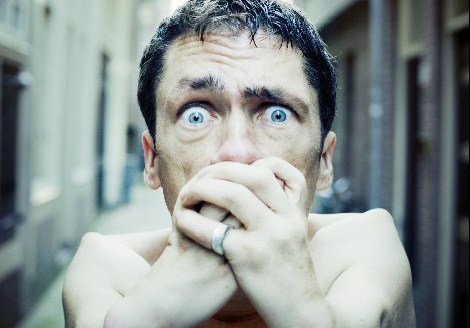 MAT FRASER
Star of Channel 4's Cast-Offs, his one man show From Freak to Clique comes to Dublin this month.
When you walk out in front of an audience for the first time, how do you break the ice?
Well, obviously, I was born with phocomelia. That's glaringly obvious and people want to know about it. So I deal with that straight away. You can't lampoon others if you're not willing to lampoon yourself. Read the rest of this entry »
Published: Mongrel magazine, September 2005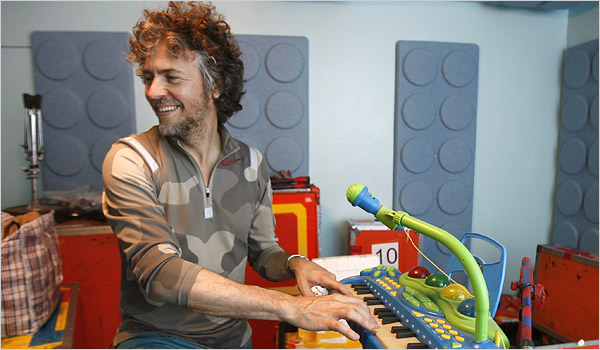 [Introductory note: Electric Picnic 2005. I had only a couple of minutes notice I'd be talking to Wayne Coyne. No time to prepare questions. So I got to thinking, you know, the guy is always so insanely happy. Wouldn't it be funny if I just tried to depress the shit out of him. So I tried. Did it work? Well…
I did everything I could think of to irritate, annoy, anger and/or depress him. In the end, I hung out with him for a couple of hours. And, sadly, he couldn't have been nicer. Sufficed to say, he's just a decent, happy guy… Bastard!] Read the rest of this entry »
Published: Mongrel magazine, September 2005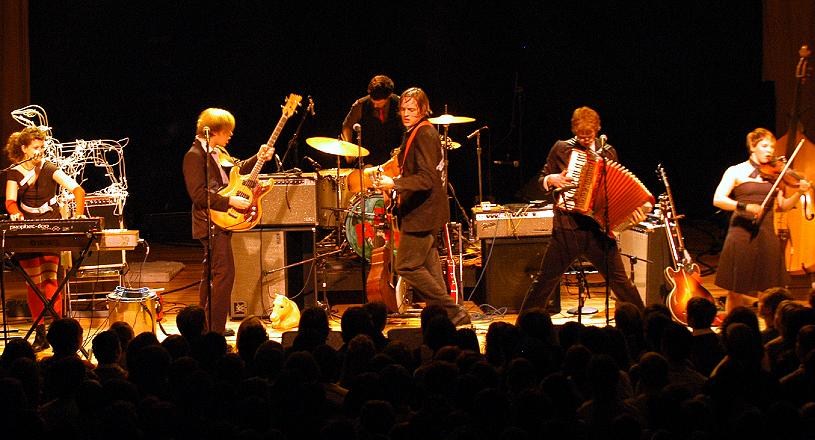 [N.B. Minutes before or after (I can't remember which) yesterday's tête-à-tête with Flaming Lips' mainman Wayne Coyne, I interviewed two unidentified members of the Arcade Fire. They weren't very famous then. I assumed I was talking to Win and Regine. But when "Win" started referring to himself in the third person, it occurred to me that this wasn't necessarily the case. For the published piece, I called them Will (Win's brother) and Regine. But to be honest, for all I know, I could have been talking to anyone that day. I was pretty high on life back then. Like really, really high on life…] Read the rest of this entry »