Interviews
Published: Irish Times, May 15 2010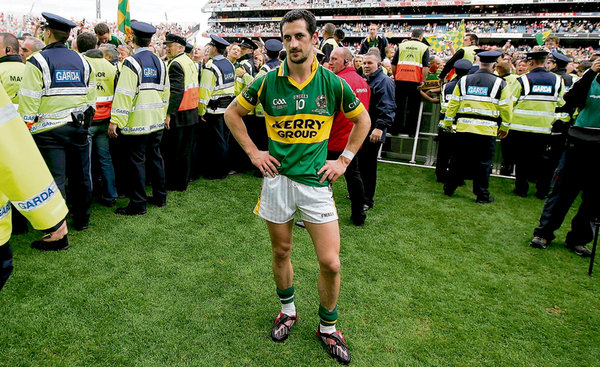 PAUL GALVIN
GAA badboy reveals surprise fondness for ladies clothing
What's the mood in the Kerry camp on the eve of the championship? I'm going to take a wild guess and say "confident"…
I suppose you could say we're confident. (laughs) We're confident every year. It's impossible to know how things will pan out. But we're optimistic.
Kerry are reigning champions. Where do you see the biggest threat to your title coming from this year?
Well, Cork are obviously the hot favourites. They've made no secret of their ambitions and they're the team to beat. The Dubs have changed tack. They look a more savvy bunch this year. They're more defensively minded, more aggressive. And Tyrone are definitely going to be back there with another sting in the tail. Read the rest of this entry »
Published: February 20 2010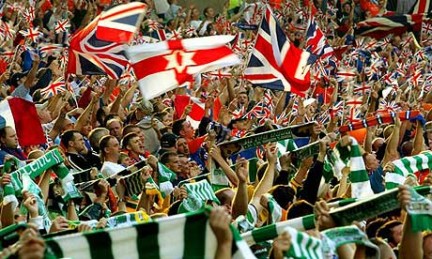 DES DILLON
Scottish playwright
For those unfamiliar with the vocabulary of Scottish sectarian invective, you might first explain the title of the play: 'I'm No a Billy, He's a Tim.'
In Glasgow, a "Billy" refers to a fan of Rangers football team – 99 times out of 100, he will also be Protestant. And a Tim is a Celtic supporter who, 99 times out of 100, will be Catholic.
The 'Billy' presumably is named for William of Orange. What's the derivation of 'Tim'?
The Tim Malloys were an Irish Catholic street gang operating in Glasgow in the early 1900s. So a "Tim" is the generic nickname for a Catholic in Scotland. Read the rest of this entry »
Published: Irish Times, 20 November 2010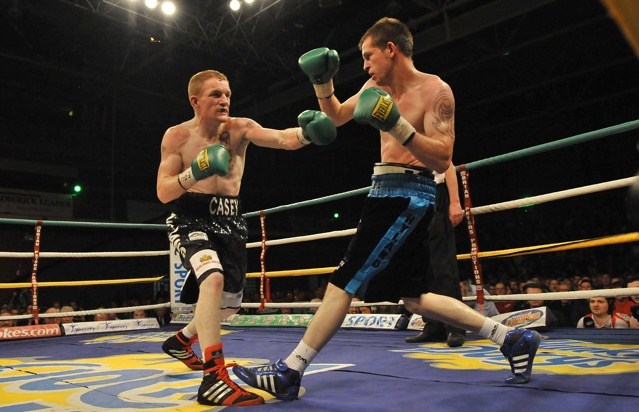 WILLIE CASEY
Newly crowned European Super Bantamweight Boxing Champion
Congratulations, first of all. It must have been a thrill to win like that in front of a home crowd?
It was. Even having a European title fight in Limerick was a dream come true, to be honest. So winning it was just the icing on the cake. But it wasn't just a case of turning up on the night and going through the motions, you know? A lot of time and preparation went into it. Luckily, it paid off. I'm over the moon.
You were away from your family for eight weeks training. Was that tough?
It was because, at the end of the day, family is first. My kids mean more to me than anything else in the world.
You grew up in a family of 23 children yourself.
That's right. I grew up in the travelling community. There were twenty three of us. We're all good now. We get along. But it's tough. You've a lot of kids leaving school early and not doing much with themselves. People fall into depression and then drugs and drink come along and that's a lot of worry for their parents. Read the rest of this entry »
Published: Irish Times, October 2 2010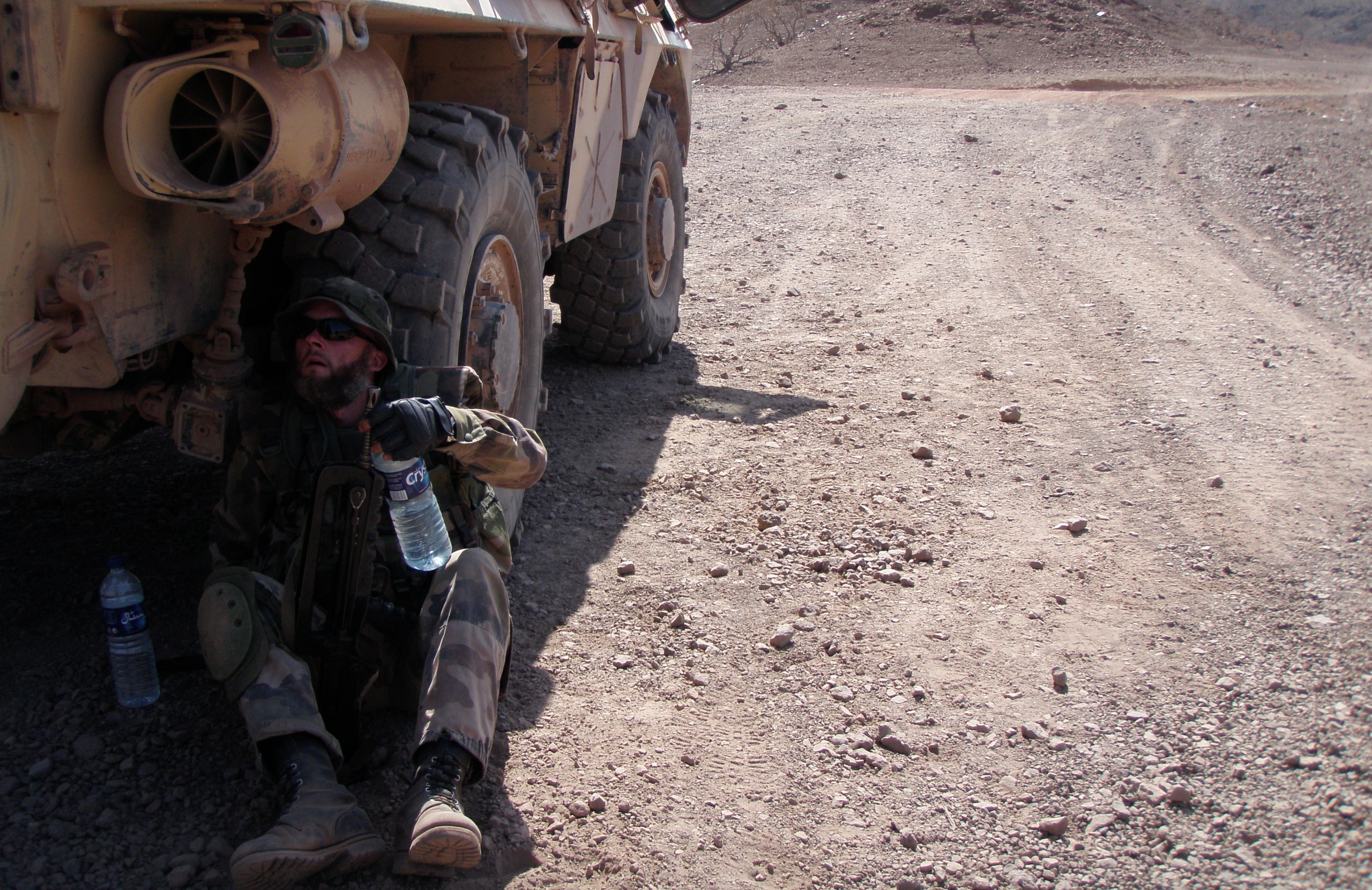 DERMOT
Private First Class, French Foreign Legion
Tell us about yourself.
My name is Dermot, I'm 24 years old and I'm from Balbriggan. I didn't always want to be a soldier. In fact, when I did my Leaving Cert in 2003, I wanted to study journalism in DIT. But I missed out by ten points.
So you decided to try something less cut throat instead?
I worked a while in insurance first. Then I did three and a half years at one of the state's largest bank. But by 2008, my feet had started to get itchy. My friends were all heading out to party on Bondi Beach. I decided to do something completely different.
Basically, you absconded from a cushy banking job in 2008 and joined the Foreign Legion… It wasn't Anglo-Irish by any chance?
No, it wasn't Anglo. To be honest, a love of literature influenced my decision as much as anything else. Lots of the writers I admired – Dostoyevsky, Orwell, Vonnegut – had served in the military. It was something men just did in those days. I wanted to experience what they'd gone through at first hand. Read the rest of this entry »
Irish Times, February 2 2009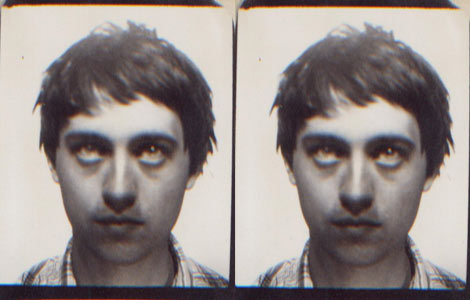 CONOR J. O'BRIEN
Ex-Immediate man returns with a new band, Villagers, and a new EP called Hollow Kind
Your first band, The Immediate, did something that few bands ever do: you walked away from success.
(silence) I suppose, but it depends on how you define success.
You were in an enviable position, let's say. Other bands would have killed to swap places with you.
Sure, but that's still a very subjective judgement. Given that we broke up, we obviously didn't feel that we were in an enviable position. Besides, things are always more complicated than they appear from the outside. It didn't feel right anymore. It started to feel forced. Read the rest of this entry »
Published: Irish Times, December 11 2010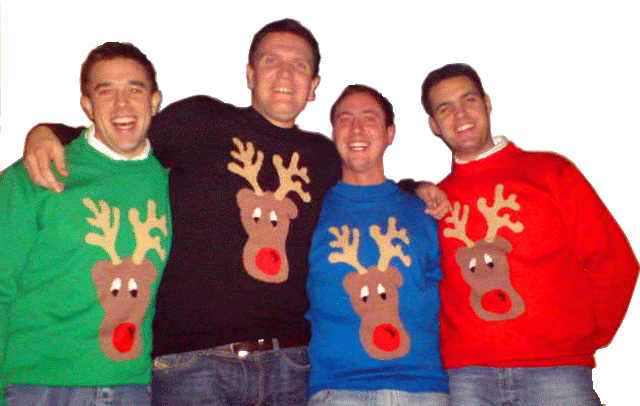 ZITA SPRING
Retail manager at Springwools yarn and knitting suppliers, Walkinstown
Tell us about the business.
It's my parents business. I've been involved for about ten years on and off. I left for a few years to pursue my own path as a freelance journalist and fashion blogger. But after the crash though, the positions available for no longer enticing. Meanwhile, my parents business was booming in the recession. I have an eye for creativity and colour and all of that. So it's nice to be able to express my personality here. Read the rest of this entry »
Published: Irish Times, February 5 2011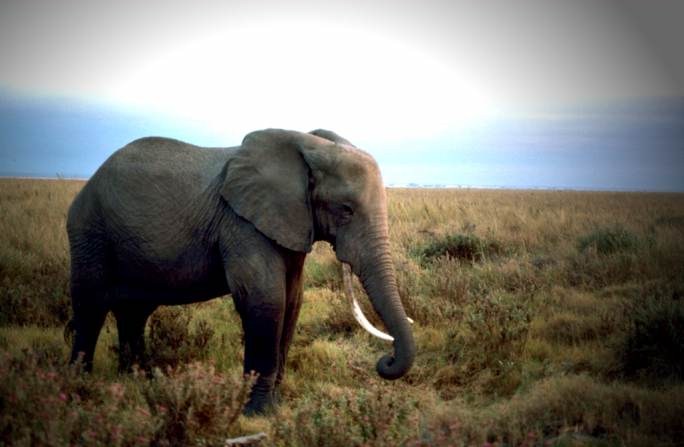 LEO OOSTERWEGHEL
Director, Dublin zoo

Could you tell us about yourself first of all?


Myself? Oh dear. I'm sixty years old. I'm originally from the Netherlands, hence my unpronounceable name. Sometimes I get a little cranky, especially in the mornings. And ever since I could open my eyes, I've been fascinated with wildlife.

The zoo is home to over 600 exotic animals. Almost a million visitors came through the gates last year. What are your responsibilities exactly?
I oversee. The zoo employs 85 people. We have a finance department, retail, horticulture, veterinary, animal care, ticket office… Dublin is part of a network of zoos worldwide that works for the conservation of species. But it's also a business. Last year we took in €10m. It costs €9m to run the place, so we're in the black.

You're sure you should boast about that? Couldn't someone from An Bord Snip be reading?
This is the final year of our support from the Office of Public Works. But we have a very strong business foundation to continue. If you look at our press clipping from the 1980s, the zoo was unkempt and struggling. People were critical and rightly so. But with support from the OPW, we've managed turned things around.

We've all been to bad zoos – bored crocodiles, listless giraffes, monkeys indulging in recreational activities of an adolescent nature… How do you convince an elephant, say, just to snap out of it?
It's called environmental enrichment. Elephants, in the wild, spend 70% of their time looking for food. Now, just between you and I, and the readers of the Irish Times, if we gave the entire Phoenix Park to our elephants, but fed them in the one spot, they would just stand there. They wouldn't move. They're very careful about expending energy.

So what, you hide food on them?
Yes, we hide the food in different places. There is sugar beet buried in one location, hay hanging from a tree somewhere else. Even inside, the shutters to their feed boxes open at irregular times, so that the elephant is never conditioned to look at his watch and say, it's seven o'clock, where on earth is my dinner?

In the first episode of The Zoo, your reptile expert has to wrestle a crocodile in order to give it a medical examination. What would possess any sane person to do that for a living?
When we hire, we look for mildly eccentric people. I'm quite serious, we look for people with that twinkle in their eye. People with an obvious passion for wildlife: They've kept fish. They go birdwatching. Those are the people we hire.

Walking around the African plains here, I'm wondering – what did all of these animals do during the heavy snow of last December?
All of these animals have generously proportioned houses, so we had to keep them inside for the day. If the sun came out for an hour or so in the afternoon, we might allow them out. I've been in Ireland ten years and I've never experienced a prolonged period of snow and ice like that. But we managed.

When I was a child the panda was the big box office draw here. Who's the star attraction these days?
Traditionally, the most appealing animals are primates, because they remind us of ourselves. And young animals too, of course, because that triggers the nurturing instinct of the human primate. We respond to the young animals. But it's more holistic now. It's not about the whole experience, not one star attraction.

In 1903, a zookeeper here was killed by an elephant. Several children have had fingers bitten off. Any decent horror stories lately?
Ireland has very stringent health and safety regulations now. So when you design something, you think about managing risk. The animals have more space today. We empower them. If the rhinoceros has a bad hair day, he doesn't have to come out if he doesn't want to. There is more distance and more safety. Now you have to invest a little time to walk around and see what you can see.

Finally, the zoo is 180 years old this year. Was environmental enrichment a priority in 1831 or what kind of operation were they running here back then?
The zoo was founded in 1831, So it is one of the oldest in the world. Vienna, Paris and London are older. It was a period in human history when mankind was still exploring, when there were still a lot of blind spots on the map. Back then, there was a scientific element. But there was also the fact that the population had never encountered any of these animals before. They kept one of each species in those days, whereas nowadays you design proper social groupings. The inspiration comes from the wild. That's how you design a modern zoo.

Published: Irish Times, August 28 2010


GEORGE GALLOWAY
The left-wing firebrand explains why Saddam was a better company than Bertie Ahern

Throughout your career, you've been closely associated with Arab and Middle Eastern issues. What initially inspired you to engage with the politics of this region?
In 1975, when I was 21 years old, a Palestinian student leader named Sa'ad Jabaji came to the door of the Labour party office in Dundee. He spoke to me for two hours in a mesmerising fashion about the catastrophe the Palestinian people have suffered. I became a signed-up member of the Palestinian resistance that day and have remained so ever since. Read the rest of this entry »