Published: Irish Independent, 31 October 2015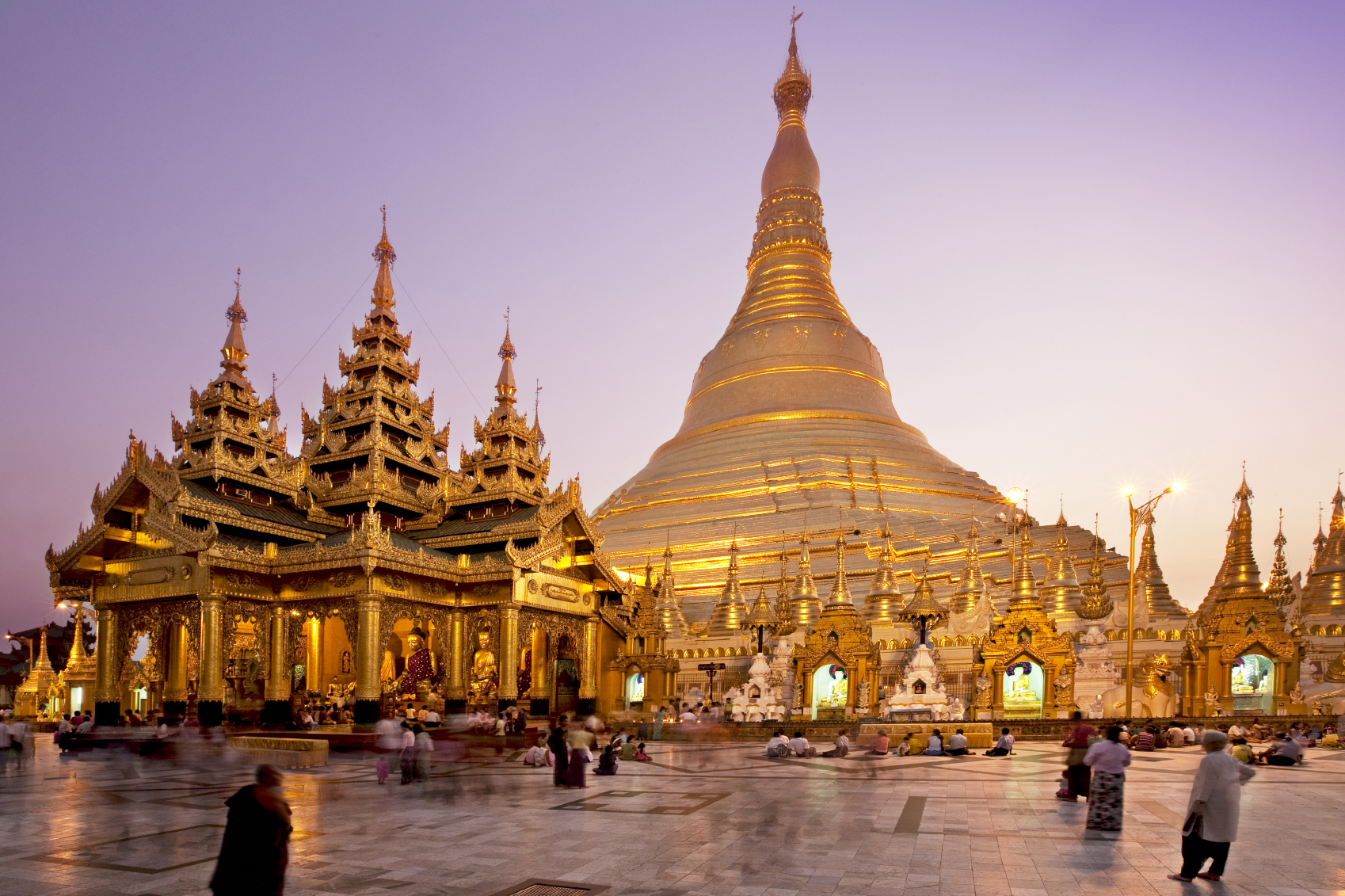 It's like a tickertape parade. The streets of Yangon, Myanmar are lined on either side with smiling citizens, cheering and waving in our direction. The line is as irregular as the route we follow: street vendors and Buddhist monks, school children and office drones.
Hell, even the city's world-weary cops and dock workers are out in force, snapping pictures on their camera phones as we glide by.
For two middle aged English businessmen, Julian Hanson-Smith and Richard Cunningham, competing in the final stage of a 2,300km vintage car rally, this isn't just the realisation of a long held dream. It's also a homecoming of sorts.Both are descended from British colonial officials who worked in Burma (as the country formerly known) in the early twentieth century. Yet both are the first members of their respective families to have set foot in this country since 1962, when a brutal military dictatorship came to power.
The junta that ruled Myanmar (the name changed in 1989) for the next half century was ranked second only to North Korea, as the most erratic and authoritarian in the world. It clung to power despite two enormous and bloody pro-democracy uprisings in 1988 and again in 2007.
But recently, the regime has set its sights on reform, a process that will culminate next Sunday, November 8th, when the country's first democratic presidential elections in decades are held.
Since this transition to a limited form of democracy was announced in 2012, international sanctions have been eased and outward investment has flowed in the economy, hitherto one of Asia's poorest. Yet local eccentricities remain.
As our convoy of vintage motor cars swings right onto the grand Pyay Road, Cunningham draws my attention to the banks of traffic held up on either side of the junction. There are no motorbikes, scooters or bicycles. Only cars. Two wheeled transportation was banned overnight by the junta in 2003, without any explanation.
Why, I ask, in a perpetually gridlocked city of six million people, would motorbikes, scooters and bicycles all be banned from the streets? Cunningham smiles. "Why?" he asks. "Well, you could ask that about a lot of things around here…"
"THE STORY I'VE HEARD," offers Ole Chavannes, Dutch programme director of the Democratic Voice of Burma (DVB), a semi-clandestine independent TV news channel broadcasting out of Yangon, "is that one of the generals had a dream in which he was assassinated by a man on a motorcycle. So, next day, he issued an edict banning motorcycles."
That story sounds apocryphal. "Maybe," Chavannes concedes. "No one knows for sure. But isn't it interesting I believe it? I'm a journalist working in this city. Isn't it interesting that's the best information we've got?"
The DVB studio is located within a maze of backstreets. Only a pile of about forty pairs of sandals, discarded outside the front door, suggest that this is anything other than a regular tenement building.
Like most pro-democracy organisations here, the DVB operates in a legal grey area. For years, it worked as an illegal news gathering organisation. Now a measure of free speech is being tolerated. Most DVB journalists are hopeful about the future. But they're prepared to go back underground at any moment.
Chavannes is positive about next week's elections. But he reminds me that this is not the first time the junta has permitted presidential elections. In 1990, the pro-democracy icon Aung San Suu Kyi, daughter of Burma's independence hero General Aung San, won a landslide victory in national elections. But the military annulled the result and imprisoned Suu Kyi for most of the next twenty years.
A MEASURE OF FREE SPEECH may be permitted in the media. But on Myanmar's once radical college campuses, political censorship is now brutally enforced. Aung Htet Naing is a fresh faced mechanical engineering student and an activist with the All Burma Federation of Student Unions (ABFSU.)
He describes how plain clothes government agents track and identify students perceived as potential trouble sources. Seventy students now languish in Myanmar's jails. The student leader is a supporter of Aung San Suu Kyi's National League for Democracy (NLD). But he is pessimistic about the future.
Suu Kyi is now 70 years old and a Nobel laureate. But a provision in the military's constitution, written specifically with her in mind, prohibits anyone with foreign born relatives to be president. (Suu Kyi's late husband Michael Aris was British, as are her sons Alexander and Kim.)
The president is elected by parliament. And at the last parliamentary elections in 2012, Suu Kyi's NLD party won 43 of the 44 seats they contested. If they win a majority this time, there is speculation she will nominate a NLD ally as president and attempt to force through the necessary constitutional change that would allow her to succeed him.
"But is very difficult to predict the elections will be fair and free," says 22-year-old Aung. He points out that the military still controls 25% of the seats in parliament, so the junta's political allies would only need to win a quarter of the vote to block an NLD victory. And electoral fraud is a distinct possibility. Besides, the military will continue to control several key ministries regardless of who is president.
Indeed, he doesn't mention it, but Suu Kyi herself has faced criticism from some reformists for not speaking out against the persecution of the Rohingya people in the north.
"It would be better for the country if NLD wins the election and can found the government. However, NLD would also be faced with many big challenge to make real reform. And I can't see clearly which strategies have been prepared by the NLD to pass these challenges successfully."
Before he votes on Sunday, Aung Htet Naing will be making a flying visit to Ireland to participate in the Front Line Defenders' Platform for Human Rights which takes place November 4th-6th.
"The Platform is a big chance for me to share the real information about the political situation in Burma with the international community. The government is always trying to uphold their own image, so they always lie and try to cover the real situations of Burma. I want to say that the real situation in Burma is totally different from what the government say."
AUNG SAN SUU KYI's home is sits nearly between the University of Yangon and the US embassy. This walled compound is where the NLD leader spent most of two decades, separated from her family, before being release from house arrest in 2010. The Lady, as she is known here, is not currently receiving visitors. Nor is she revealing much about her intentions post-Sunday's elections.
We wander down to the shores of Lake Inya, a body of water with a gruesome place in the history of Myanmar's struggle for democracy. A government worker in a conical hat and traditional robes, is using a machete to trim the grass. The sunshine, the lake water and the fluency with which he wields the blade make for a mesmerising image. The photographer accompanying me, shoots several minutes of video footage.
It's only as we're walking back to the cab that Yousef begins to frown. Why, in one of the most politically volatile cities on earth, would a poorly paid municipal employee be sent to work each day armed with a machete? "Why?" I ask. "Well, you could ask that about a lot of thing around here…"
Trip funded by the Simon Cumbers Media Fund.
The Dublin Platform runs from Nov 4 to 6 November in the Conference Centre, Dublin Castle.
December 20th, 2015.