Published: Irish Independent, June 20 2020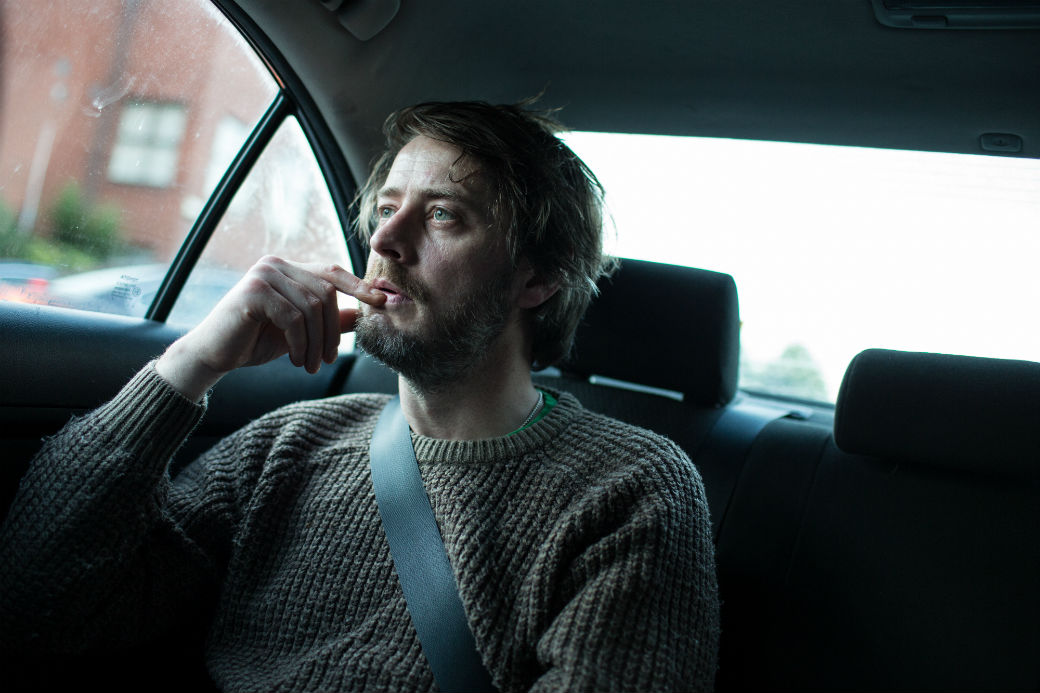 RTE Doc on One broadcast Saturday, June 20th 2020. Listen on RTE Culture website. Or Apple Podcasts.
Listeners captivated by Conor Walsh's back catalogue, issued mostly since his death in 2016, as well as fans fortunate enough to have witnessed him performing live, could be forgiven for assuming that this self-taught minimalist piano player was a shy and introverted character.
The Mayo musician's haunting original compositions, which pop up frequently these days on TV and radio, are unwaveringly slow and melancholic. Moreover, when he appeared live at major showcases such as the Electric Picnic and Other Voices, and toured as an opening act for Hozier, he played with his back to the audience, whose presence he rarely acknowledged.
Yet as anyone who knew Conor offstage will attest, any sense of shyness or aloofness on his part was wildly off the mark. According to his close friend Enda Murtagh: "People who think Conor was quiet were people who just didn't spend much time with him. Actually, he was one of the most confident people you could ever meet, and even quite prickly at times."
The RTÉ radio documentary Conor Walsh: Passing Through, which I made with Sarah Blake, begins with the following dilemma: Conor has died suddenly of a suspected heart attack in his family's farmhouse in Ballinisland, Co Mayo, aged 36. Two days after his funeral, his grief-stricken sister Fiona takes possession of his laptop, on which the recordings that are his life's work are stored. But she doesn't know the password required to unlock it.
As the story unfolds of how Conor's posthumous debut album The Lucid eventually saw the light of day, we catch a glimpse of its creator both through audio interviews he gave during his lifetime, as well as the recollections of those who knew him best. He was an active and outgoing character, as gregarious as he was introspective; a friend, and occasional adversary, whom I learned never to underestimate; but also a beloved brother, son and uncle who, even in death, proved capable of springing one final surprise on us all.
Compared with many of the friends and family members I spoke to for the documentary, my acquaintance with Conor was relatively slight. I first met him at the Gaeltacht in Eachléim, Co Mayo, in 1994. As a teenager, he was bright, athletic and effortlessly charismatic. This was shortly after Nirvana singer Kurt Cobain died. Fans of Conor's classically influenced piano works might be surprised to hear this, but the Seattle grunge rocker was one of Conor's biggest heroes and lifelong musical influences. At one student talent night, I remember Conor and his friend Timmy Glavey jumping up on stage with electric guitars to perform an impromptu tribute. Due to a clumsy mistranslation he had made of one of Cobain's lyrics into the Irish language, however, Conor was quite unintentionally singing something rather off-colour in the chorus. Thankfully, he screamed the offending lines so passionately and/or incoherently that the assembled muinteorí and cigirí never seemed to notice.
I was astonished to see this brash, macho character, whom I thought I'd known, transform that night into a performer capable of such raw emotion and sincerity. We became friends.
The following spring, we crossed paths again at a trial match for places on the Mayo under-16 Gaelic football squad. I was selected at full forward for one of two composite East Mayo club sides contesting the game. When I spotted Conor wearing the opposition's No 3 jersey, I realised he'd be marking me that day. I wasn't unduly concerned. I'd seen Conor play. He was tall and enthusiastic, but his touch seemed a little awkward. He did not have the gait of a natural footballer. I assumed I'd have the measure of him.
As we lined up to take our places before the game, I half expected that he would blank me, or try to intimidate me, before throw in. We were friends, of course, but the stakes were high and competition for places was intense. If Conor had behaved towards me in an aggressive manner, I was more than ready to respond in kind. But he didn't. Instead he greeted me warmly, patted me on the back and inquired after mutual acquaintances. He told me he had just started listening to The Velvet Underground and he asked me if I'd tape some copies of their albums for him. I was quite disarmed.
When the match started, I raced out to meet a long pass from midfield. I was already calculating whether I'd lay the ball off to the left or right, when, on the referee's blind side, I received an almighty dig in the ribs. I collapsed, winded, on the turf. When I looked up, Conor was halfway up the pitch mounting the first of many successful counter-attacks he would spearhead that day. As the studs of his boots vanished over the horizon, from where I lay prostrate on the grass, there, with them, went my chances of playing for Mayo.
Not a man, as I said, ever to be underestimated.
Even still, when Conor emailed in 2010 to tell me he was now a "minimalist piano composer", I fell into that self-same trap again. Up to this point, I'd known Conor as a footballer, a fisherman and a grunge rocker. He had worked on and off as a social worker. I'd heard nothing, in all those years, to suggest he had any interest in minimalist piano composition. He was booked to perform a gig in Dublin. He was a friend. I knew we would have a drink afterwards. I was afraid I wouldn't like his music and I'd be forced to come up with some polite, disingenuous words to pawn him off with. I needn't have worried. Conor's show wasn't just good. It was mesmeric. His talent was a revelation.
Of course, Conor hadn't seen fit to mention it during our ripped-jean-wearing, cigarette-smoking, girl-chasing heyday. But it turned out this interest in classical piano was anything but a passing fancy. From early childhood, he had been teaching himself to play on an old piano that stood in the lobby of O'Connor's Hotel in Swinford, which his family owned and where he was raised.
"It was always there in the background," his mother Marie says. "My aunt played Chopin and other old masters. Conor would always have heard La bohème or Tchaikovsky playing on the record player. He had to be influenced by that. At a certain stage, I don't think he ever passed the piano that he wouldn't sit down and play something."
In 2011, after stints as a social worker in Galway, and studying music technology in Trinity College Dublin, Conor returned to live alone in his family's ramshackle hotel in Swinford, which was now abandoned. In the depths of Ireland's last recession, he created a vibrant artistic hub in which he would write, rehearse and record his own music, as well as welcoming fellow musicians from around Ireland to socialise and perform. Then, in 2014, just as the economy was showing signs of recovery, and his own career was taking off, with appearances on radio and television, he abruptly shut up shop and moved into an isolated fishing cottage on the banks of the river Moy.
"He just disappeared," his brother Michael recalls. "He went out to the country, lived in a house on his own and did his own thing. Why? For what reason? What was the problem? I don't know."
Conor always maintained he was keeping busy during what, sadly, turned out to be the final two years of his life, working on a long-promised album of his own original compositions. But, among his friends and family, there were other, competing theories. "Naturally, when your older brother moves to an isolated cottage in the west of Ireland," his sister Fiona says. "You have to wonder. What are they doing?"
Had progress on the album stalled due to Conor's crippling perfectionism? Was he still traumatised by a violent assault he had suffered while working in a juvenile detention centre? Or was he just, as Fiona once speculated, dossing away out there?
On the night of Friday, March 11, 2016, I was participating in a boxing night organised by Ballyhaunis GAA club as a fundraiser, ironically, for the fight against sudden adult death syndrome. I'd just got out of the ring, showered and was preparing to join my friends at the bar when word of Conor's death in nearby Swinford came through via text. I was devastated and quite speechless.
A few days later, Conor's former manager Rob Farhat correctly guessed our friend's laptop password and the rest is… more than two million Spotify streams and counting for tracks from Conor's posthumous debut album, The Lucid.
It's a small consolation when weighted against his loss. But nonetheless, something of which his family and friends are rightly very, very proud.
The Documentary on One episode 'Conor Walsh: Passing Through', by Eoin Butler and Sarah Blake, will be broadcast on RTÉ Radio 1 today at 2pm, and repeated tomorrow at 7pm
June 26th, 2020.