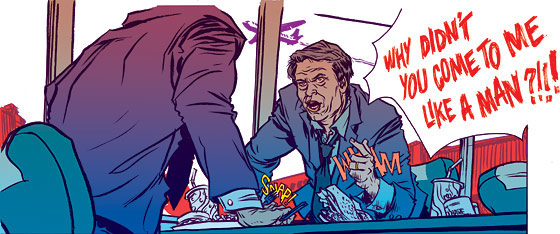 Back in the mid-1990s, Q magazine gave Naomi Campbell's Babywoman album a devastatingly succinct two word review: Gobsmacking hubris. If the supermodel's hubris was 'gobsmacking', then the delusional folly of former Democratic Vice Presidentialial candidate John Edwards' during the 2008 presidential race is Shakespearean in scope. This is not hyperbole. With the exception of Julius Caesar, Shakespeare's heroes ruled over tiny feudal kingdoms with no more than a few hundred thousand subjects. Edwards twice came close to achieving executive power in United States, a country of over 300 million citizen and the world's only remaining superpower. But the picture of him that emerges of him in John Heilemann & Mark Halperin's Game Change is one of a deluded egomaniac utterly unqualified for any kind of high office.
The public perception of Edwards was that of a "humble, aw-shucks son of a mill worker." But if Heilemann and Halperin's book is to be believe, there was no public figure for whom the gap between public perception and private reality was greater.
The full story from New York magazine.
January 20th, 2010.