Published: Mongrel, August 2006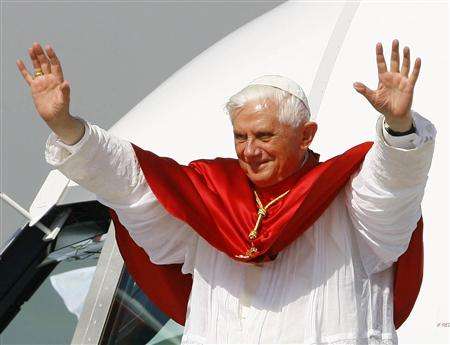 Fave holiday destination…
Benidorm, chillin' by the pool with a good book!
Fave food…
Beans on toast… yum!!
Fave track…
'Pray' by Take That… for obvious reasons!!!! Fave TV programme…
The OC, WWF Smackdown
Fave sexual position…
Ah stop it, sure I'm the Pope!!!!
If I could be invisible for a day I would…
That'd be tellin!!
If I wasn't the Pope I'd be…
Fireman or professional footballer
On my perfect day I would…
Get up in the morning. Put on my new red Pope suit. Say mass for about ten billion people live on worldwide TV. Cruise around in Popemobile all afternoon and eye up da talent. Then go back to Vatican to watch OC and WWF Smackdown and eat beans on toast… Yippee!!!
…
Did you know?
Pope Benedict XVI is not the Pope's real name. His real name is Cardinal Joseph Ratzinger.
June 16th, 2009.