Published: Mongrel Magazine, February 2008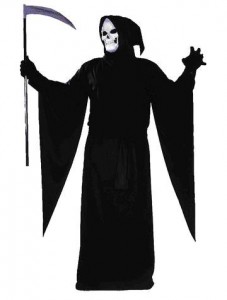 Fave food…
Spagetti bolognaise n garlic bread….umm delish!!
Fave TV programme…
Ne ting with gaelic hurlin r soccer!!!
Fave board game…
OMG…Y does every1 tink dat i play chess???? i don't even know da rules lol!!!
Likes…
Chillin, cruizin wit da boyz, goin buck ape round da place n checkin out da talent
Dislikes…
Girls who love them selfs and think there hot when there not!!!!!!!
Thing I love the most…
Jager-bombs
Thing I fear the most…
Jager-bombs!!!!!!!!!
Fave chatup line…
I'd like 2 discuss this wit u in more depth (i.e. about six feet LOL!!!!)
Fave catchphrases…
Im dead serious….EXCUSE THE PUN!!!!!
First person person I'd invite to my birthday party…
The Undertaker(WWF)
Last person I'd invite to my birthday party…
My old nemesis The Trim Reaper… no 1 is scared of hedgeclippers u muppet LOL!!!
Did you know? If he wasn't the apostle of death, The G.R. would be a block layer or famous racing driver.
[90 Second Natter was an occasional item I did for Mongrel magazine, usually at the last minute when we had space to fill. I'd pick someone in the news, ask them inane questions and make up silly replies – often copied verbatim from teenagers' Bebo pages. (Moqtada Al-Sadr's favourite drink: "Malibu, peach snaps, mickey finns… d list goes on cause I would drink anyting!!!!") It was a totally moronic, bafflingly popular segment. The Grim Reaper Q.&A. is revisited here at the request of my very good friend Trevor Antao.]
March 27th, 2009.