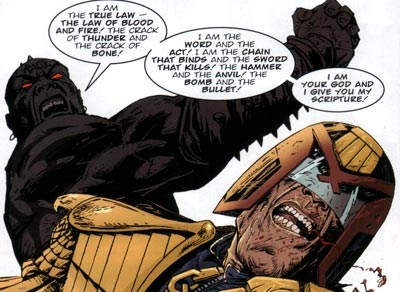 PAT MILLS
Founder of 2000AD and 'Godfather of British Comics'
You're at the Comic-Con in San Diego. Could you tell us a bit about the scale of that event for people who haven't heard about it?
It's absolutely massive. Something in the region of 125,000 comic book fans have converged on downtown San Diego – you can barely move along the street there are so many people here. The street signs directing people to the conference centre are all in Klingon. So anyone who happens to be fluent in Klingon will have no trouble getting here. It's dominated by Marvel and DC Comics, but I'm here to fly the flag for 2000AD. Read the rest of this interview here.
August 5th, 2010.