Published: Irish Times, July 3 2011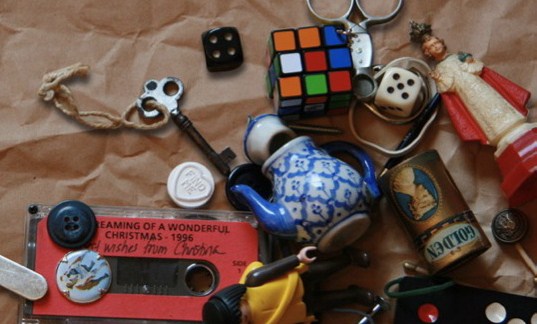 They say that, into each life, some rain must fall. Here in the Glasnevin Barber Shop, on a warm summer's day, Arthur McGuinness is gleefully talking up a monsoon. The McGuinnesses have been cutting hair at this location, just opposite the National Botanic Gardens, since 1910. And mine are about to join some pretty illustrious floor sweepings.
Matt Talbot and Brendan Behan were both customers. Ditto Eamon De Valera. "He was bald on top," recalls Arthur. "So he'd have had it very short." The former Taoiseach's family were also patrons. "The son was a lovely fella. Used to drive a pale blue Mercedes. He was a gynaecologist, big long fingers he had on him." It's a charming, old fashioned premises, whose proprietor is a character straight out of city folklore. So how is business faring these days, I ask? "Oh, it's dying a death," McGuinness sighs, cheerfully. "There should be a collection for me to keep the place running."
That isn't quite the answer I had expected. The shop has just launched a brand new website. It was his publicist who suggested I visit. McGuinness dismisses these points with a flick of his wrist. "If I was depending on this place," he assures me. "I'd be dead long ago."
Through an open door and down some steps, we enter The Crockery Shop: a sort of oddball bric-a-brac curiosity shop. Music lovers will immediately be drawn to the stack of vinyl 7" singles on the table. The Moody Blues' 'Night in White Satin', Joe Dolan's 'Make Me an Island' and The Fianna Fail Party Song 'Your Kind of Country' among them. Not bad value at €1 each.
Elsewhere there are incredible 19th century cash registers, antique barber's chairs, mirrors, pots, kettles, paintings and crockery. Having assembled this collection at auctions and house clearances, is there a particular favourite among all the items he has unearthed? "No."
Well, perhaps he could describe the particular thrill of collecting that makes it's more thankless aspects all worthwhile? McGuinness contemplates the question. "When the money comes in," he relies. "That's when I get all excited. If you walked out of here after giving me a few bob I'd say, Jesus, he was a great fella."
Has he ever considered renting out any of this merchandise as film props? "Waste of time," he splutters. "They're all the same. 'Oh, we're an independent company. We don't have any budget.' You remember the barber shop scene in The General? That was all my stuff. But they give you pennies. They're worse than journalists!"
Wheeling around, my eye lands at random on an enormous religious statue standing on the dresser. I bet there's an interesting and/or amusing anecdote about how this came into his possession. "That came out of a house," he says. "Poor man lived in a house on his own. He had a right miserable life. When he died, I went in and there was a roomful of statues. I bought that one."
Pause.
"And he here it is."
Any offers? "No." Down the back there are more cash registers, adding machines and assorted 1950s kitsch. He asks if I like the place. I tell him I do. It reminds me a little of my Granny's house.
"Yeah," he agrees. "That's what a lot of fellas would say. 'Me poor auld mother, me sainted mother, God be good to her… There's a fella in the pub, when he gets a few drinks in him, starts crying about his mother. (sings) 'Good boy Johnny dear, when you're far away / Don't forget your dear old mother…"
It's as if he's known me all my life.
At ten euros a pop, Arthur is practically giving the haircuts away he tells me. "You couldn't give ten euro to a child going to the shops. They'd hand it back to you, tell you fuck off." We bid each other good day and I depart. "Sure you couldn't make money in this place," he calls after me. "Not a bob!"
July 4th, 2011.