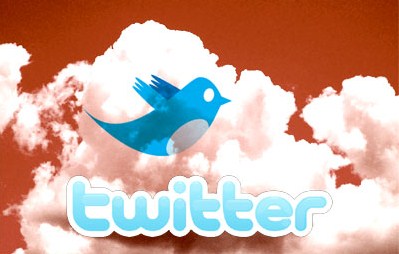 Day Three of my personal Twitter revolution and – aside from a few blog updates, which are posted automatically – I remain pretty much a Tweet virgin. Its just not happening I'm afraid. My main problem is that I don't have any thoughts profound enough that I want to share them with the world, but also concise enough that I can express them in 140 characters.
Nonetheless I have had thoughts over the course of the day. Musings even. Some of them even borderline insightful. But none quite Tweet-worthy. Here, if you're interested, are my not quite Tweet-worthy Tweets. @Taxis are convenient but they work out kind of expensive if you take them all the time.
@Yeah, I'm gonna check the Best Before Dates on these Taytos, Mr Spar Worker… We both know you've burned me in the past.
@Boobs, boobs, boobs
@Down by the Botanic Gardens my shrub and I did meet.
@Grab your jacket I'll explain on the way [no context, just something I've always wanted to say]
@Foolish Christian… Your first mistake was saving my life! [ditto]
@My ears are really small. I never noticed that before.
@I wish my father was alive
@I like pizza
December 17th, 2009.