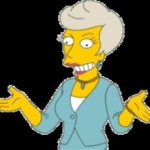 Interviewed James Taylor yesterday. Not overly familiar with his oeuvre, but he was a really cool guy and a very gracious interviewee. His PR people too, were very professional and did an excellent job in making sure I was prepped and ready and that everything went smoothly. So I'm not having a go at them by any means – just thinking aloud about something that didn't make much sense to me. About half an hour before the interview was due to go ahead, I got a call from his head P.R. lady (or whatever the hell she was) in L.A. letting me know that everyone in their office there was really excited that we were doing the interview. Just that. Nothing more.
As it happened, I was fairly hungover yesterday and not particularly excited about interviewing anybody. And I'm pretty sure James Taylor – with his gold records and his Rock and Roll Hall of Fame blah blah blah – wasn't exactly lying awake the night before, eagerly anticipating being interviewed by some gobshite from Ballyhaunis. So why on earth would a bunch of people in an office all the way over in California be in such a tizzy? They weren't, obviously.
The call was some sort of professional courtesy. I'm not stupid. I get that. But what the hell was it intended to communicate? If it had been an Irish person making that call, I gotta say that I'd have considered it slightly passive-aggressive behavior. But given that she was calling from L.A., well, who knows what the fuck anyone over there ever really means.
Anyone any ideas?
May 21st, 2009.