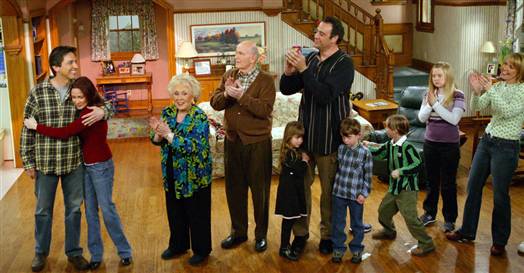 Today is my mother's birthday. It's an ordinary birthday (without a zero on the end) so I think it deserves an ordinary present. Therefore, with the mediocre present-buying acumen for which I am renowned, I hereby present…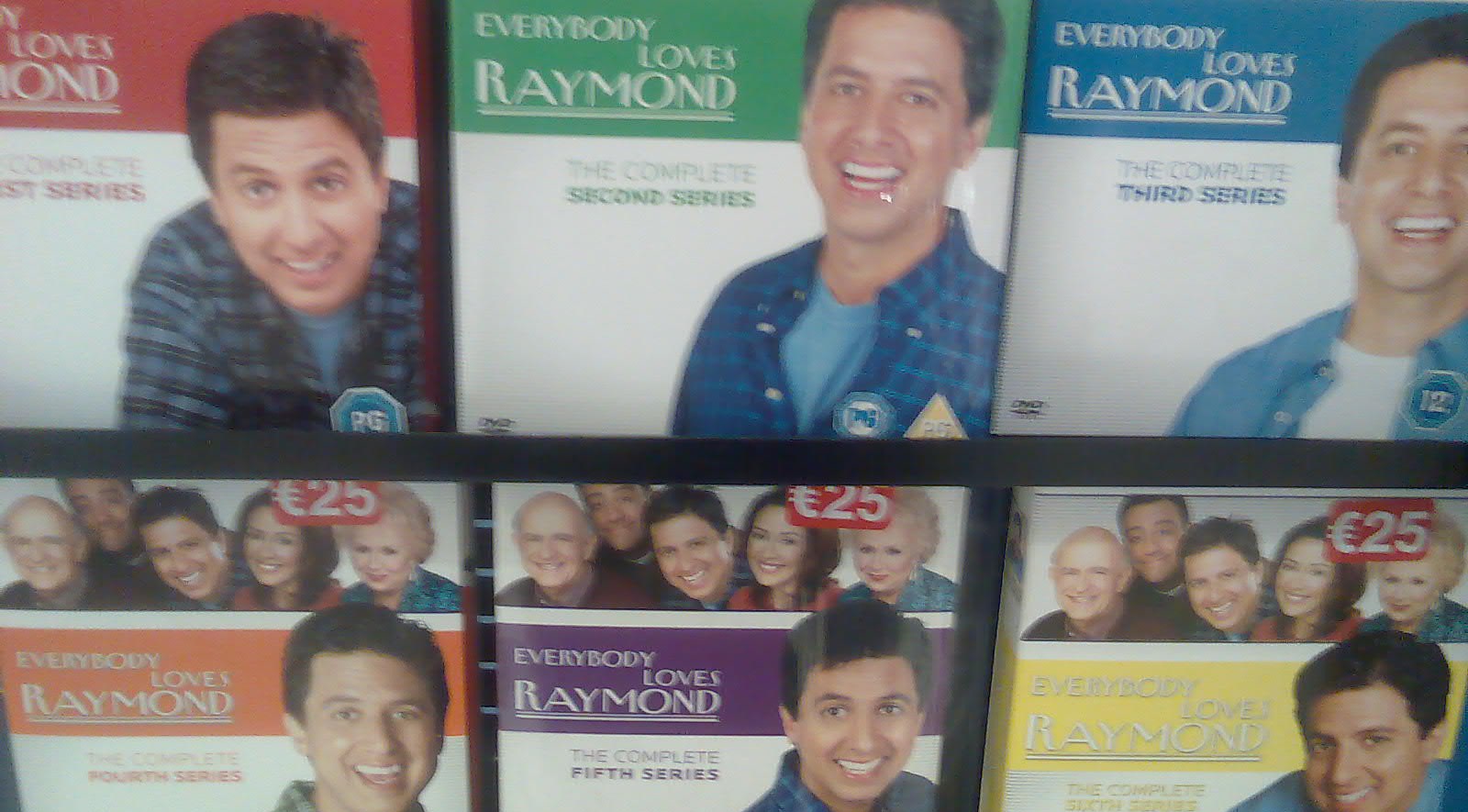 1. Complete 'Everybody Loves Raymond' DVD Box Sets. I don't know if my mother is a fan of the middlebrow comedy stylings of Ray Romano. But after sitting through this 210-episode bumper box set, she'd fucking better be. No need to visit anytime soon, Mammy – that's nine whole seasons to get through. You're welcome!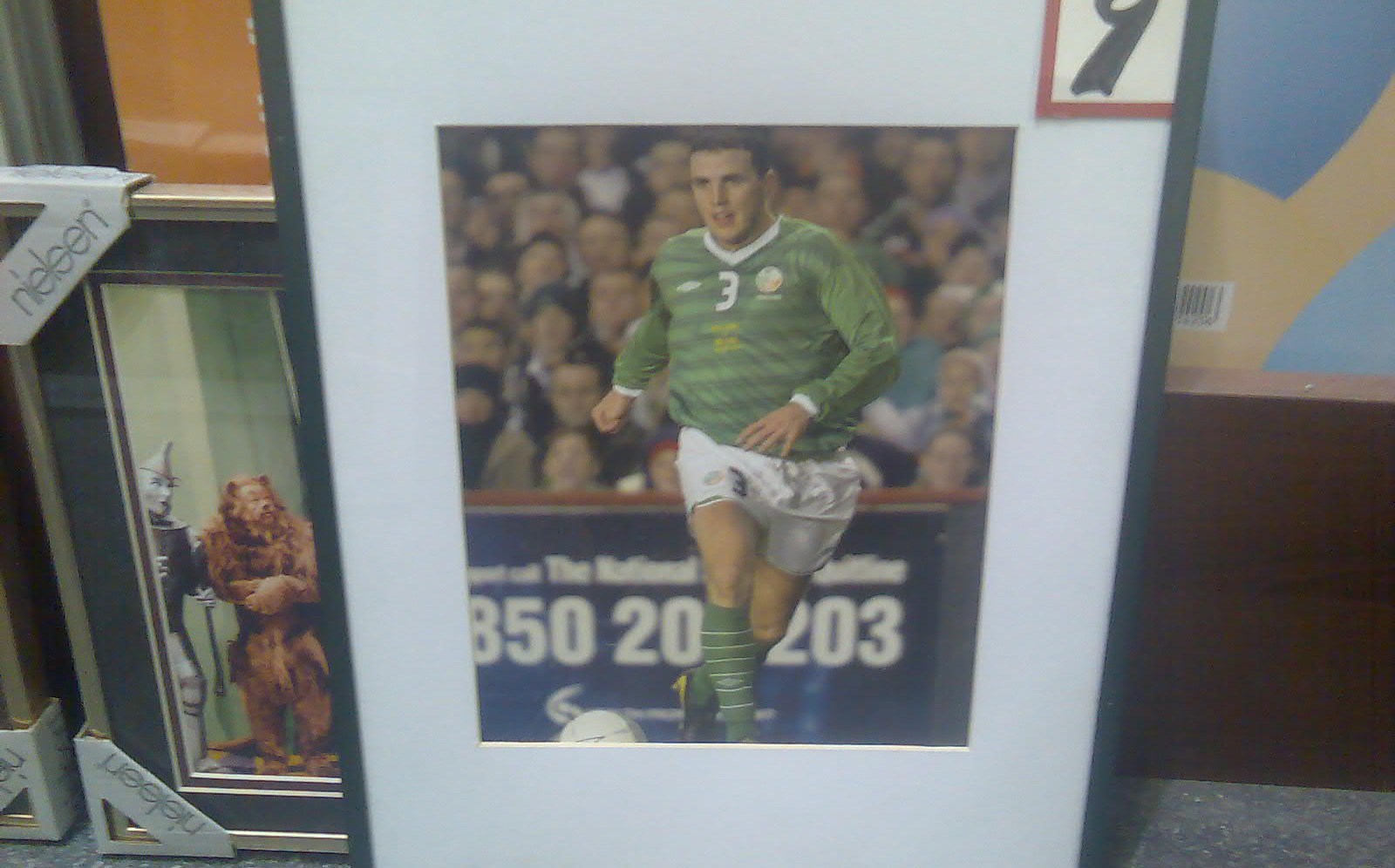 2. Framed photograph of John O'Shea. The genius of the €9 framed John O'Shea photograph is it's amazing utility. Should one of your regular wall decorations become temporarily unavailable, this slots in just about anywhere: sitting room, kitchen, back kitchen, toilet or even in the turf shed. So whether relaxing with family members, or entertaining friends, this is one wall fixture guaranteed to just about do.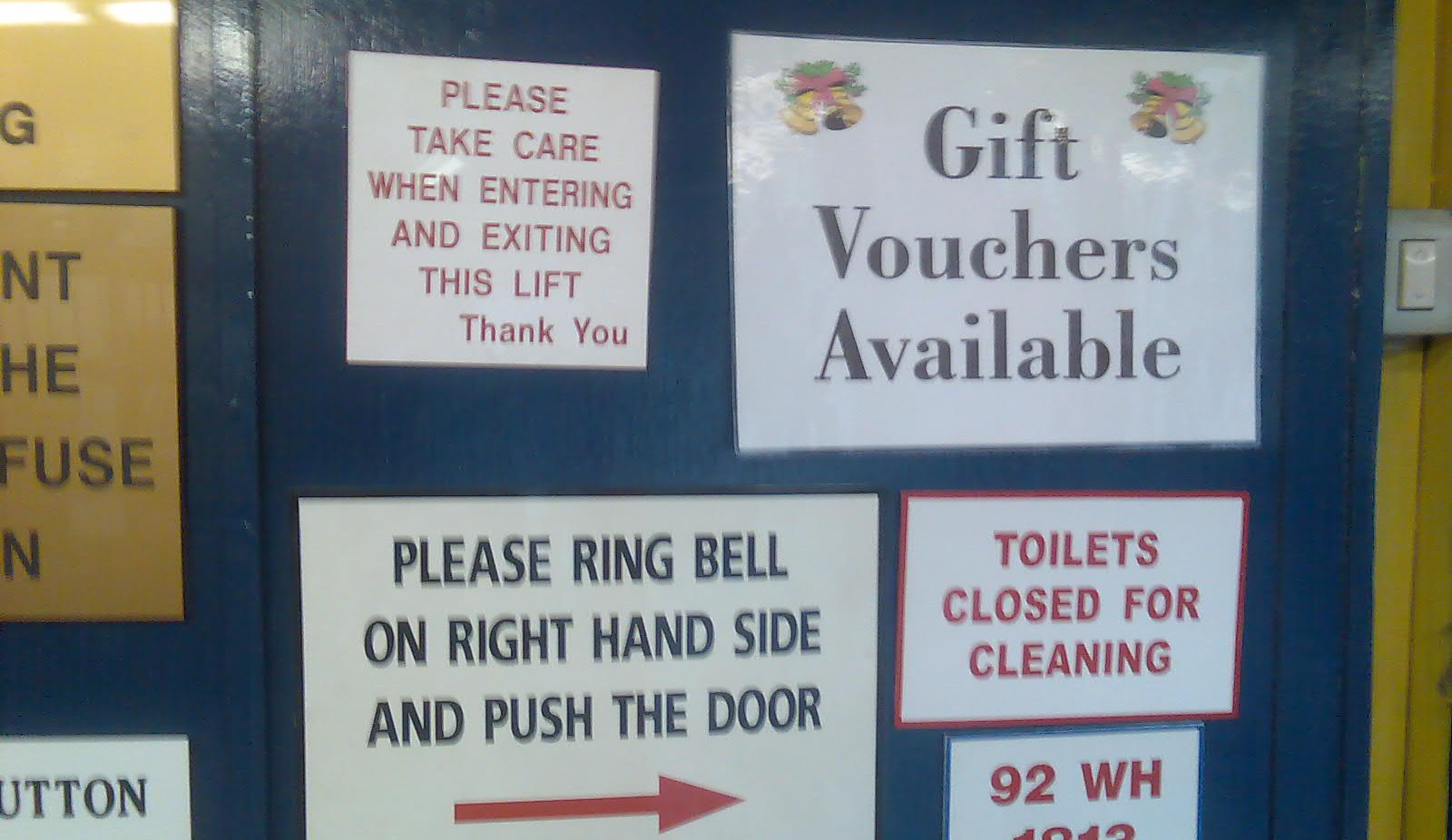 3. Sign Shop Gift Voucher. How often have you walked past a sign shop and thought, well, I'd like to buy someone a sign, but I don't know which one they want? Don't worry, help is at hand with the a sign shop gift voucher. (The sign shop on Capel Street really does offer gift vouchers. Look closely.The other signs are made of vinyl. The 'gift voucher' sign is just a sheet of A4 paper in a plastic sleeve.)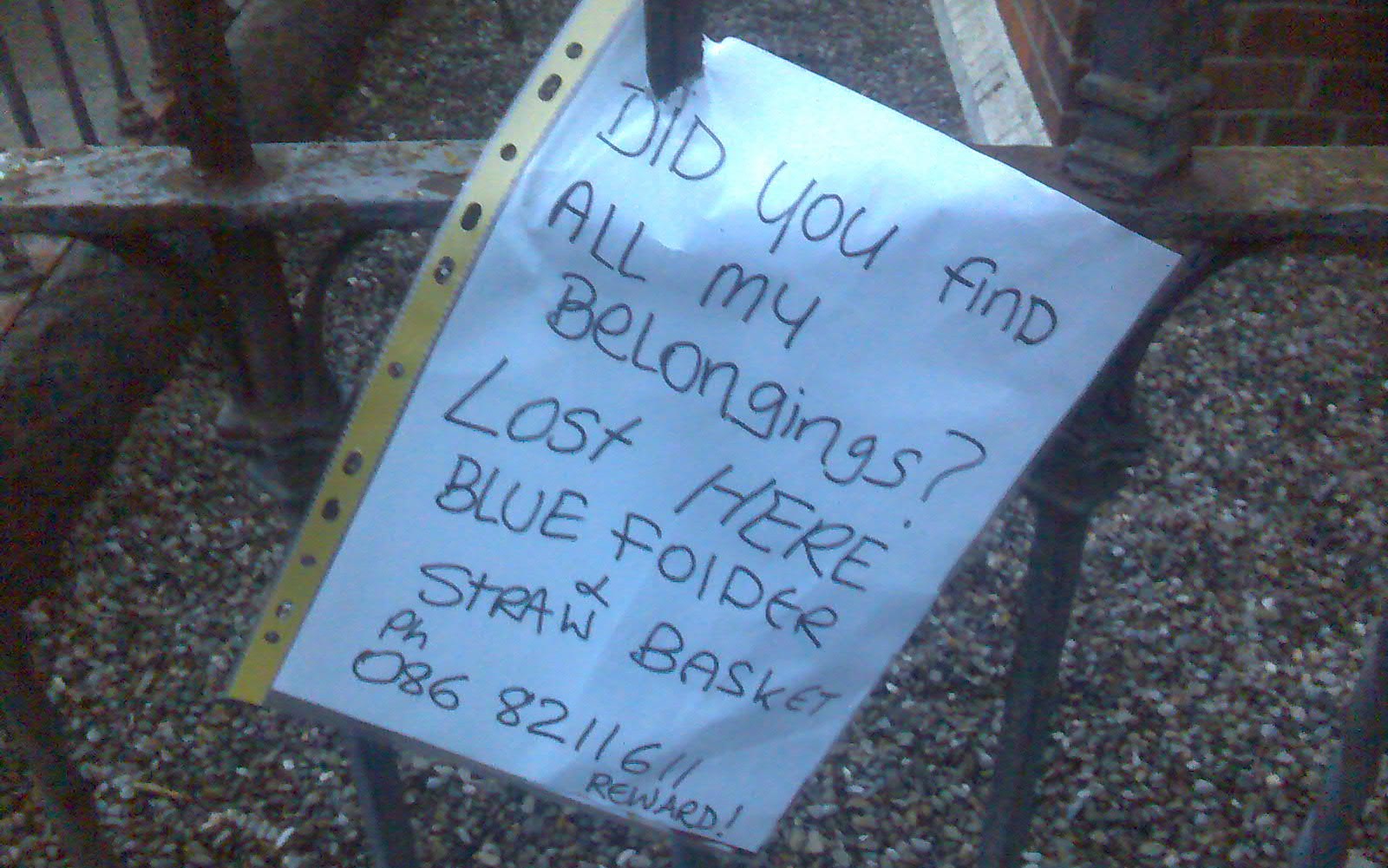 4. All of Someone's Belongings. What do you steal for the person who has everything? How about a blue folder and all of someone else's earthly possessions? Cheap at half the price!
April 18th, 2011.