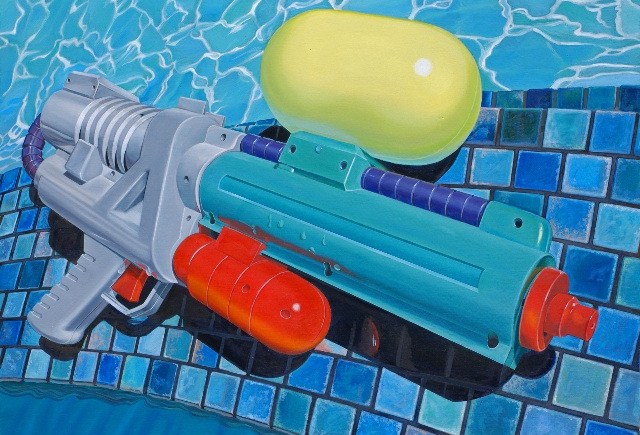 "How do you wake up the President?" wondered Slate's twitter feed last month. The tweet linked to an old article I'd read before, concerning the protocol that surrounds when and how the commander-in-chief is roused from his sleep for an emergency briefing.
It was a Friday evening. I was babysitting my niece. On a whim, I retweeted the original question ("How do you wake up the President?") along with a tongue-in-cheek suggestion of my own. ("SUPER-SOAKERS!!!) For some reason, the image of Obama's Chief-of-Staff bursting into the presidential bedroom with a florescent pump-action water blaster just amused me.
When I refreshed the page a few minutes later, I had 25 fewer Twitter followers. What I didn't know was that a devastating tsunami had struck Japan that morning. Tens of thousands of people were assumed dead and a possible nuclear catastrophe was looming. The whole world was in shock. This was the context in which Slate had retweeted that old article about waking the president. And this was the context in which my 'supersoaker' joke was received.
I'd been working on a deadline all day. Somehow I just hadn't heard.
If you've got a similar horror story involving Facebook, Twitter, email or text message please contact me at the address below and let me know. If possible please include a contact telephone number. The more awkward, embarrassing and/or amusing the better.
EOINFBUTLER [AT] GMAIL [DOT] COM
Thanks!
March 31st, 2011.