Published: Irish Times, March 26 2011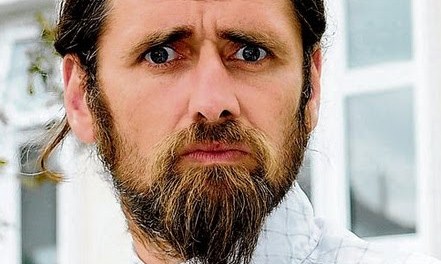 Independent TD Luke 'Ming' Flanagan has announced that he will not smoke cannabis while serving as a member of Dail Eireann. The former Roscommon mayor is Ireland's best known advocate for cannabis legalisation and, during his recent successful Dail campaign, acknowledged growing "one or two small plants" for his personal use.
The announcement followed an editorial in the Garda Review magazine, which made a veiled call for action against the maverick TD, who was regarded as openly flouting the law. Some of Ming's admirers will be disappointed at seeing the great iconoclast forced to kowtow publically to the authorities on an issue so dear to his heart. Others have queried the sincerity of his pledge to abide by our country's drug laws. Nonetheless, I believe Luke 'Ming' Flanagan may just have stumbled, unwittingly, into making one of the healthiest decisions of his life.
Like Ming, I smoked cannabis regularly during my student days and beyond. Like him, I considered it a positive, calming influence in my life. I never went quite so far as to assume the identity of an intergalactic despot. (During early forays into politics, Flanagan styled himself 'Ming the Merciless'.) But in my early twenties, I rarely went to bed at night without having smoked at least one joint.
After college, I worked nights in a 24-hour petrol station. Things generally went quiet at about 2am. So I would read books and newspapers and think my own thoughts. Service was conducted through a glass hatch, so refuelling taxi drivers wouldn't necessarily have noticed if there was something illicit smouldering in the ashtray beside me.
When I knocked off work, I would watch kids TV shows like Saved By The Bell, USA High and Kenan & Kel while my friends headed off to work. It wasn't the perfect life, but if anyone had asked, I'd have told them it was pretty damn close.
In his statement on Wednesday, Ming noted that he had taken the decision to quit smoking cannabis reluctantly, in order to spare his children the prospect of a Garda raid on their home. My own decision to renounce the habit, similarly, was made in the name of expedience rather than any change in conviction.
At the age 23, I decided to give up smoking cigarettes. Since cannabis resin is smoked with tobacco, it seemed prudent also to eschew my beloved spliff. This decision turned out to one of the most fortunate I've ever made. Much is made of the apparently benign effects of smoking cannabis. And this is true to an extent. Cannabis is cheap, it doesn't cause hangovers and it rarely causes users to misbehave in public.
But like a noxious, odourless gas seeping into your living space, it is the very fact of it seeming benign that makes cannabis so insidious. If alcohol use is causing problems in your relationship, that's an obvious red flag. If gambling debts are threatening the survival of your business, that's an obvious red flag. If you're snatching purses from old ladies to fund a heroin habit, that's a pretty goddamn obvious red flag.
However, if you're sitting on a sofa with your friends, playing PlayStation, or watching Caddyshack for the forty-seventh time, and laughing like hyenas, the alarm bells may not ring quite as loudly. In fact, they may ring for years without anybody much noticing.
It was only after I finally quit smoking cannabis that I appreciated what a malevolent influence it had exerted in my life. How introverted, unambitious and paranoid it had made me. What an unerring knack it had of making stupid seem funny, dull seem profound and the biggest waste of my time seem like an appropriate outlet for my talents.
I smoked my last joint in 2003. Back then, I was in a menial job earning little more than minimum wage. Within three years I was making a decent living writing for several national publications. I had a suntan. I wasn't terrified of talking to my neighbours.
Admittedly, Luke 'Ming' Flanagan is already a Dail deputy for the Roscommon-South Leitrim constituency. But if he stays off "the ganj", as he calls it, where might he be in four years time? Minister Ming? Commissioner Ming? Chief Justice Ming? Well, I wouldn't bet against it.
P.S. I [HEART] The Irish Times… mumble, mumble, words-understandable-only-to-people-from-Mayo
March 26th, 2011.