Published: Irish Times, 20 November 2010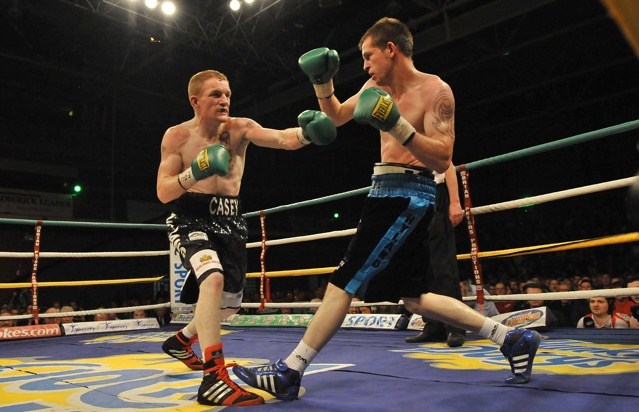 WILLIE CASEY
Newly crowned European Super Bantamweight Boxing Champion
Congratulations, first of all. It must have been a thrill to win like that in front of a home crowd?
It was. Even having a European title fight in Limerick was a dream come true, to be honest. So winning it was just the icing on the cake. But it wasn't just a case of turning up on the night and going through the motions, you know? A lot of time and preparation went into it. Luckily, it paid off. I'm over the moon.
You were away from your family for eight weeks training. Was that tough?
It was because, at the end of the day, family is first. My kids mean more to me than anything else in the world.
You grew up in a family of 23 children yourself.
That's right. I grew up in the travelling community. There were twenty three of us. We're all good now. We get along. But it's tough. You've a lot of kids leaving school early and not doing much with themselves. People fall into depression and then drugs and drink come along and that's a lot of worry for their parents. Read the rest of this article here.
November 25th, 2010.