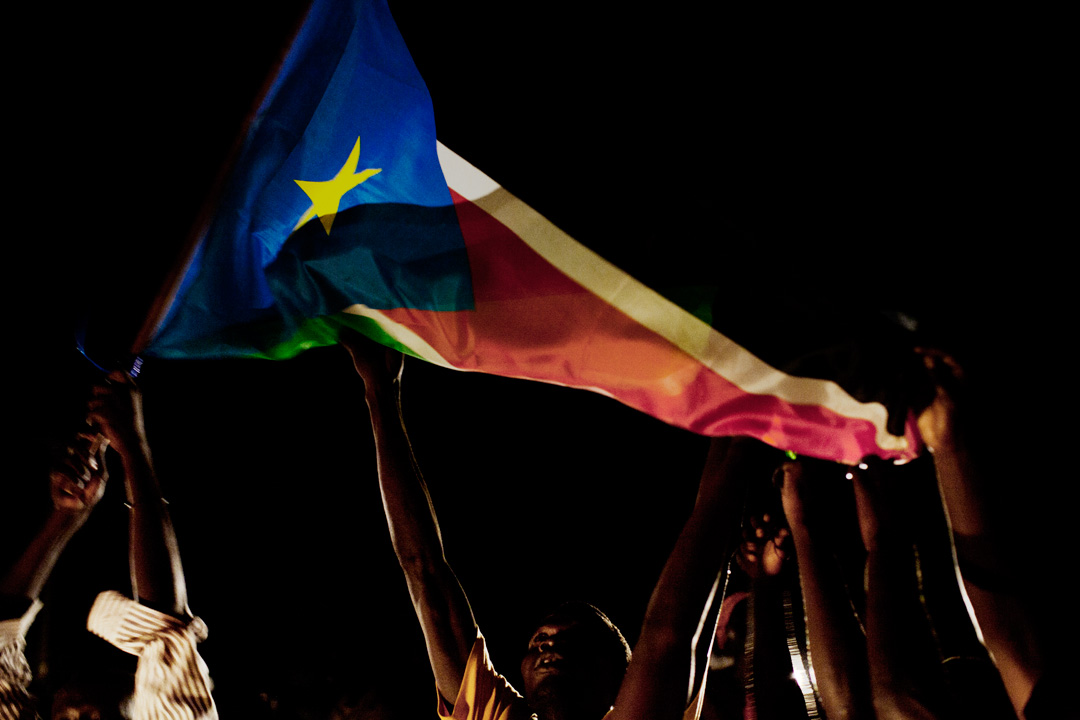 On Friday midnight, South Sudan became Africa's 55th nation. In the new capital Juba, joy was unconfined.
By 10pm, thousands of revelers had poured out onto the streets, hanging out the windows of cars, vans and pick-up trucks, waving flags and chanting slogans.
In the city's slums, sound systems could be heard playing well into the night.
An American colleague was reminded of the scenes in Harlem when Barack Obama clinched the US presidency. For an Irish person, it was hard not to recall the enormous street celebrations that erupted during Italia '90.
But, honestly, neither comparison would really do justice to the exuberance here.
In a country where virtually everyone has lost family members in Sudan's long and bloody civil wars, and hundreds of thousands endured displacement and exile, this was deliverance.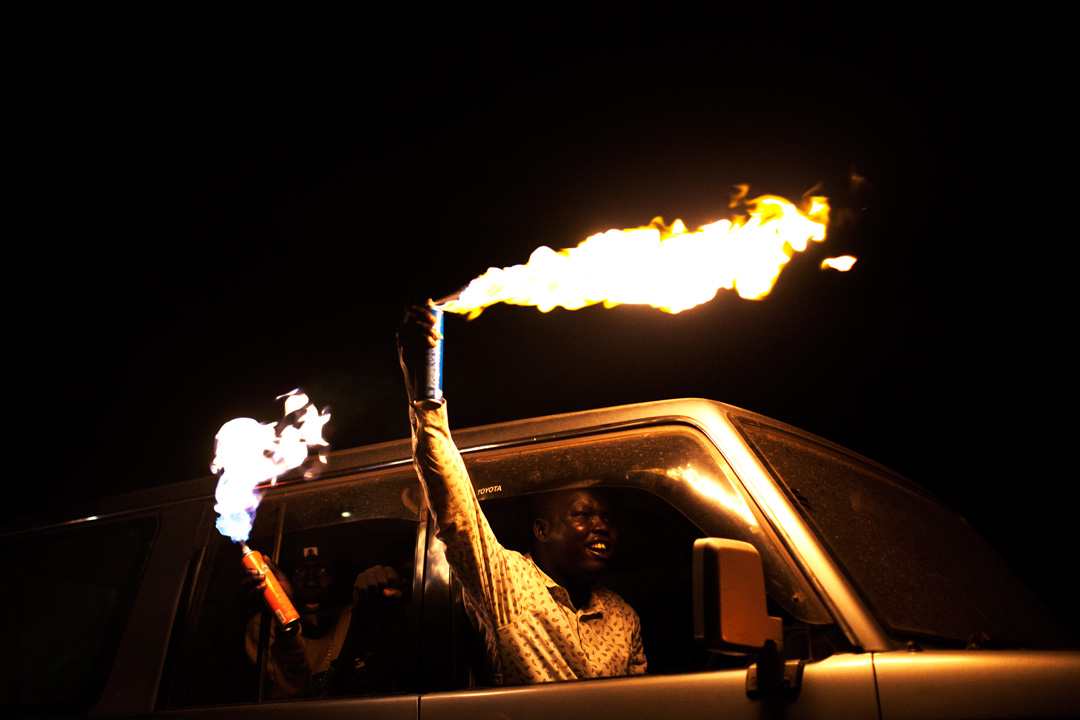 Security in the city was tight, with tens of thousands of extra police and SPLA drafted in for the occasion. (Returning to our hotel in the dark in the early hours, Ross and I quite literally stumbled upon a group of SPLA soldiers sleeping with their rifles on the side of the road!)
Many were already making their way to the Dr. John Garang Mausoleum for the morning's official ceremonies. By 7am, the BBC World Service reported that the number of people gathered there was in six figures.
Despite blistering heat, and a complete lack of respite from the sun, these crowds didn't once cease to sing and sway and chant the names of their new state, their new president and their army.
"South Sudan… oyee!"
"Salva Kiir… oyee!"
"SPLA… oyee!"
Invited dignitaries began to assemble on the viewing platform from about 10am onwards. At one point, it appeared that there were more VIPs than there were chairs to seat them in.
Loudspeakers requested South Sudanese guests to give their seats to the foreign invited guests. "Our skin tolerates the sun and the sun tolerates us," the voice implored.
At noon, Speaker James Wani Igga read the proclamation of South Sudanese independence.
There followed about four hours of speeches by incoming President Salva Kiir, UN Secretary General Ban Ki-Moon, American ambassador to the U.N. Dr. Susan Rice, British Foreign Secretary William Hague and (most controversially) Sudanese president – and indicted war criminal – Omar Hassan al-Bashir,
But the most memorable moment was one that was entirely unscripted: when about forty SPLA generals, seated among the dignitaries, burst into a spontaneous rendition of one of the old fighting songs that had sustained them during two decades of brutal bush warfare.
It was an impressive reminder of how far their struggle has come.
See my Twitter feed for more.
Photos: Ross McDonnell
July 11th, 2011.