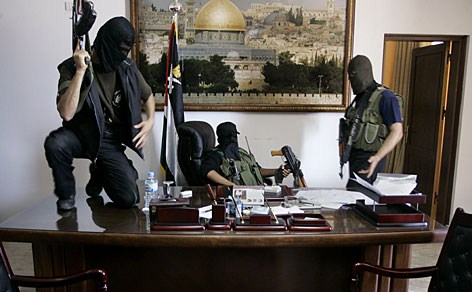 From the Associated Press this morning…
DUBAI, United Arab Emirates – The roster for the "hit squad" that allegedly murdered Hamas official Mahmoud al-Mahbouh in Dubai last month just got a little longer. Dubai police have today identified Irish singer-songwriter Oliver Higgins as the shadowy 'kingpin' allegedly masterminding operations.

Passports and credit cards in the name of the veteran musician, who appeared on critic Smiley Bolger's 'ones to watch' list a record-breaking six times (1987, '88, '90, '91 and '93), were used in the Dubai murder. More significantly, however, his Grand Stretch in the Evenings CD was also found playing on repeat when the Hamas commander's body was discovered by hotel staff.

Intelligence analysts believe the former Kill City Snowmen drummer may have been intended this as a sort of macabre calling card. The Lunchbox Records honcho strenuously denies involving, pointing out that he played a solo gig in the Spirit Store, Dundalk on the night of the murder. To date, however, Gardai have been able to trace no witnesses to this performance, a failure Higgins blames this on "poor promotion, bad weather and the recession."

Reacting, Hamas officials have rowed back on some of the more strident anti-Israeli rhetoric of earlier statements, now express only a desire for specific acts of vengeance against Mr Higgins personally.
It's not the first time Ollie has been in the wars lately – see also here, here and here.
Here's an interview I conducted with Ollie in happier times.
And this one is especially for my old mate… Keep your spirits up, Ollie!
February 26th, 2010.