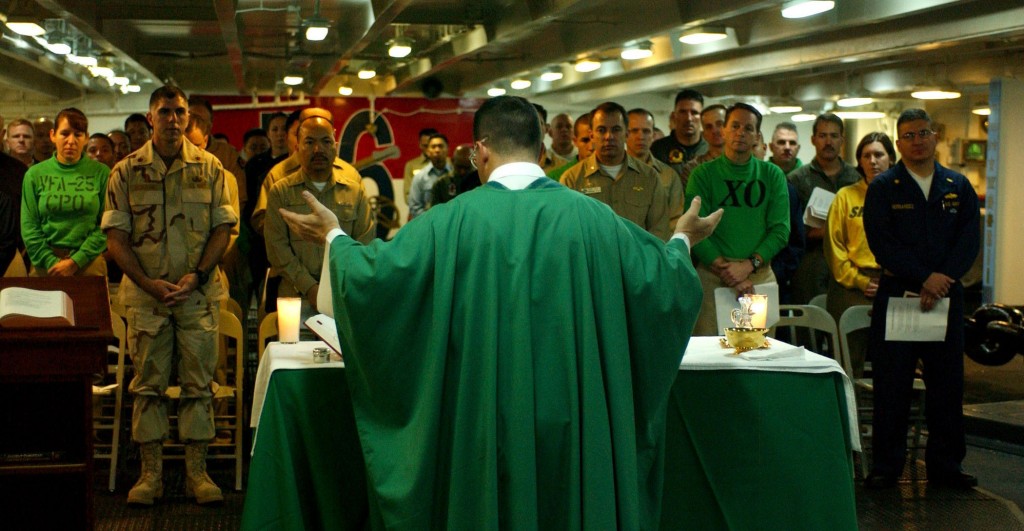 Previously, I reviewed the Nitelink, Brendan Thompson getting his mickey caught in his zip and, of course, your ma. Those all took the piss. This on, the other hand, was written for the Irish Times. Therefore I've striven to make my opinions as boring and not insane as possible. The Vatican has, apparently, issued a whole load of guidelines about what a mass sermon should be.
Last Sunday, I was asked to head along to mass and offer up my verdict. I wasn't hugely impressed with what I found.
There was a sparse attendance for mass at Saint John's Lane Church on Thomas Street in Dublin city centre. The gospel was the parable of the Prodigal Son, which arguably has a certain relevance to the dilemma Ireland finds itself in today. Think about it:

The prodigal son took leave of his senses and embarked upon a decade-long orgy of hedonism and free living. Belatedly, he came to realise his folly and returned to his rightful place in the world a chastened man. In a sense, are we, the Irish people, not all prodigal sons? And is our Catholic faith not the benevolent father to which we must now return for comfort?

Ah, it practically writes itself, I think.

That wasn't, however, the route the celebrant in Saint John's Lane chose to go with his sermon. He spoke of forgiveness in more abstract terms. As per recent Vatican guidelines, he spoke without notes, maintaining eye contact with the congregation throughout. And at a svelte three minutes and thirty seconds, there certainly weren't many people anxiously looking at their watches.

The delivery was faltering, however. Seated in the middle of the church, I could decipher only about half of what was said. The celebrant was in his seventies and this sermon may have been one plucked from virtually any decade of his career.

To believe in sin, he argued, one must believe in God. A non-believer has a conscience, granted. But whereas a believer can ask and receive the Lord's forgiveness, a non-believer must live with his guilt for the rest of his life. This must be a great source of pain and unhappiness to the non-believer, our celebrant speculated.

Now this man could be forgiven, I suppose, for neglecting to make any zeitgeist-y cultural references along the way. His parishioners were, for the most part, very elderly people who probably haven't heard of Twitter or Lady Gaga even if he'd bothered to name-check them.

But at a time when there is so much enormous public outrage over horrific crimes committed by the Catholic Church in the recent past, it seemed insensitive (at best) for him to boast about the cleansing power of a short trip to the Confessional.
March 18th, 2010.