Published: The Dubliner, July 2010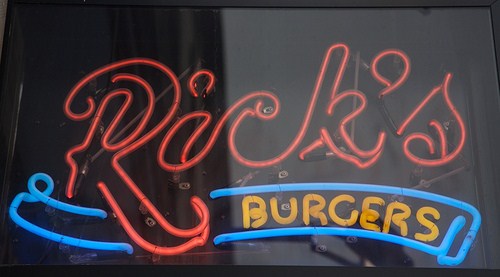 Urgh. The state of me… Last weekend I went camping with some friends near Newport in Co. Mayo. It was a glorious weekend, so the lads took the precaution of dousing themselves in sun cream. Being freckled, red haired and balding though, I kinda figured I needn't bother.
It wasn't until I got back to Dublin that I began to reconsider. I was pretty red.But it could easily get much worse. Believe me, if there's one thing stupider than a beetroot-coloured bald man, it's a beetroot-coloured bald man with a peeling scalp. I dropped by my local chemist and purchased a bottle of aftersun lotion… Or at least, I thought it was aftersun lotion. Upon closer examination later, the words "with self-tanning action" were just about visible on the label. Being none the wiser, I spent three days feverishly massaging the cream into my scalp.
It wasn't until I caught a glimpse of my reflection under the florescent lights in Rick's Burgers, late on Wednesday night, that I realised something was amiss. Christ, I looked like Marcus Sweeney from the eyebrows up!
Underpants were another big issue for me this week. Would you believe that I'm 31 and I've never bought a pair? I'm not sure where they come from, to be honest. My mother might have something to do with it. Or maybe it's the government. I haven't the foggiest. Either way, I decided to go underpant shopping this week. And man, did it open up a whole new world to me.
In American Apparel they had retro Y-fronts. This is hilarious to me. Seriously, can you imagine someone being such an insane hipster that they wear retro underwear? That's insane. In my case, I wasn't even sure people would get that I was wearing the things ironically. They'd probably think I was just some fool who hadn't changed his underpants since 1983. No way, man.
In Arnotts, Calvin Klein boxer shorts were retailing at €34 a pair. Now that was even more mind-blowing. I mean, if your underpants cost €34 a pair, you're looking at €238 to kit yourself out for a full week. Who on earth has an underpants budget that runs to €238 a week? The mind boggles. My friend Aidan reckoned the cool guys probably only wear the fancy underpants on, say, Fridays, Saturdays and Sundays. Then probably make do with less expensive cacks during the week.
This shit is on another level.
There was only only place I came away from feeling better about myself. That was shop on Sussex Street. Their in-house boxer short brand is called Super Dry. Haha… losers. I'm accident free in that department since, oh, at least my mid twenties!
Speaking of cool guys, we bumped into Sugar Club manager Oisin Davis and he inviteed us to his Chat Roulette Party at the weekend. It's not for the faint hearted, he told us. The Chat Roulette boffins efforts are attempting to clamp down on male nudity on the site, but so far they have their work cut out for them. Aidan had never heard of Chat Roulette so, later on, I gave him a demonstration on my laptop.
It was bizarre. The first three times he attempted to connect the site, he was blocked on the grounds of possible inappropriate behaviour. It was breaking my hole laughing. I've been telling him his face resembles a penis for years. Now I have scientific proof!
July 8th, 2010.