my top 10 most popular stories of 2010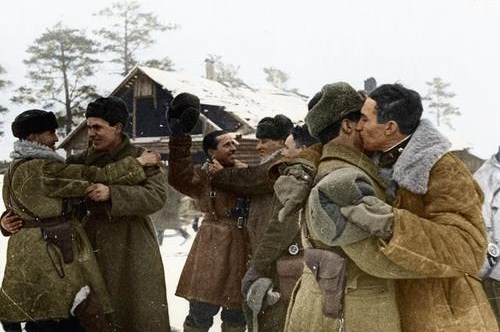 #10 Student Hack Bites Back (April 15th)
Funny story this. Student hack writes extremely flattering, but also totally made up, profile of me for student magazine. I publish said profile here, replete with sarcastic comments from myself and various associates. There is much rejoicing. Months later, student hack drops us a line protesting cruel treatment. I offer him right of reply. The rest is… acrimony. #9 Holy Crap, Is This The Most Casually Homophobic Article You've Ever Read or What? (April 21st)
In retrospect, I should have just ignored this nasty piece of invective by hairy-knuckled troglodyte Ian O'Doherty. The guy is a friendless, talentless hack that no one with an ounce of sense would urinate upon if he were on fire. Which is punishment enough for him, I suppose.
#8 Gerry Ryan: My Part In His Downfall (May 3rd)
There was nothing remotely funny about Gerry Ryan's untimely death in April. But this reader comment, which followed hot on its heels, gave me possibly the biggest laugh I've had all year. (You kind of have to read the article to appreciate the full extent of the misunderstanding.) Thank you, Peejus!
#7 The Rain is Bucketing Down Outside, I Can Hear the Gutters in the Back Yard Overflowing (July 30th)
A friend of mine texted me one Sunday morning this summer to tell me he'd just been incarcerated in a psychiatric hospital. This is a column I wrote about it for the Dubliner shortly afterwards.
#6 Conor Lenihan: Highly Evolved (September 17th)
When our esteemed Minister for Science endorsed a book condemning evolution as a hoax, I wrote this comment piece for The Guardian. It got about a billion comments on CiF. No exaggeration like.
#5 Gimme Shelter (April 8th)
This piece was written in reaction to Wikileaks' Collateral Murder video. Looking back it's obvious none of us had any idea just how big a story Assange was going to become this year.
#4 Chilean Miners: "We're Not Going To Lie. It Got Pretty Gay Down There. (October 13th)
Not my most mature effort. But (ahem) boys will have their fun.
#3 Email to My Editor, 2003. (July 28th)
Out of boredom one day, I posted an old email I'd written to the editor of Mongrel seven years previously. When he responded in the comments, things got interesting. In a facepalm kind of way.
#2 I'm Reminded of Garrison Keillor's uncle. The One Reputed to Have "Unfinished Sentences Dating Back to the Hoover Administration." (October 5th)
Aidan Gillen wasn't happy with this piece I wrote for the Irish Times. But honestly, this is was how the interview went down. He seemed to me to be a decent guy who just issn't uncomfortable in the public eye. I still have huge respect for him as an actor.
#1 Isn't Sinead O'Connor Overdue a Massive Grovelling Apology From Absolutely Everybody? (March 28th)
Twenty minutes after this story appeared online, my inbox showed forty new Twitter followers. In the next 24 hours, the story got about 40,000 hits on my blog and made the front page of Reddit. By the following evening Sinead O'Connor had been in touch. (It was also translated into a whole bunch of languages and linked to by Glenn Greenwald.) This was when I understood the awesome power of the internet.
Appendix: It wasn't one of my most clicked stories of the year, but this story I did in February was included in the Irish Times Book of the Year 2010.
See also: My Top Five Stories of 2009.
December 16th, 2010.