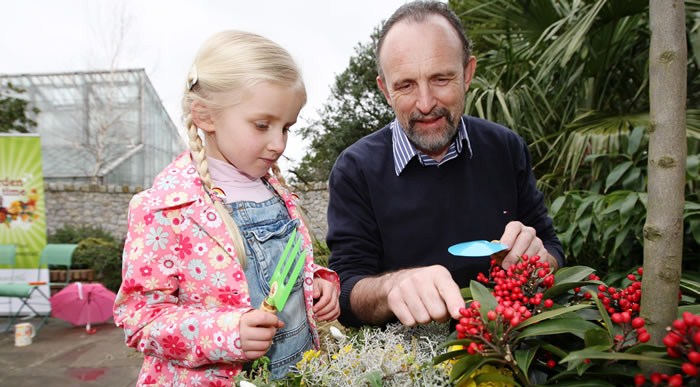 Oscar-nominated British actress KEIRA KNIGHTLY and Irish gardening legend GERRY DALY have teamed up to launch their own chain of 24-hour convenience stores across Britain and Ireland. But first they want YOU to come up with a snappy name for their new venture. "Keira and I have been racking our brains," admitted a frustrated Gerry. "Ideally, we're looking for something that (a) cashes in on our celebrity names and (b) also reminds customers about our late, late opening hours." Send your suggestions to Daly/Knightly 24-hour convenience store competition, P.O. 271, Donnybrook, Dublin 4
(From Mongrel magazine, February 2007)
P.S. Last year I was interviewed by a guy doing his masters thesis on Mongrel magazine. He described the social diary I wrote in 2006-07 as a voice of dissent against the prevailing Celtic Tiger orthodoxy… or something like that. That's really not how I remember it. What I remember most fondly was the unadulterated stupidity of the thing. (The above extract being a prime example.)
Recently I reread some of the social diary for the first time in years. A lot of it was amusing. But, truthfully, not all of it was as funny as some people (at least the ones who accost me in bars) seem to recall. Most fascinating to me was recalling the heroes and villains, whose names usually weren't mentioned in the text, but to whom I contrived to pay oblique homage. I've lost a fair few of the back issues now, but these (in no particular order) were as many as I could still identify:
People:
Michael Flatley (multiple)
Paul Verlaine & Arthur Rimbaud
Jack Kerouac
Allen Ginsberg
John Waters (Eurovision entry)
Barry Egan (multiple)
Pete Doherty (ludicrous attempts at drug rehab)
Sherlock Holmes (multiple)
Che Guevara
Sergei Rachmaninoff
Republican congressman Mark Foley
Don Quixote (multiple)
Truman Capote (Black and White Ball)
Cuchulainn Seoige (imaginary Seoige sibling who captained Galway's minor hurlers to All-Ireland glory, also translated Dante's Inferno into Irish)
Agatha Christie
Mel Gibson (anti-Semitic rant)
Tony Soprano
The Famous Five
Martin Sheen*
St. Patrick
St. Thomas Aquinas
Nicholas Sarkozy
Snoop Dogg
Things:
Stupid Super Valu ads
Oliver Stone's The Doors
Brokeback Mountain
T.S. Elliot's The Waste Land
Mark Eitzel's Johnny Mathis Feet
Black Hawk Down
Zidane: a 21st Century Portrait
Grand Unified Theory
The Merchant of Venice
Hamlet
The Usual Suspects
The Importance of Being Earnest
All About Eve
Citizen Kane
Goodfellas
Le Bateau ivre
* Sheen was studying Arts in Galway at the time, just as I had done myself a few years previously. So basically, I'd recount anecdotes about idiotic things I'd done as a fresher and report them as if they'd happened to him. Once, I recall, President Bartlett gave ten euros to a dodgy guy he met down the Spanish Arch who promised to score him some hash. Eight hours later the dodgy guy hadn't yet returned, but Sheen remained ever confident he'd be back any minute. Happy days.
August 10th, 2010.