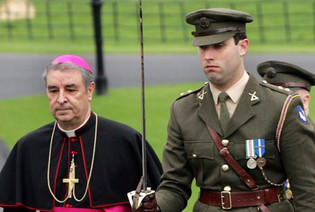 1. Yeah, I'd have a few ideas where they could put that thing… Papal envoy denies showing contempt for inquiry.
2. Knock pilgrim reports serious retina damage resulted from staring directly into sun, seeks counsel from man who advocated staring directly into the sun… 3. Child sexual abuse in Ireland. Don't blame Catholic Church, blame the gays.
4. Finally, hypocritical to ban construction of Christian churches in Saudi Arabia, while still insisting on the construction of mosques across Europe? Jaw-droppingly wankerish Islamic scholar Dr. Zakir Naik explains why…
December 1st, 2009.