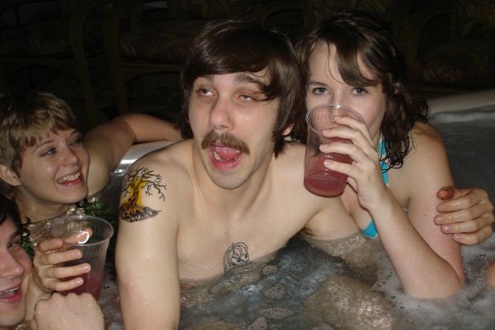 1. Stupid, sexy hipsters… New York's Hasidic Jews declare war on bicycle lanes!
2. Uganda mulls death penalty for gays. 3. Holy shit, Jesus Christ may have visited Glastonbury. (Bono, reportedly, "just glad they found someone to open for me…")
4. Zionists attack the Virgin Mary… Islam to the rescue!
5. Okay, I'm out… Best funny captions for this?
December 9th, 2009.