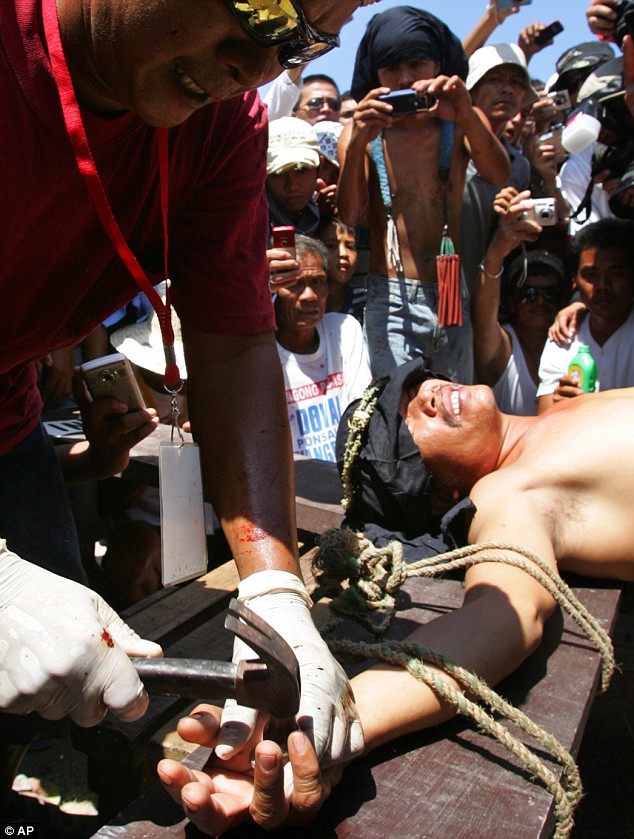 1. Filipino Catholics celebrate Good Friday by nailing some guy to a cross.
2. The jig is up… Teenage Jewish settlers on the West Bank claim "We killed Jesus and we're proud of it.".
3. China honours spiritual leader who denounced materialism with humongous gold statue.
4. Meanwhile, American evangelicals honour Jesus with this tasteful statue (in which he may or may not be boasting about an aspect of his anatomy.)
5. I think this just speaks for itself.
April 11th, 2009.