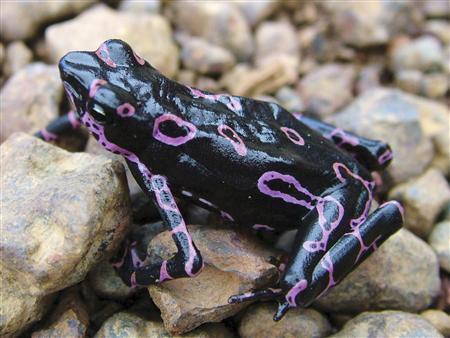 1. Frog that changes colour worshiped as god in India.
2. Veil-wearing Muslim teaching assistant strikes blow for religious freedom on BBC News 24.
3. What ever can it mean? Image of the Virgin Mary found on air conditioner in Texas.
4. Holy Spirit possesses American teenager, inspires her to speak in tongues. Also, turns on webcam and thoughtfully uploads video results to YouTube.
5. String him up! Christopher Hitchens on the human condition:
Our problem is this: Our prefrontal lobes are too small, our adrenalin glands too big and our thumb-finger opposition is not all that it might be. We're afraid of the dark. We're afraid to die. We believe in the truth of holy books so stupid and so fabricated that even a child can see through them…. I think religion should be treated with ridicule and hatred and contempt. I claim that right.
June 8th, 2009.