Published: Irish Times, September 19 2009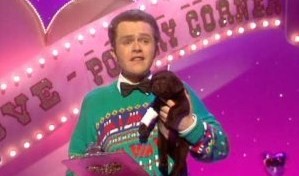 We Irish men are renowned for our sartorial nous and exquisite appreciation of couture. When we're not pouring over style bibles, we're scouring clothes shops and boutiques for bargains, mixing and matching styles, and talking, always talking, about the latest designs and trends. Fashion is like a drug to us. One we cannot get enough of.
Well, okay . . . not all of the above is strictly true. In fact, if any of it applies to you, you're one of a prominent, but demographically paltry, minority. Read the rest of this article here.
September 21st, 2009.