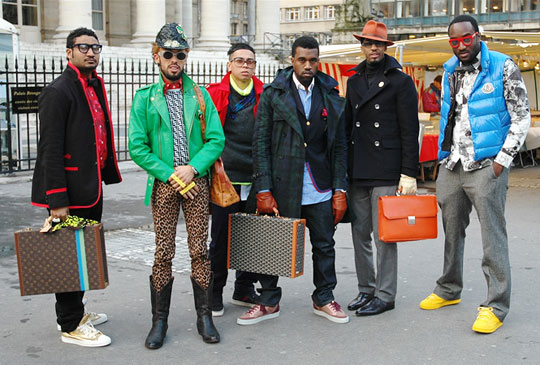 I've said it before, but I don't mind saying it again. I would do anything to be friends with Kanye West. The guy is (in the best way possible) completely and utterly insane… and he wants the whole world to know it.
If you haven't seen it already, his latest all-caps, stream of consciousness online hissy fit (culminating in that surprise denunciation of colouring books) is really a hoot:
WHEN IT'S ALL SAID AND DONE, REMEMBER THE FEARLESS, REMEMBER THE DREAMERS, REMEMBER THOSE WHO REPRESENT THE GHETTO…THE FAIRY TALE OF NOTHING TO SOMETHING. I'M BRIEFLY SADDENED BY NEGATIVE COMMENTS, BUT I HAVE TO REMEMBER THOSE PEOPLE ARE SCARED, INCAPABLE OR JUST PLAIN IDIOTS. WE ARE THE FUCKING ROCK STARS BABY. NO COCAINE, JUST LIFE MY NIGGAS!! NO COCAINE, JUST LIFE! IT'S FUNNY TO ME WHEN FASHION BLOGGERS DOWN OUR OUFITS AND THEN SUPER JOCK OUTLANDISH SHIT ON THE RUNWAY BUT THEN THEY DRESS MAD PRUDE AND DON'T LIVE FASHION. WE LIVE IT MAN. FUCK THAT, WE LIVE IT!!! WE LIVE IT SO HARD PEOPLE LIVE THROUGH US! WE REPRESENT YOUR INNER SPIRIT!! THE CHILD IN US ALL, THE BRUTAL HONESTY, THE NAIVETY, THE BRAVE WARRIOR, THE ADRENALINE THAT ALLOWS A MOTHER TO LIFT A CAR IF HER CHILD WAS TRAPPED UNDER IT! REMEMBER, THERE WAS A TIME WHEN EVERYBODY DISSED MICHAEL JACKSON EVERY CHANCE THEY COULD. IMAGINE THE PRESSURE OF BEING A TRUE ICON. VERY FEW HUMAN BEINGS ARE STRONG ENOUGH TO TAKE CONSTANT HATE!!! IF WE DON'T DO WHAT YOU FEEL IS THE SHIT, YOU BEAT US UP VERBALLY AND MENTALLY, LIKE A CATHOLIC SCHOOL TEACHER BEATING A CREATIVE STUDENT INTO SUBMISSION. I CAN HEAR YOU SCREAMING 'COLOR INSIDE THE LINES!!!' WELL FUCK YOUR COLORING BOOK, COLOR BY NUMBERS APPROACH TO LIFE. AT THE END OF THE DAY WHO ARE WE HURTING??? OH "THE NEW BLACK???" SINCE BARACK IS PRESIDENT BLACKS DON'T LIKE FUR COATS, RED LEATHER, AND FRIED CHICKEN ANY MORE?! WHEN YOU TRULY UNDERSTAND CULTURAL SETTINGS, BOUNDARIES, AND OUR MODERN DAY CASTE SYSTEMS, THEN YOU CAN FEEL THE GLORY AND PAIN FROM THE DAYS OF KINGS IN AFRICA TO THE NEW KINGS OF THE MEDIA. LET THE BALL PLAYERS DANCE AFTER THEY SCORE! IT'S LIFE MY NIGGAS, IT'S LIFE! REMEMBER CLOTHING IS A CHOICE. WE WERE BORN NAKED!!! FRESH IS AN OPINION, LOVE IS OBJECTIVE, TASTE IS SELECTIVE, AND EXPRESSION IS MY FAVORITE ELECTIVE. NO MORE POLITICS OR APOLOGIES!!!
January 29th, 2010.