Published: Irish Times, March 26 2011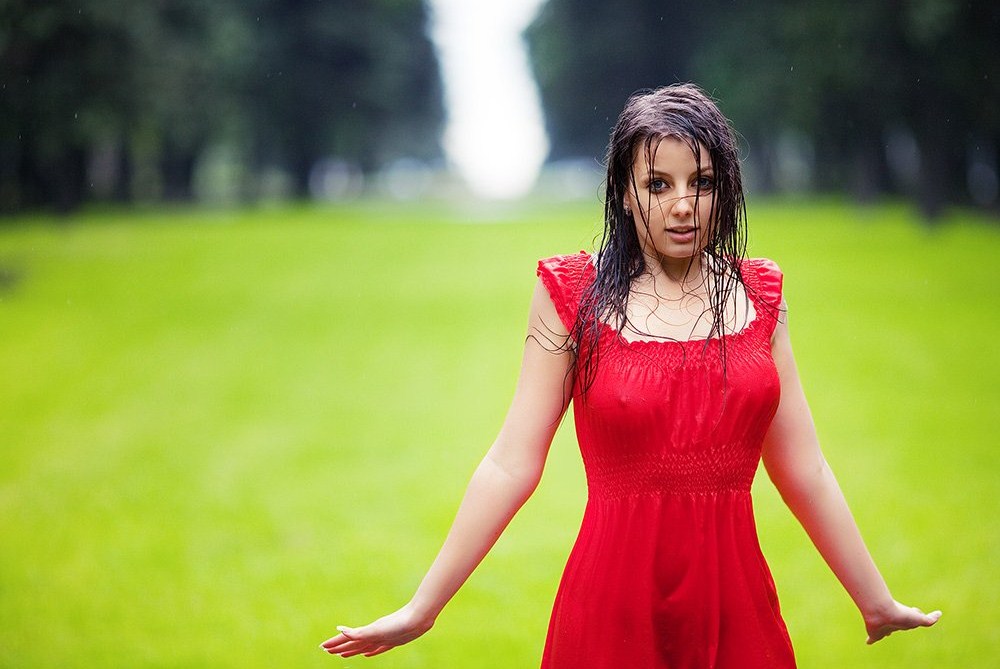 You've never tried it yourself, of course. Nor, as far as you're aware, have any of your friends or any of your friends' friends. But no more than Enya's record sales, or the viewing figures for Mrs Brown's Boys, the statistics tell a very different story. They suggest that far more of us dabble in the world of online dating than would care to admit it.
Even in the midst of recession, it has never been as popular. Two year ago, online dating overtook pornography as the third most valuable source of paid-for online content. Only digital music and online gaming generate more revenue. This year it is projected to bring in a staggering $932m in the US alone. So who are these brave, foolhardy souls who risk rejection, social awkwardness and sharing breadsticks with an axe murderer in the name of love? Have any of them succeeded in finding happiness? And if they haven't, just how horrifically, and hilariously, badly can a blind date go?
I tracked down some people who've experienced the good, the bad and the downright scary sides of online dating and survived to tell the tale.
THE 'CURVY' GIRL
Eleanor, 28, teacher, Dublin
Background: I'd been in a long term relationship. When it ended, I found it very hard to meet people. My friends are all settled so, when we do go out, we don't go chasing guys anymore. So I put an ad on MaybeFriends.com.
Was your ad completely truthful? Well, I'm kind of a curvy girl and they don't give too many options you can put in for that body type. But I was as honest as I could be. I mean, the guy is going to find out anyway, isn't he? As for the guys, the sleazy ones were easily weeded out. They were the ones who said "Are you free to meet tonight?" before they'd even asked "How are you?" or "Where are you from?"

Were you nervous on your first date? Of course, I was putting myself out there. I didn't know if this guy was going to like me or not. I arranged to meet him in Temple Bar, but I got confused and went to the wrong bar by accident. The date was fine until his friend randomly turned up in the middle of it. So that kind of went nowhere.
Any outright disasters? Yes. I arranged a date with a guy who said he was 28. But when he arrived in the pub, he looked a lot younger than that. The bar staff wouldn't serve him because he didn't have ID. In the end, I invented a completely fictitious birthday party I had to run off to. He insisted on walking me there, so I landed into this random pub, hid in the toilets, sneaked out through a side door and hailed a taxi home.
Verdict? There was one guy I hit it off with and we went out on a few dates. But it fizzled out after a while. I've gone off the whole online thing for now. But I wouldn't rule out giving it another try at some point in the future.
THE DIVORCEE
Ken Curtin, 36, political consultant, west Cork.
Background: I tried to get back into the singles scene after my marriage broke up, but things were a lot different than I remembered. There were plenty of opportunities for one night stands, if that's what you were looking for. But opportunities to form a relationship were thin on the ground.
A friend suggested an online dating site, the name of which I won't mention here. I soon discovered, though, that a good 50% of the ads on there were from professional ladies. Solicitors? No, not solicitors. Ladies who charged by the hour. That was a total disaster. Then I saw an ad for Match.com and decided to give that a go.
Was your ad completely truthful? If anything, I may have been too honest. There was a section where you were asked to name the most recent book you'd read. I said the Lisbon Treaty, which got a few funny comments. The only bit of poetic licence I did take was using an old photo. To make me look younger, you know?
How was your first date? We went for coffee, so it was a nice neutral venue. She was a lovely lady, but it was obvious she wasn't really looking for a relationship. She was looking for a father figure for her teenage son. There was no spark between us, but we parted on good terms.
Any outright disasters? Oh God, yes. I went out with one lady who immediately afterward started bombarding me with ninety to a hundred text messages per day. She was saying that she wanted us to spend the rest of our lives together, that I completed her, all that craic. I didn't want to hurt her feelings, so I brought her out for dinner the next week. Just to say slán – let her down gently, you know? That was a big mistake.
Over dinner I said, look, you're a great girl. I know there's someone out there for you. But it isn't me. She said, wait. She reached into her handbag and pulled out a pair of airline tickets. She'd booked a fortnight's holiday in the Mediterranean. Just the two of us. I swear, I couldn't get out of that restaurant fast enough.
Happy ending? Laura and I bonded online over sport, so on our first date I took her to see Cork and Wexford in the Munster championship in Pairc Ui Chaoimh. That way if the date was a flop, at least we'd both enjoy the hurling. We had a good auld chat on the walk in, a few drinks afterwards and a bit of grub. That was three years ago. We're getting married this summer. All our friends know we met online. We've never made any secret of that.
THE PhD
Kate, lecturer, 33, Galway
Background: I'd been single for a while and someone recommended Match.com. I think most people can find at least one semi-decent photo of themselves. I didn't bother with anyone who didn't have a picture up. I know it sounds superficial, but you need to have some idea who you're communicating with.
Was your ad completely truthful? It was all true. The one fact thing I did withhold was that I'm a PhD. My experience has shown me that guys aren't interested in girls they think are smarter than they are.
Were you nervous on your first date? Not especially. I met him in a bar on Quay Street. He was very nice but I just didn't fancy him. He was a couple of inches shorter than me and I'm not all that tall myself so that was just a big no-no.
Any outright disasters? There was one date where I walked into the pub, spotted the guy and just wanted to turn around and walk out the door again. He had such a grating laugh. Every time I said something funny, I immediately want to grab the joke and take it back. The etiquette is two drinks minimum, so that's how long I stayed. He was giving me the creeps.
Verdict? There are people out there who are happy to go on three or four dates a week. But I'm not one of them. I just wasn't bothered exchanging endless emails with random strangers on the off chance that it would lead somewhere. The whole thing just wasn't for me.
THE CEREAL OFFENDER
Peter, 27, software engineer, Limerick
Background: I lost my job in Dublin and I found myself living in a new city where I didn't know too many people. I got a bit sick of the bar scene and I was always looking for ways to meet single women. I tried to join to a musical society but they told me I didn't have a note in my head. So I signed up to a website called MaybeFriends.com.
Was your ad completely truthful? It was. I might have shaved a few years off my age, but sure doesn't everyone?
Were you nervous on your first date? Not particularly. I took her to see Toy Story 3 on a Thursday night. Films are good because they give you something to talk about afterwards. Thursday nights are also the best, because she's never going to invite you home on the first date. But if you play your cards right, she might agree to a second date on the Saturday night.
My usual strategy is to look at the girl's profile and pretend to be into whatever she's into. It sounds shallow, I know. But if she says she's interested in food, I'll make a big deal of asking if she knows whether it's possible to get good sushi in Limerick. I know you can't get sushi in Limerick. But it's something to talk about.
Any outright disasters? There was one girl who posted a very misleading photograph. She must have weighed two tonnes in the flesh. We went to the cinema. I can't remember what we saw, but we both knew the date was going nowhere.
Verdict? I love it. I think it's great. I'm not looking for a relationship. Most girls will invite you back after two or three dates. There's no breaking up because there wasn't any commitment made to begin with. The only awkward bit is forgetting a girl's name. Or calling her by the wrong name. You'll be sitting there, eating your Corn Flakes, happy as Larry. But if you use the wrong name, things can turn very sour very fast.
THE LIBERTINE
Patricia, 34, artist, Dublin
Background: I'm from the west of Ireland, but I lived in London for ten years after college. I socialised mainly with fellow Irish ex-pats. There was an understanding that what went on in London, stayed in London. There isn't the same freedom back in Dublin. Here you can't move without running into the postman's cousin or the shopkeeper's nephew.
The thought of meeting drunk Irish guys in pubs just made me nauseous. But I really missed having sex. That's when I found AdultFriendFinder.com. I was surprised to find such sexual freedom existed in Ireland – it was a breath of fresh air.
Was your ad completely truthful? Absolutely, I said I'm looking to have a one night stand with a man who had ten fingers and ten toes. There was none of this bullshit of having to pretend you were looking for a relationship.
Was it dangerous meeting people in this way? I'd pride myself on being pretty astute. You exchange a few emails and texts, you feel people out. I wasn't comfortable going to someone's house. So we'd generally meet in hotel bars. You'd have a quick chat, drink up and you'd go.
How many time did you do this? A few. There was one guy… I won't say it felt different, because it didn't. Not right away. But we got talking, which was unusual. We both came from similar backgrounds. We'd both lived abroad. There's that moment at the end of a one night stand where you gather your clothes, say see you around and get in your car.
Well, that didn't happen this time. We went for coffee. That turned into lunch. And that turned into a whole afternoon. He said, do you want to do this again? I said, why not? That was two years ago. A year later we moved in together and we're now happily married. Our friends don't know how we met up and they never will.
March 29th, 2011.