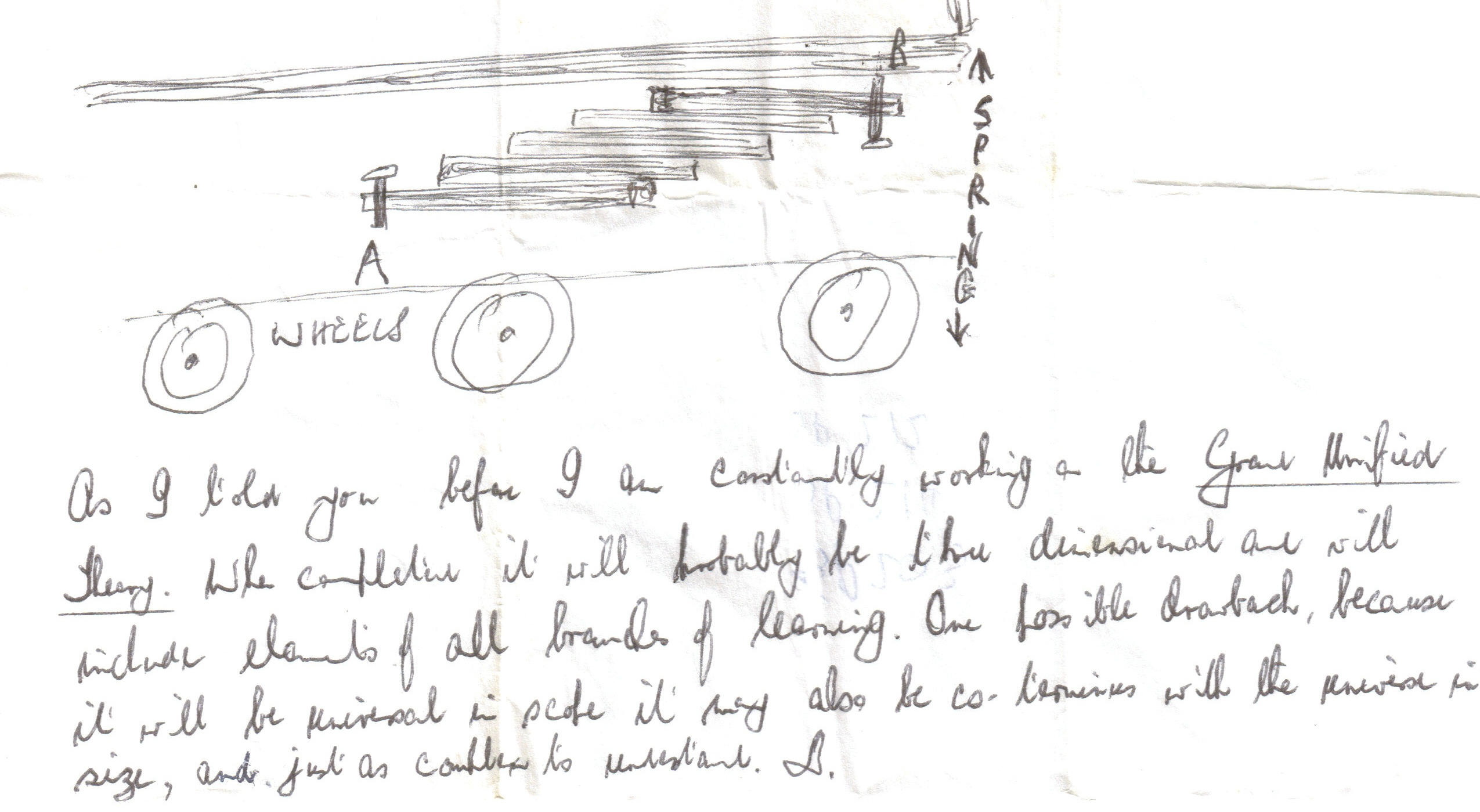 When I was sixteen, I was sent away to an awful summer camp in Ennis. It was like the Gaeltacht, except they made you speak French. While I was there, both of my parents wrote. This evening I came across those letters for the first time in fifteen years. Let's just say they each had slightly different approaches to parenting…
Mon 31st July 1995

Dear Eoin

I get the feeling you might not be enjoying the course. It seems very strict. But try your best to get the most from it. It will be worth it in the long run.

We will be coming to visit you on Sunday and hope to get to Ennis as close to 2pm as possible. You can have a bag of dirty clothes ready. I will bring clean socks for the remaining days. If you need anything else, write back and let me know. (By the way, you still haven't used any of the stamps I gave you yet.)

Sorry I'm rushing for post. I will get your father to write to you with all the news and you will get his letter tomorrow (hopefully) or the day after.

Lots of love
Mother
In another dusty envelope in the same bag, I found this:
Wednesday August 2 1995

Dear Eoin,

Just a line to let you know that I read "The Two Philosophers" (1) – enjoyable enough I suppose. Interesting that the deterministic theories of Marx are mentioned. We have this one sussed, of course – it has been overtaken by the "Snakes and Ladders" model! (2)

More interesting is this:

"Kuch's concept that the rightness of pure science does not necessarily prevail. If ideas [go against] the current paradigm they [will be] rejected by vested interests."

There is a type of spring – not a coiled spring – used to provide suspension in certain types of carriages and machines. I cannot remember just now where I might have seen them, but they are made up of flexible steel on metal laths (see diagram.) No single length of metal on it's own can fulfil the function of a spring but the combination of all of them does the job intended.

Paradigms are a bit like this, i.e. stepping stones, all of which contribute something, so it is a mistake to dismiss what went before and not to realise the importance, in science or philosophy, of yesterday's ideas in contributing to today's knowledge. End of lecture.

Love from Daddy

P.S. Mayo won the All-Ireland Junior Football Final yesterday so David Nestor has an All-Ireland medal.

P.P.S. I hope you have enough food!
Note with diagram reads…
As I told you before I am constantly working on a Grand Unified Theory. When completed it will probably be three dimensional and will include elements of all branches of learning. (3) One possible drawback, because it will be universal in scope, it may also be coterminous(?) with the universe in size, and just as complex to understand. D.
Notes:
(1) I was a fan of Irvine Welsh and must have recommended this short story from the Acid House.
(2) 'Snakes and Ladders' was a pet historical theory of my father's that… I'm not even going to attempt to explain.
(3) Strictly speaking, my father had left school when he was sixteen. So I'm not sure he had actually mastered all facets of human understanding.
(4) I sure as hell miss the guy.
November 17th, 2010.