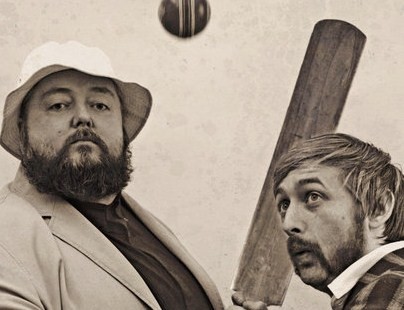 EOIN BUTLER talks to Neil Hannon about cricket, Britpop and "Father Ted".
What are you listening to these days?
I listen to far too much music that is not considered cool. I'm a lifelong fan of Cole Porter and Noel Coward. I also love Maurice Ravel. As far as pop music is concerned, it tends to be strangely commercial stuff. I'll find I'm just mad about a Sugababes song or something. The new Jarvis Cocker album is brilliant too, much better than his first album. I was always a massive Pulp fan.
Do I recall that you and Jarvis once had an argument about an anorak?
That has a basis in truth. Jarvis and I once did a joint cover shoot for a French magazine. I turned up wearing an anorak, basically, because I had no clue. It got back to me afterwards that Jarvis had been outraged. The phrase he used was "You've got to live it" [referring to being a pop star, presumably]. Afterwards, I thought "Hmm . . . He was probably right." But we never had a face-to-face argument. Read the rest of this article here.
June 30th, 2009.