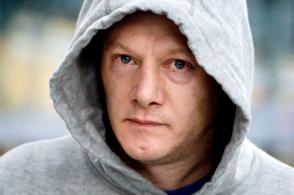 Anyone else get the feeling they're not big fans of Larry Murphy over at Joe.ie? Might be worth dialling it back just a notch, lads…
Larry Murphy's passport stolen by hooker
Disgusting sex serpent Larry Murphy is back on the prowl in Ireland because his passport was swiped by a hooker after a seedy vice tryst in his covert Spanish lair.

Deviant rapist Murphy sneaked off to Spain after being released from prison and has been hiding out in a clandestine den ever since.

However, according to reports in The Irish Sun, the grimy beast was forced to snake his way back into Ireland and lay in wait for a replacement passport – because his old one was snatched by a hooker he lured to his sex pest nest.

The sick degenerate animal's hideaway plot was forced into the open when he had to report the theft of the passport to Spanish police.

Reports say that the Costa Brava police had no idea they had a vile depraved beast in their midst until the theft prompted them to check his details with Europol.

The Beast of Baltinglass was believed to have been working odd jobs around the area until the prossie pilfered his stuff after the sordid sex session.
June 2nd, 2011.