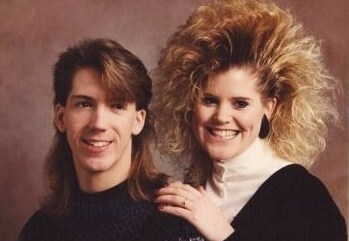 …it'd be one or other of these. Probably the one on the left, to be honest.
Sick today… Haven't been able to keep down as much as a glass of water since morning. I really hope it's not swine flu. As a freelancer, of course, there's no such thing as calling in sick. I managed to offload one interview (thanks Laurence!) But I still gots to get paid, so I insisted on going ahead with the other. Bad call. It was set for 1.30pm, later rescheduled for 2.30, 4.30 and 5.30pm. When I finally arrived at the photographer's studio, I was sweating and barely able to climb the stairs. I asked (half-jokingly) if there was a bathroom nearby, just in case. And, let's just say, it was a good job I did.
I probably don't need to spell out what happened around, ah, I'm going to say three times (it could have been four) in following twenty minutes. Luckily, the photographer happened to be someone I know, so he was cool about it. That generosity of spirit may, of course, be tested, if it turns out I've just given the poor bastard swine flu.
On the plus side, I've been excused from babysitting duties for a week. Anyway, I finished the goddamn interview and am transcribing it as we speak. But there are days, I'll admit though, when I wonder would I be better off just working in the bank…
October 7th, 2009.