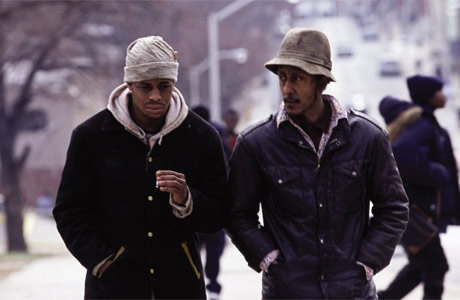 As mentioned earlier, I've recently quit drinking. I'm feeling good, I'm looking great (hey, its relative) and my bank balance has never been healthier. But the question still remains of what to do with all my additional free time.
Do I exercise? Do I take up a hobby? Do I spend my evenings playing table tennis with anthropomorphic hedgehogs on one of those Game Cube console thingys? Or do I join Jim Corr on his "journey to get closer to what is really going on in the world today behind the movie that's presented to us via the medium of the…?" (Sorry Jim, even joining you on a journey to the end of that sentence is too big an ask.)
No, I've decided instead to start watching the Wire. For years I've listened to people drone on and on about this series. It is, by all accounts, the greatest thing since Shakespeare, oral sex and the D-Day landings combined, multiplied by a thousand and shot out of a cannon.
I've never had the time nor the inclination to find out what the hell these people were talking about. Until now.
Naturally, of course, I'm secretly hoping the whole thing turns out to be a massively overrated flop. It'd be pretty sweet to be the one dissenting voice in the wilderness who sees this preposterous melodrama for what it is. But I doubt that'll be the case. Too many people, whose opinions I respect, have recommended it too highly for that to happen.
But I promise you one thing, no matter how good it turns out to be, I will not subject anyone who reads this blogs to my thought or musings on the subject. I've sat through too many of those conversations to inflict them on anyone else. Deal?
[P.S. With thanks to the wife of some guy my sister works with for the DVDs!]
October 14th, 2009.