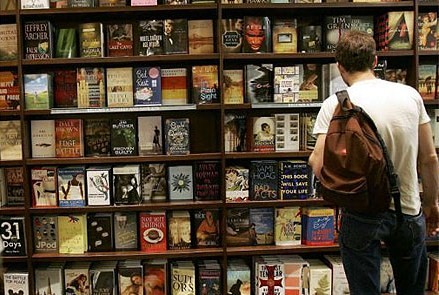 The newspaper is collecting suggested reading lists from writers for an upcoming Christmas feature. The categories didn't sound remarkable when they were called out to me over the phone:* to give
* to lust after
* on the coffee table
* in the bathroom
* in stockings and
* to recommend to a friend
But when others came across the list, scribbled on a piece of paper next to my laptop, all sorts of wild conclusions were in no time arrived at. That I was up to something nefarious on the internet seemed the general consensus. Phh… I wish.
For the record, the list I submitted was:
* J.M. Coetzee – Summertime
* Anthony Beevor – D-Day: The Battle for Normandy
* Steven Levitt & Stephen J. Dubner – SuperFreakonomics: Global Cooling, Patriotic Prostitutes, and Why Suicide Bombers Should Buy Life Insurance (I know the environmentalism chapter has already been debunked, but I wanna read it anyway…)
* Jon Ronson – The Men Who Stare At Goats (easy going, pretty much anyone would like it)
* Ted Kennedy – True Compass
* Lawrence Wright – The Looming Tower: Al Qada's Road to 911
and/or
* David Pearce – The Damned United (read it years ago, but I was in a rush, needed one more and this was the first thing that came to mind…)
November 17th, 2009.