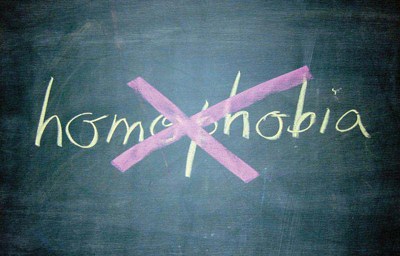 When I read this piece by Ian O'Doherty yesterday morning, I shrugged my shoulders and just kinda assumed someone else would kick up a fuss about it. But that didn't happen. Now I'm no fan of outrage, but last year Daily Mail columnist Jan Moir was widely pilloried for a column she wrote following the death of Stephen Gately. And truthfully, that article contained little more than a few massive logical non-sequiturs and some spiteful innuendo.
On Tuesday – coincidentally, the morning after RTE's acclaimed Growing Up Gay documentary was screened – a columnist in our biggest selling daily newspaper branded gays "sexual deviants", and clearly equated homosexuality with paedophilia and bestiality. Read the article after the jump. It's about a thousand times more ignorant and offensive than anything Jan Moir wrote. Yet no one seems to have batted an eyelid:
We live in strange and frequently hideous times. Every form of sexual deviancy is now seen by some as legitimate and we shouldn't judge them.

Gay people have groups like Stonewall and the Terence Higgins Trust, paedophiles have NAMBLA (North American Man-Boy Love Association) and, of course, the Catholic Church.

And now there's a particularly unpleasant support group — for people who like to engage in a little bestiality.

Thirty-nine-year old Douglas Spink has been arrested for running an interesting operation in Seattle — a farm where people could go and have sex with animals.

But amidst the usual roll call of animal floozies — sexy horses, dogs with a certain glint in their eye, you know the drill, there was one particularly odd animal found: mice.

Now this column can understand someone admiring a horse's fetlocks (are you really sure that's something you want to admit to? –ed.) but, really, this is beyond the pale.

After all, have you ever gone into a pet shop, seen a mouse and thought: "Yup, I'm definitely going to get me a piece of that honey"?

In fairness, the mice were all wearing make-up and rodent lingerie, so maybe they should shoulder some of the blame.

The little tarts.
O'Doherty's point is so blatantly half-arsed, it seems redundant even to bother picking it apart. But I'm going to anyway. The news item that prompted these remarks was an isolated instance of bestiality involving two men. It took place on a farm on the west coast of the United States, eight time zones removed from this country. It is indicative of no wider societal trend, and no individual or group mentioned in any of these dozen or so local news stories listed on Google News has made any attempt to justify or defend the men's alleged actions.
Indeed the news story wasn't even picked up by any national or international news outlet. So its hard to see how an Irish journalist could even have heard about it, unless he purposefully went scouring the web for bestiality-related news stories. Neither is there any body of opinion in this (or any other) country advocating the right of paedophiles to have sex with children. In recent decades NAMBLA has been little more than a recurring punchline for Jon Stewart on The Daily Show.
So why refer to these phantom (presumably liberal) pro-paedophilia and pro-bestiality lobbies as if they exist, when clearly they don't? Isn't O'Doherty just setting up straw men as targets for his reactionary outrage? And isn't he also blatantly attempting to antagonise the gay community, by likening homosexuality to kiddy-fiddling and horse-fucking? Yes, of course he is. Clearly, there is no legitimate comparison to be made between these causes. I don't need to explain that to any intelligent person.
Hell, I suspect I don't even have to explain it to O'Doherty. He sounds like he's just spewing this nonsense for fun. Which is all very well. But as long as these kind of ignorant and hateful views are given voice in our best-selling daily newspaper, so long will kids like the ones in the documentary the other night will read them and know that they are considered acceptable by society at large.
April 21st, 2010.