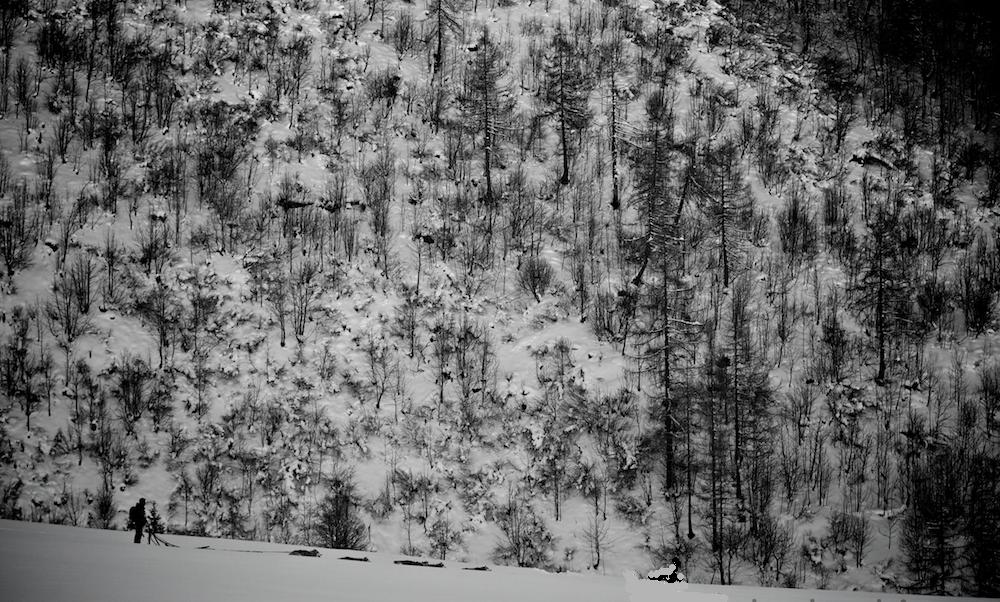 There aren't many onerous tasks associated with taking a luxury ski break in Chamonix Mont-Blanc. The trickiest, perhaps, is deciding which of the highlights best to rub in the noses of jealous friends and family members at home. Heli-skiing down the spine-tingling Glacier d'Argentiere? Husky sledding at La Vormaine? Lunch at the two Michelin-star Albert Premier restaurant?
Winter sports are the main attraction, of course. But if you happen to be preposterously wealthy, the boutique chalets are well worth a visit in their own right. They're not cheap. A week in Argentiere's Le Marti costs €16,000 off peak, rising to well over double that amount at peak season. For your money here, you get the use of eight luxurious bedrooms, a gourmet chef, concierge service, sauna and outdoor Jacuzzi facilities and enough polite conversation to last you a lifetime. A short anecdote from my own visit might give some idea of the service on offer.
After a day on the piste, I am collected in a sleek black Mercedes Benz people carrier and whisked back to the chalet. Peeling off my damp skiing gear in my bedroom, I'm about to freshen up for dinner. But first I decide to nip downstairs to retrieve my mobile phone charger. I'm greeted in the living room by the chef, who offers me a tray of freshly baked hors d'oeuvres.
I have no idea what I'm putting in my mouth, but it melts on my tongue like a snowflake, with a taste that is like hearing music for the first time. While I help myself to another, one of our hosts hands me a glass of champagne and engages me in conversation.
Like all staff members here, male and female, she is attractive, educated and a native English speaker. And she does a frighteningly good job of seeming to be fascinated by the mundane details of my travel itinerary. (A full, riveting account of my stopover in Zurich, and subsequent connecting fight, will be serialised in the local press.)
Finishing my champagne, I return to my bedroom for a shower. I've only been gone six or seven minutes, but my skiing gear is already folded in a neat square at the end of my bed. It could be my imagination, but the items even seem to smell better than I remember. Sufficed to say, we're not in Ballyhaunis anymore.
It might be very tempting to fake an injury and put my feet up in La Marti for the next few days.(I have a vast repertoire of old college stories and, I suspect, a captive audience.) But I elect to soldier on.
The next morning I am taken heli-skiing on the Glacier d'Argentine. You might expect that the pilot would give the rugged mountainside a wide berth. Not a bit of it. He rips through the ravine like a ravenous lover. As an experience it is, in equal parts, exhilarating and bloody terrifying.
Alighting from the chopper at a snowy Les Grands Montets, altitude 3,300m, our ski instructor Remy Lecluse provides valuable hints and tips ahead of our descent of the glacier. He's certainly an improvement on my last instructor, a friend, whose coaching technique entailed repeating the word "relax" until it lost all meaning.
Afterward, Lecluse joins us for lunch at the two Michelin star Albert Premier. An English journalist asks him if he snowboards. Our instructor shakes his head. Taking this to mean that Lecluse has never even tried snowboarding, the English journalist talks at some length about the basics of the sport. Sure, the falls are a little harder, he concludes, finally, but the thrill makes it well worthwhile.
Lecluse looks a little embarrassed. It's not that he has never tried snowboarding, he explains. Actually, he was actually among the first ever to descend the Alps on a snowboard in 1982. Back then, the boards were not even equipped with bindings, so that if you fell off you might have to wade through the snow for hundreds of metres to find your board. He just prefers to ski. It is the English journalist's turn now to appear embarrassed.
Located at the centre of Chamonix, and named for King Albert 1st of Belgium (an early customer), the restaurant has been trading at this location since 1901, serving the best of local mountain cuisine. The food is exquisite though, considering the prices, there is a temptation to grab the dessert cart and make a run for it.
Chamonix is one of the oldest and most prestigious resorts in the Alps so, of course, the Albert Premier has no shortage of competitors – wonderful restaurants where the food arrives in endless tiny helpings and the owner comes out afterwards and chortles to you in French about wine and sleeping arrangements. But few of them would suit anyone on a remotely reasonable budget.
Luckily, not every single activity on offer is ludicrously high octane and/or expensive. One of the most enjoyable mornings I spend in Chamonix is occupied snow-shoeing in the countryside. Seven feet of snow have fallen in the preceding twenty four hours, making just about every object and dwelling we come upon resemble an adorable Christmas cake decoration.
The guide, Richard Etellin, is a font of local knowledge. Chamonix has been inhabited for over five hundred years, he says, which is remarkable when you consider the impediments to agriculture in this climate and at this altitude. When Alpine (or downhill) skiing first became popular in the 1880s, ropes were used to tow skiers back to the top, and women were known to ski in full-length formal dresses.
Chamonix hosted the first ever winter Olympics 1924 and is one of the two cornerstones in France's Annecy 2018 bid. As we make our way home for lunch in Argentiere, we pass a cemetery. I wonder aloud how bodies are buried here during the freezing winter? They aren't, he tells me. They're put in storage until May, when the thaws arrive. Well, I had to ask, didn't I?
Only husky-sledding proves a disappointment. My dog pack is led by Asterix, a grizzled veteran whose best days, alas, would appear to be behind him. We're traverse snow that is very deep and fresh and, admittedly, after a few days gorging at the trough, I'm sure I'm not the most svelte cargo he's been asked to transport.
The dogs prove unable to drag me uphill. But when I step off the sled to ease their burden, it immediately shoots forward at great speed, forcing me to try and keep up on foot. After an hour or so of this, I am exhausted. Not to worry, when we return to the chalet, there is a masseuse on hand to sooth my aches.
Since it's our last night in Chamonix, a couple of jump in the outdoor Jacuzzi after dinner and hold our champagne glasses aloft for photographs. There may be a postbox full of bills, and a sink full of dirty dishes, waiting for me at home. But for tonight at least, I'm still living the dream.
Is there anyone left in Ireland who could actually afford a holiday like this? Quite frankly, I doubt it. But as I retire to bed in La Marti for the final time, I doubt I'll be losing too much sleep.
February 21st, 2011.