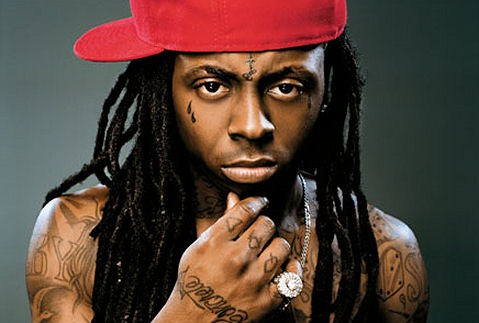 I love this guy. On Tuesday next, at the peak of his career, insane genius Lil' Wayne reports to Rikers Island prison in New York to begin a 12 month sentence for gun possession. The rapper been pulling out all of the stops ahead of going inside. First, he kicked his longstanding cough medicine addiction – as you do.
Then he participated in an an all-star rerecording of shite charity song We Are the World – as you also do (provided your brain is addled from being addicted to cough medicine the previous decade.) According to Rolling Stone, he's been:
recording tracks bound for Tha Carter IV (the album Cash Money staffers call "C4″ because it'll be the bomb), shooting videos with his Young Money protégés, spending time with his growing family, and deliberately not asking anyone for advice about life on the inside. "This is Lil Wayne going to jail. Nobody I can talk to can tell me what that's like," he says. "I just say I'm looking forward to it."
Read (a portion of) the Rolling Stone article here.
The most jaw-droppingly brilliant Weezy track ever here.
February 5th, 2010.