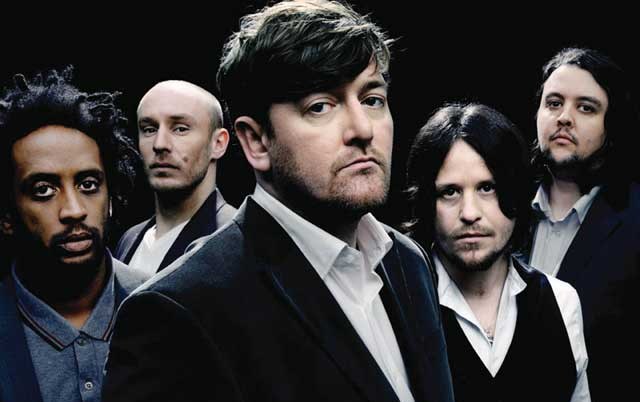 The other day Lauren Murphy wrote about her least favourite band of all time. It got me to thinking about my own personal bêtes noires. I saw Elbow for the first and only time in Vicar Street two years ago. It was shortly before they won the Mercury prize. They were riding a wave of acclaim, lauded by everyone from Pitchfork to The Sun.
It seemed to me a pretty pedestrian set by a very ordinary band. (Albeit, with a singer so concerned for the welfare of his audience, you might have mistaken it for a Make a Wish benefit.) But in the bar afterward, other journalists were unanimous in their praise, hurling superlatives about the place like confetti. It had been a sensation. The gig of the year. A triumph on a par with Hannibal crossing the Alps.
Of course, it was no such thing. The kindest to be said for Guy Garvey & co. was that their belated success represented a kind of victory for graft over talent or inspiration. But even that was too kind. This was a performance that traded on some of the most vacuous clichés in the rock and roll playbook. There was Bono's empty bombast (Grace Under Pressure), Robbie Williams' naked populism (On a Day Like This) and the calculated, down-to-earth "niceness" of a teenage X Factor finalist (between song banter.)
The only reason Garvey got away with any these cloying showbiz flourishes was because he was a fat, average looking bloke from the north of England with a singular lack of panache. Most people simply couldn't see past that.
For all his sins, it was the relentless "niceness" that irritated me the most. Everyone gushed about it. There was hardly a gig review or magazine profile which hadn't lauded him for it. Guy Garvey was, by universal acclaimation, the most mind-bogglingly nice, down to earth bloke on eartj. He was certainly the nicest man in rock. Indeed he seemed scarcely capable of passing someone in a corridor without impressing upon them the fact of his inherent decency.
That didn't sit well with me. Most of us strive to be courteous and polite, but we do so discreetly and without fuss. There seemed something dubious about a person who paraded their niceness so ostentatiously. If Louis Walsh's latest boyband protégées helped an old lady across the road, or rescued a kitten from a tree, most of us would just snigger and turn the page. But when it's a fat bloke from the north of England, once again, our critical faculties seem to go to sleep.
And even if he is a nice guy… who gives a fuck? Van Morrison is one of the most obnoxious arseholes that has ever lived. Michael Jackson was a predatory paedophile. Phil Spector murdered someone. That doesn't make their music any less thrilling. By the very same token, Guy Garvey could rescue ten busloads of orphans from a towering inferno in his bare feet. That wouldn't make his music any less shit.
September 10th, 2010.