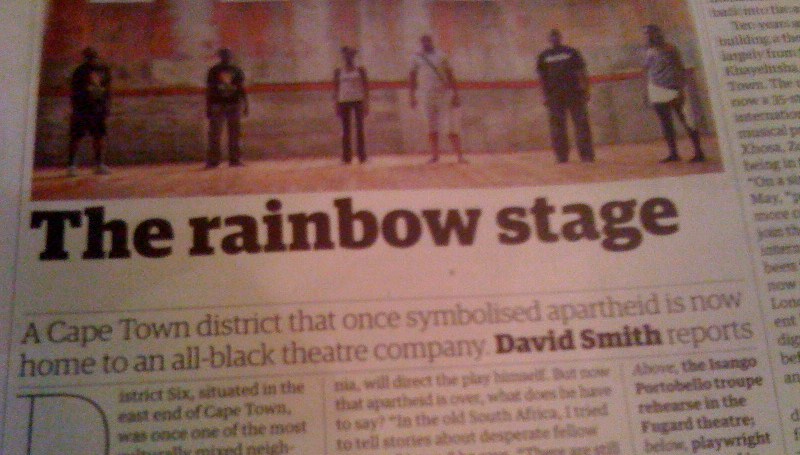 From today's Guardian. As I'm sure Darragh would want me to put it: EPIC FAIL. For the record, Apartheid was the policy of state enforced racial segregation in South Africa. There is nothing remotely inconsistent with the principle of Apartheid, then, about an all-black theatre group. The journalist who wrote the piece does not suggest that there is, so I presume this is the subeditor going on a bit of a solo run.
Pretty irritating for the journalist, I'd imagine. (Although not quite in the same league as my Bob Marley: Still Rockin' After All These Years headline.)
February 17th, 2010.