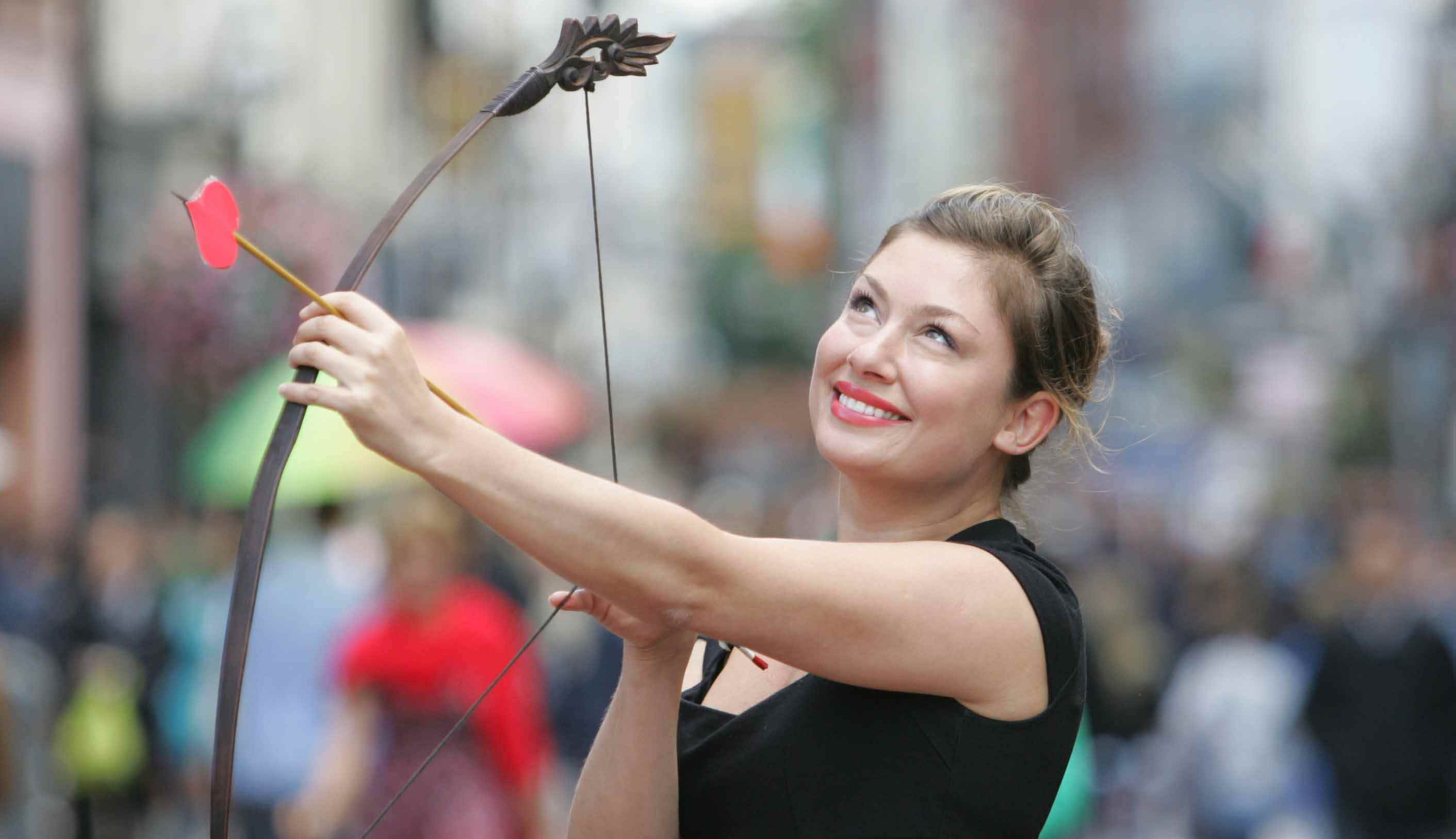 Went along to The Panti Show with my sister tonight. Ingénue that I am, I'd never actually been to a drag performance before. It really is a bizarre form of entertainment. The girls come out and lip-sync along in perfect time to pop songs (which probably aren't that difficult to get down), but also to four or five minute audio movie clips from films, television and even chat shows (which must be absolute torture.) It was like watching the Ryder Cup with a bunch of middle aged solicitors. I got the gist of the show, but still suspected I wasn't appreciating it quite as fully as those around me. The production values, undoubtedly, were of the top drawer. There was banter with the audience too and a Mr Gay Ireland contest (or something) settled with an enormous, oversized game of Connect 4.
When you consider that the best other venues would consider offering in the way of free entertainment midweek would be a fat, middle-aged schlub playing Wonderwall on an acoustic guitar, it really was tremendous fun. Plus, enjoying such unapologetically frivolous entertainment while the country was vanishing down the plughole did sort of lend the evening some spurious Weimar-esque glamour.
P.S. While I was there, I happened to pick up a copy of The Magazine, a free gay publication distributed there, which featured this stunning, in-depth profile of actress Leigh someone-or-other. Sorry Panti, but this was definitely the find of the night:
To the majority of the country she's Dr. Clodagh Dempsey from The Clinic, but to me she's my close friend and confident Leigh Arnold. We often have long telephone conversations or girlie chats over a bottle of champagne (or two) about men, work, men, life, men, well you get the idea…

[blah blah blah…]

Even without makeup, hair tied up in an Audrey Hepburn style pony tale and long blue denim shirt over leggings she looked incredible. In fact, I think she looks more beautiful this way than when she is in front of the camera dressed up in full regalia.

[lots more of this dross…]

As always, the talk eventually got around to men. All I can say is, yes, there is someone, he sounds fabulous and she has a certain sparkle in her eye. [Shite, she's on the Toilet Duck again…] And I'm afraid that's all I'm prepared to reveal about my darling friend, Leigh Arnold, Actress!
Holy shit. Get packing Egan, there's a new sheriff in town…
October 1st, 2010.