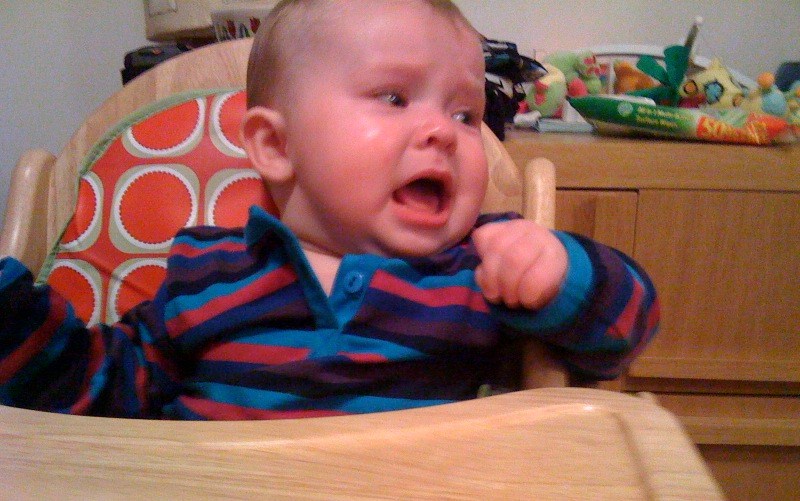 Evolution has contrived to make the sound of a crying baby one of the most unpleasant in nature. The more piercing the child's shrieking, the harder it is to ignore. The harder to ignore, the more attention is lavished upon the child and, hence, the greater chance it has of surviving into adulthood. In a small apartment, it's like having a car alarm going off in the living room for hours at a time. Crying is not a rational act then, but a primal instinct. Which is just as well. Because physically and intellectually, I am clearly Lola's superior. I'm her only source of food, clothing and comfort. Nonetheless, the balance of power between the screaming child and the adult at the end of his tether is such that, if she had the facility, Lola could seriously leverage this situation to her advantage.
It's eight o'clock. The crying has been going on for hours, days or weeks. I have no fucking idea at this point. I've tried every trick in the book. I'm literally begging her to be quiet now. There's nothing I wouldn't offer at this juncture in return for some peace and quiet. You wanna smoke cigarettes, Lola? I can get you cigarettes! You wanna procure firearms? We can procure firearms! You wanna doll's house? I'll construct you a dolly metropolis….
Just let me lie on the couch for a minute first. Construction of doll metropolis begins in exactly five minutes. I just need to close my eyes. This will only take a second zzzzzzzzz……..
[P.S. Older adventures in babysitting here, here, here, here, here and here.]
March 24th, 2010.