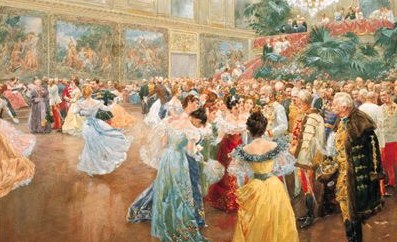 …Which, you'd have to say, is a poor showing for a city of that size. But I jest. Tomorrow is the birthday of the great Spanish poet Federico García Lorca. I used to read Lorca all the time when I was a teenager. He remains, alongside Rimbaud, one of the few non-English language poets whose work has really meant a lot to me. After the jump, something you may or may not know that he wrote, brilliantly translated into English by a man who may or may not have been a bit of a dick at 29.

"And I'll dance with you in Vienna,
I'll be wearing a river's disguise.
The hyacinth wild on my shoulder
my mouth on the dew of your thighs.
And I'll bury my soul in a scrapbook,
with the photographs there and the moss.
And I'll yield to the flood of your beauty,
my cheap violin and my cross.
And you'll carry me down on your dancing
to the pools that you lift on your wrist —
O my love, O my love
Take this waltz, take this waltz,
it's yours now. It's all that there is…"
June 4th, 2010.