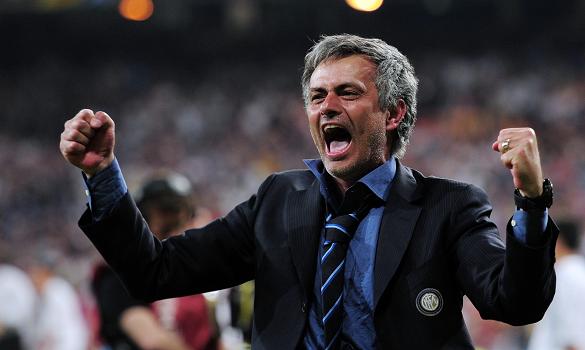 The Special One's departure for Real Madrid is confirmed. It's a move that, on the face of it, could be a disaster. He's not a fan of superstar players or interfering chairmen/club presidents. There are question marks too about how his defensive approach will go over with Real fans. They love him now because he ended what would (for them) have been the unthinkable prospect of Barca clinching a second consecutive Champions League title at the Bernabéu. But that could change – particularly if he one of his first acts as manager is to send Raul to the knackers yard.
But I'm sure he's thought all of these things through and – given his track record – it would probably be wise to trust his judgement. Besides, even if he was going to Shamrock Rovers, you just know he'd end up picking up his third Champions League medal with them. With the squad and resources at his disposal in Madrid, the possibilities are just mind-blowing.
Roll on next season!
P.S. For those who pine for a less sophisticated era in football management, I just came across the Graham Taylor "Do I Not Like that!" documentary from 1993. I've re-watched it in it's entirety and I'm pleased to say that it's just as pathetic and compelling as it was seventeen years ago.
May 24th, 2010.