Published: The Dubliner, July 2010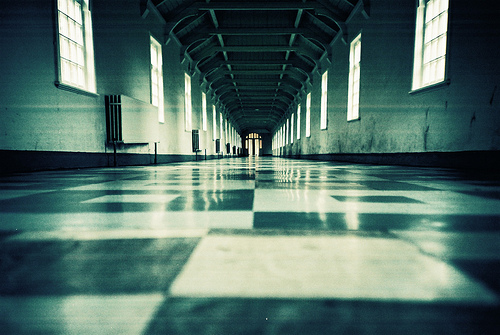 The phone is buzzing on my bedside locker. I wake up with a start. It's Sunday morning. My friend has just been committed to a psychiatric hospital. Mobile phones are contraband, he says. So he's texting me from under the sheets of his bed. I sit up and rub my eyes. Christ.
I shuffle downstairs and make a pot of coffee. Then I stand up and pace the kitchen floor. Then I sit down again and drum my fingers on the tabletop. I open up my laptop and type "friend in psychiatric hospital" into Google. Then I close it down again. The rain is bucketing outside. I can hear the gutters in the back yard overflowing. The North Circular Road is deserted. But there are tailbacks outside Phoenix Park. The Civil Partnership Act is being signed into law and a bunch of religious wingnuts are out to protest. Across the street, some gay rights activists are staging a counterdemonstration. I recognise one of the latter and honk the car horn to let her know she has my support. One of the Youth Defence crowd gives me a big thumbs up.
The traffic lurches forward again. I attempt frantically to signal him. No, no, no, I try to say. I wasn't honking support for you you. I was honking support for the gay rights lady. The religious guy thinks I'm looking for directions now. He steps forward to offer assistance. Ah, for God's sake. This is the last time I dabble in politics.
When I arrive my friend is wearing a dressing gown and looking a little sheepish. I've brought him a pile of newspapers and a book. On the flysheet of the book I've inscribed "Hope you're having Big Fun in the Big House." I immediately have second thoughts about the inscription. Psychiatric hospital humour: it's a fine line.
He asks about the traffic. I tell him it was insane. Granted, not the deftest word choice I've ever made. As it happens, I'm really proud of my friend for coming here. It was a brave and proactive step to take. In fact, if nothing else, visiting him has made me acutely aware of how insensitive to mental health issues I am in the language that I regularly use.
He inquires after my stalker. She's hanging in there, I tell him. Has she molested any of your pets yet, he asks? No, I reply. Has she ever called you in the middle of the night and told you to look out the window, and when you looked out she was standing in the middle of your lawn? No. Not much of a stalker then is she, he teases? Ah, she's doing her best, I say.
Why's she so obsessed with you anyway, he wonders? I shrug my shoulders. She seems to be a complete whackjo… (Another awkward pause.) She's an odd sort of a lady, I say.
He leads me on a guided tour of his new digs. I'm not his first visitor. His brother brought him a Beatles poster with the word HELP! in massive letters. The person before that brought a bag of mixed nuts. My "Big House" crack seems pretty tame by comparison.
We sit down on the bed and talk a while longer. About nothing in particular, just this and that. A nurse stops by to see if everything is okay. He tells her it is. She spots the Beatles poster and rolls her eyes. We both smile. You don't have to have a sense of humour to work here, I suppose. But it helps.
July 30th, 2010.