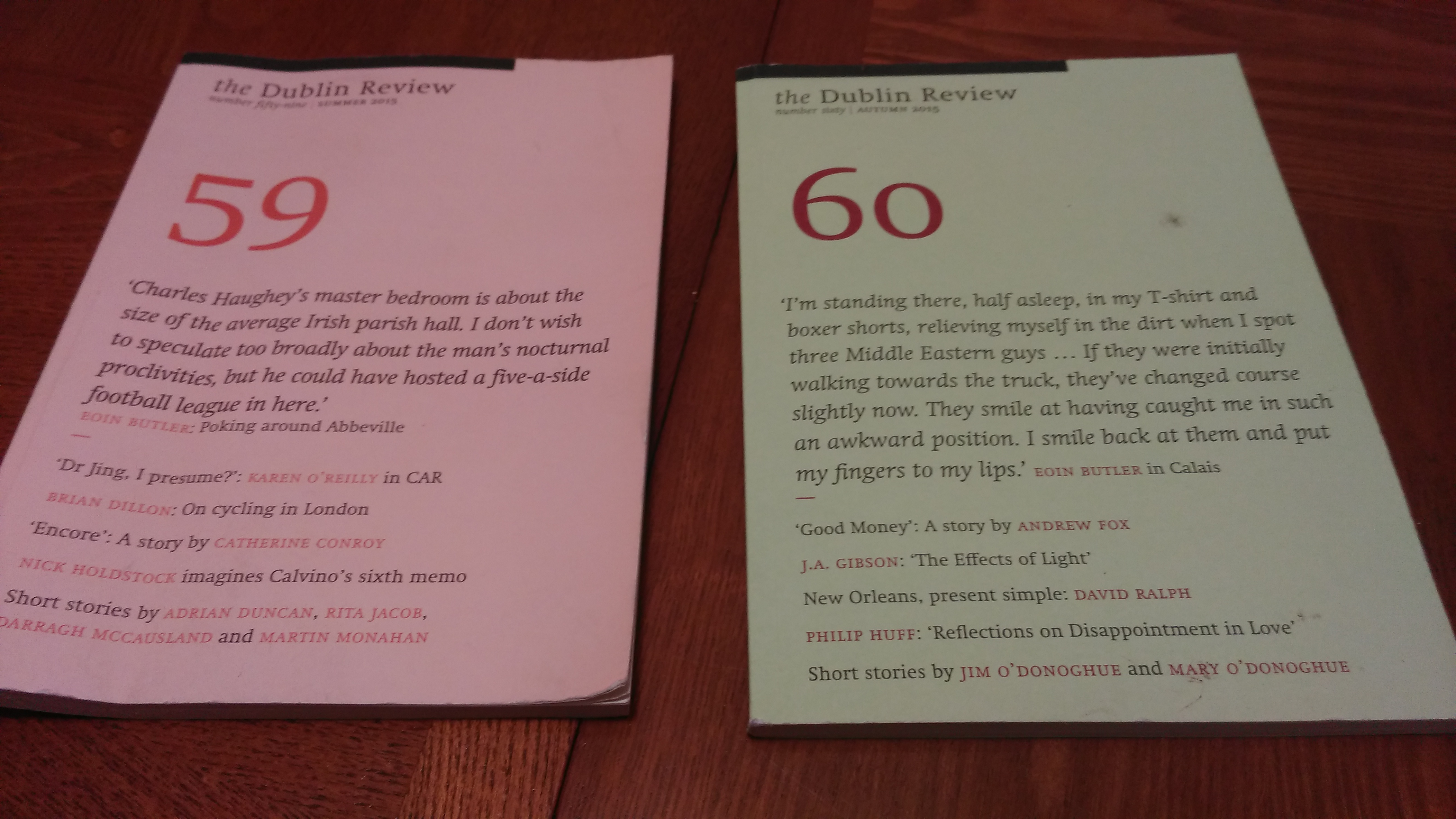 Here is some work I've been doing recently. In the summer issue of the Dublin Review, I wrote a long piece about visiting Charles Haughey's old home of Abbeville in north Dublin. I was interviewed about the piece on the Sean O'Rourke show on RTE. You can listen to that interview here, if you wish, and that will save me the botheration of explaining it all over again. For the autumn issue of the Dublin Review, I wrote an even lengthier piece about travelling to Calais with a group of Irish truckers, and witnessing the refugee crisis there through their eyes. The other night my little sister told me that, when she was reading it, she was concerned I did not make it sufficiently clear in the text that I did not share the repugnant, racist views espoused by the drivers. I had rather hoped that went without saying. (Unlike the Haughey story, which won't ever appear online in respect of the wishes of someone involved, the Calais piece will eventually be published on the Dublin Review website.)
Finally, I contributed a personal piece to the current issue of Guts, a publication, I must admit, I wasn't previously aware of, but which I've read since and has impressed me. It's a strange thing to be asked to write about yourself like that. One moment I'm sending an email saying "No, this isn't for me." Twenty four hours later, I'm divulging secrets about myself my closest friends and family don't know (and likely never will, because the piece isn't online) to a complete stranger.
The Calais piece and the confessional piece are both available to buy in shops. Don't ask me which ones, I don't know. The Haughey issue is for sale on the Dublin Review website.
October 15th, 2015.