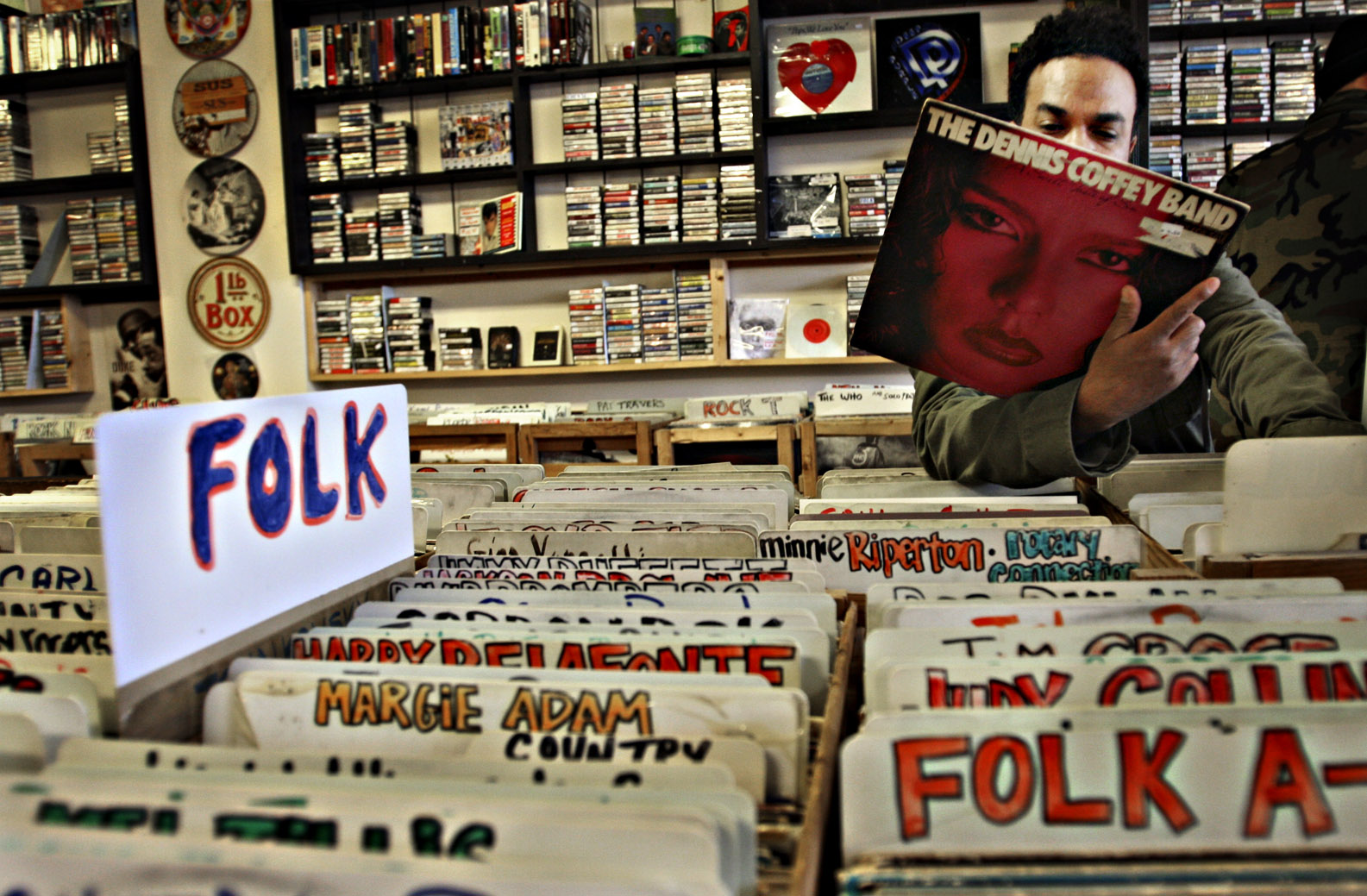 And slowly answered Arthur from the barge:
"The old order changeth, yielding place to new,
And God fulfils Himself in many ways,
Lest one good custom should corrupt the world."
– Morte d'Arthur (Tennyson) The campaign to save independent music stores is laudable, but also clearly doomed to fail. The function of the alternative record shop has long since been usurped by the internet. And residual goodwill alone does not a sustainable business model make.
Of course, we all have many fond memories associated with these places. I grew up in a town that had no music shop of any description. So the ones I did get the opportunity to visit when I was young were exotic and alluring places to me. As a teenager, I would spend weeks compiling and revising lists of the albums I wanted to buy next time I was in Galway.
To finance these expeditions, I worked as a builder's labourer at weekends, pushing wheelbarrows of wet cement up wooden planks from 8am to 5pm on Saturdays. I remember I spent three years trying to find a copy of the Velvet Underground's White Light/White Heat. Eventually, when I was about fifteen, I tracked it down on cassette in a shop in Dublin.
I brought it home on the train, went up to my room, opened the cassette cover and the spools of the tape dropped out of the box and rolled across my floor. It must have broken along the way. I was crushed.
To be honest though, I've hardly darkened the door of a record store in five or six years now. That's a shame, but such is the way of all things. At least the travel agents, when their time came, didn't try to guilt us into booking our holidays with them for old time's sake.
April 13th, 2010.