Unpublished, August 2010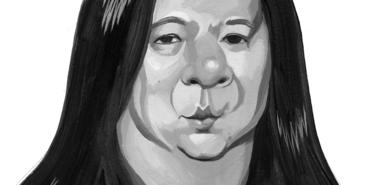 Next month RTE launches its search to find Ireland's Greatest Person. As usual when the national broadcaster adapts a successful format from abroad, the resulting mess will likely serve only to remind us of what a small and, in the wider scheme of things, insignificant nation this actually is.
The BBC's 100 Greatest Britons list in 2002 included personages as august as Churchill, Shakespeare and Darwin. Our list runs to only forty names. But it still finds room to indulge the preposterous candidatures of Mssrs. Daniel O'Donnell, Michael O'Leary and fully three (three!) members of the Boyzone camp: Ronan, Stephen and Louis Walsh. That's the same as the total number of women who made the list, incidentally. But fuck that. My sympathies here are with Keith Duffy. This can only be construed as a personal snub. What the fuck, like?
Of course, there are some names there whose greatness no one could dispute: Yeats, Wilde and Paul McGrath among them. But there's one name in particular that I'm really aggrieved to find missing. One man more deserving of the accolade Ireland's Greatest Person than any other.
That man is John Rocha.
Now I'll be honest with you, folks. I have no idea what John Rocha actually does. I think he designs shoes or something. I'm sure he's very good at it. But I'm more interested in his sideline as the nation's all-purpose esoteric guru-in-chief.
Let me explain what I'm talking about here. About five years ago, I was shopping for a present for some American friends when I came across something called the Kilkenny Book of Irish Cooking. Prominently featured below the title were the words "with an introduction by John Rocha." Well, I opened it up and had a flick through it.
In his introduction Rocha had written, basically, that Irish people have a long relationship with food and food-preparation, and that recent socio-economic and cultural changes were reflected in our diet. It was riveted to the spot. I could not believe what I was reading.
This was like something I'd have written in my Leaving Cert, who I'd already answered every question I actually had a clue about, but still had one more left to get through. It was a master class in waffle, in other words. And better still, he'd probably been paid a small fortune to write it. That was it. This man was my new God.
He reminded me a bit, in fact, of Tom Cruise in The Last Samurai. You remember, Cruise was an American soldier who went to Japan in the 19th century and ended up becoming the greatest samurai in the empire. The way I saw it, that was kind of what John Rocha had done in Ireland. Think about it. The Irish are a nation of bullshitters. But this guy had just come in and beaten us at our own game.
Some time later, I caught an interview with him on one of the chat shows. He told the host that, each spring, he likes to wash his hair in the lakes and rivers of the west of Ireland. I think he said it was a cleansing ritual or something like that. The audience were lapping it up. The interviewer practically achieved orgasm.
Well my father and I sat on our couch and we laughed and laughed. You had to hand it to the guy. He just did not give a damn.
On this occasion, however, there was to be an interesting postscript. The following April, my father, as was his wont, went out swimming in Urlar Lake one evening. He was on his own, threading water in the middle of the lake, when he saw a rather flashy car pull up and stop. A small rotund Chinese man jumped out, ran down to the water and stuck his head in. He then jumped back into the car and drove away.
The whole thing was over in about thirty seconds.
Now I wasn't there to witness this myself at the time. And I'll admit my father didn't tend to use this type of expression. But I like to think my father whistled to himself and exclaimed "Well, I'll be a son of a gun!"
Ladies and gentlemen, I give you… your greatest living Irishman!
[This would have been my final column for The Dubliner, but they spiked it. They reckoned it was libellous. Fuck it. They might have been right. I have no idea. I'd already decided to quit at that point and for totally unrelated reasons.]
August 30th, 2010.