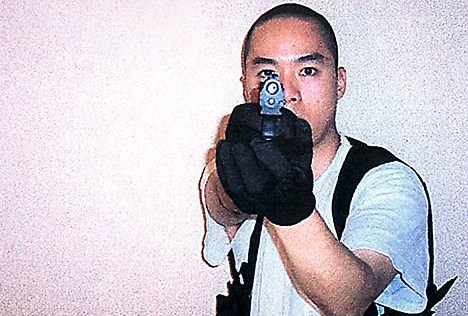 I can't help noticing that Eoin Butler has billed this piece as some sort of revenge or competition between myself and himself with his title "Student hack bites back". I am saying from the outset that I have no intention of "biting back."

Looking back now, I wish I had chosen to interview someone a bit safer than Eoin for this article. The bottom line is that I thought Mongrel was a hilarious magazine and decided it would be cool to interview one of their writers for this assignment I had.
I remember calling into their offices on Middle Abbey Street to ask if this would be possible. The two guys who were up there both instantly agreed that Eoin would be the man to talk to. They gave me his number and I called him to arrange a meeting.

Eoin was very generous with his time and it was quite a long interview – the first I had ever done and I recall being pretty nervous. I had a massive list of random questions written down in red biro on my DCU refill pad and had no idea how to go about interviewing someone for an article.

Something that did genuinely make an impression on me at the time, which I mentioned in the article, was the fact that he did completely dismiss my small talk out of hand. I think I said 'Cold enough outside isn't it?' and I got snubbed. It put me off saying stuff like 'Cold enough outside isn't it?' for life. So if my conversational skills have improved at all since 2005, I have Mr Butler to thank.

I also have a distinct memory of him telling me that he purposely [non-journalism-related anecdote which could get me in a lot of trouble – E.B.], though that could be another one that I can add to the 'Made up Quotes' section.

Speaking of the invented quotes, for what it's worth, the Creative Zen on which I recorded the interview malfunctioned a couple of days after the interview and I had to write some of the quotes from memory.

I left with a huge respect for Eoin. He was impressive and confident as a person and generally sound out. I genuinely found the whole experience to be a hugely positive one and I still look back on it fondly.

Since finding out what he wrote about me on his blog, I have talked to a lot of my friends about his actions. I suppose it's fair to say that their opinins about this pretty much reflect my own.

Here is an email I got off a friend about it, which I particularly liked: "I don't think you should bite back, he's clearly a cunt. Are you sure the journalist's lifestyle is still for you, considering that it's more likely his milk has gone off because he's been holed up with his laptop slagging off some poor, gormless 19-year-old's admittedly shitty article, rather than living some non-stop, rock n' roll 'journalist's life'.

"This has actually turned me off him and I used to really like him, being from Mayo and all. But it's a bit much slagging off your poor, innocent article, that was essentially a fan letter. He's just mean, I think. He probably wrote some horrendous shit when he was 19, or at least I hope he did, so that also makes him a hypocrite and a curmudgeon and a horrible old bollox."

An interesting point could also be made here about the way Eoin tends to operate e.g. his publication of my article but also his decision to publish various other articles and emails that were intended for his eyes only and sent to him by normal people in a much less powerful position than he is.

Those with this way of thinking also suggested that Eoin may have written and published so much material in which he slags other people off, that he may have become somewhat desensitised to the effects his publications may have on others.

On the other hand, those who were familiar with Eoin's work from Mongrel and Slate tended to be of this opinion saying I should have expected that he would do something like publish my article in mockery.

A full-time journalist that I know was fairly shocked by the story, saying that, as an unwritten rule in journalism, those in the profession are expected to encourage and guide youngsters who have an interest in pursuing a career in the media.

When I reflected a bit about this, it struck me that if I had intended to become a journalist, Eoin's posting of this early effort of mine could have been seriously disheartening, especially coming from somebody I had looked up to and admired.
The author currently works at the European Parliament in Brussels.
[There are a couple of issues we could argue the toss over. But I think this guy is, by and large, right. It was cruel of me to publish his article. The best point, I think, was made by the friend of his who pondered the likely significance of the gone-off milk in my fridge. You are 100% correct, whoever you are.
In my defence, I at no point insinuated that I was leading any kind of exciting rock and roll lifestyle. That notion originated only in the fertile pastures of the author's imagination! – E.B.]
May 27th, 2011.